Ina Garten Reveals What She Eats When She Doesn't Feel Like Cooking
Ina Garten doesn't always feel like cooking, so she leans on these easy comfort foods during those times.
Ina Garten may have a shelf full of her famous Barefoot Contessa cookbooks and a popular Food Network show, but that doesn't mean she always feels like cooking. Garten shared the two things she always falls back on when she just doesn't feel up to the task of making a meal.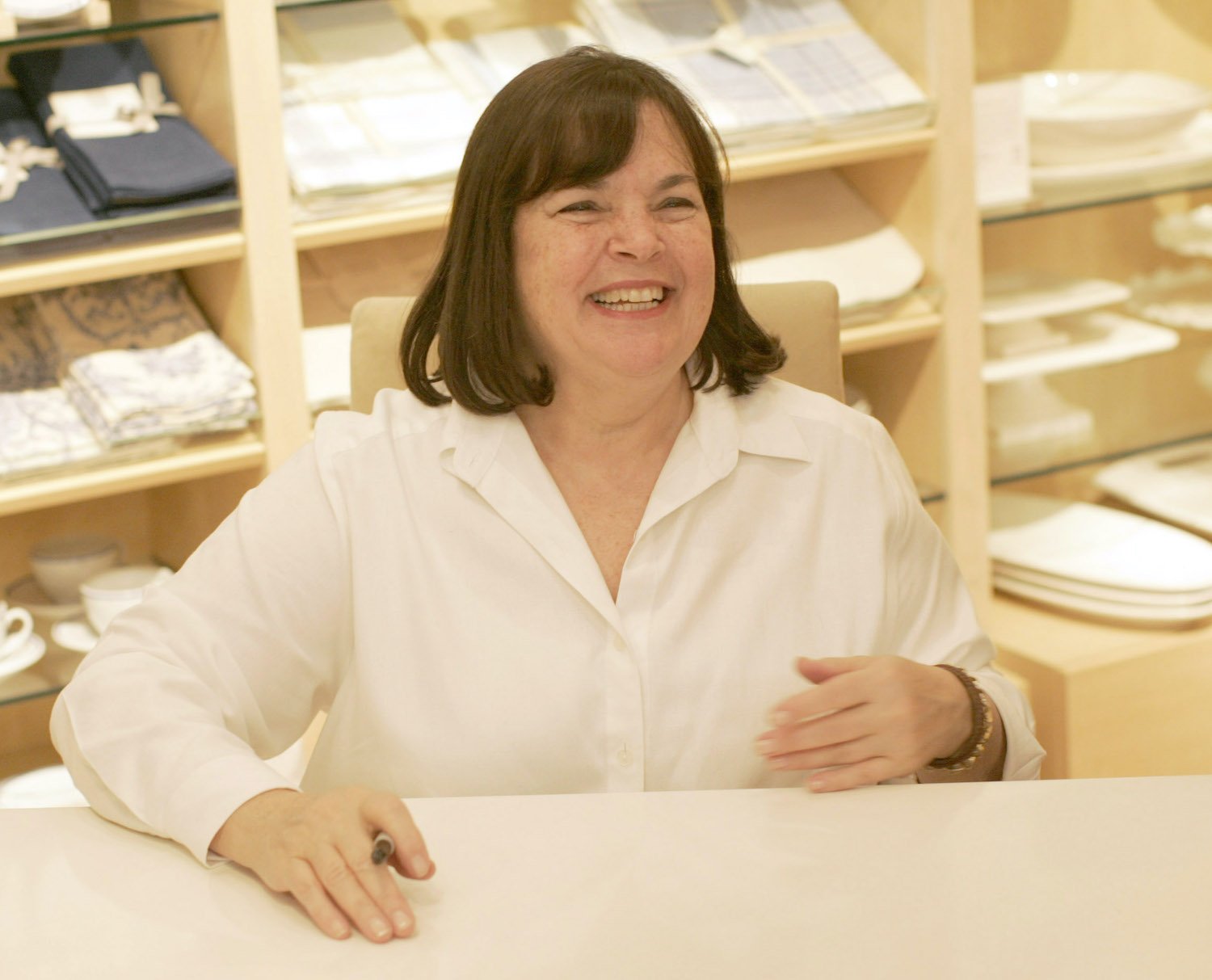 Ina Garten turns to two easy foods when she doesn't want to cook
Garten has created so many wonderful recipes during her culinary career, but that doesn't mean that she's always in the mood to pull together a gorgeous meal. Sometimes she just relies on easy options when she wants something warm and satisfying but doesn't want to give it much effort.
During a Dec. 11 chat with Katie Couric, she was asked by a fan, "What do you eat when you don't feel like cooking?"
Her go-to? "A bowl of oatmeal," she said. "That's my favorite. It's what I have for breakfast every morning."
She continued, "If I don't feel like cooking or I have too much work to do and I want something that's really satisfying, either soup — I always have soup in the freezer, I make big pots of soup and put a lot of it away — or a bowl of oatmeal. Just something warm and satisfying like that."
She uses this technique to get her out of a cooking rut
During their chat, Couric also asked Garten a fan question about how the Barefoot Contessa manages to continue to stay inspired in the kitchen.
When asked, "Do you ever get into cooking ruts and what is the best way out?," Garten said she keeps it simple.
"Yes, I definitely do," she admitted. She suggested "starting with roast chicken" because "it's the easiest dinner you can possibly make and it's just so delicious." She said she throws vegetables, herbs, and lemon in with the chicken and bakes it.
"I think the best thing is to find somebody's cookbooks that you love and just go through … find something that looks delicious that really appeals to you and then make that. I think that's a good way out of it."
"That's what I kind of do, even with my own books," she added.
Ina Garten always has these store-bought pantry items for a quick dinner
In addition to oatmeal and soup at the ready, Garten shared in a September 2020 interview with Food & Wine that she has some pantry staples that mean a quick dinner is always just a couple of store-bought ingredients away. She always keeps jars of pasta sauce and packages of store-bought pasta on hand.
"Because you have to make dinner every night, and you can't always go shopping," Garten said about having these pantry staples. "I like to keep shopping to a minimum, so if I have a lot of pasta sauces and pastas, I can always make dinner."