Ina Garten Says All Her Cookbooks Have 1 Thing in Common
Ina Garten has written many cookbooks throughout the years. Her fans eagerly look to her for the latest tips and recipes. Her knowledge has been especially helpful during the COVID-19 pandemic, which resulted in people spending more time at home and preparing their own meals.
The Barefoot Contessa star once said all her cookbooks have one special thing in common. Here's the one thing she says drives the theme of all her books.
Ina Garten's favorite cookbook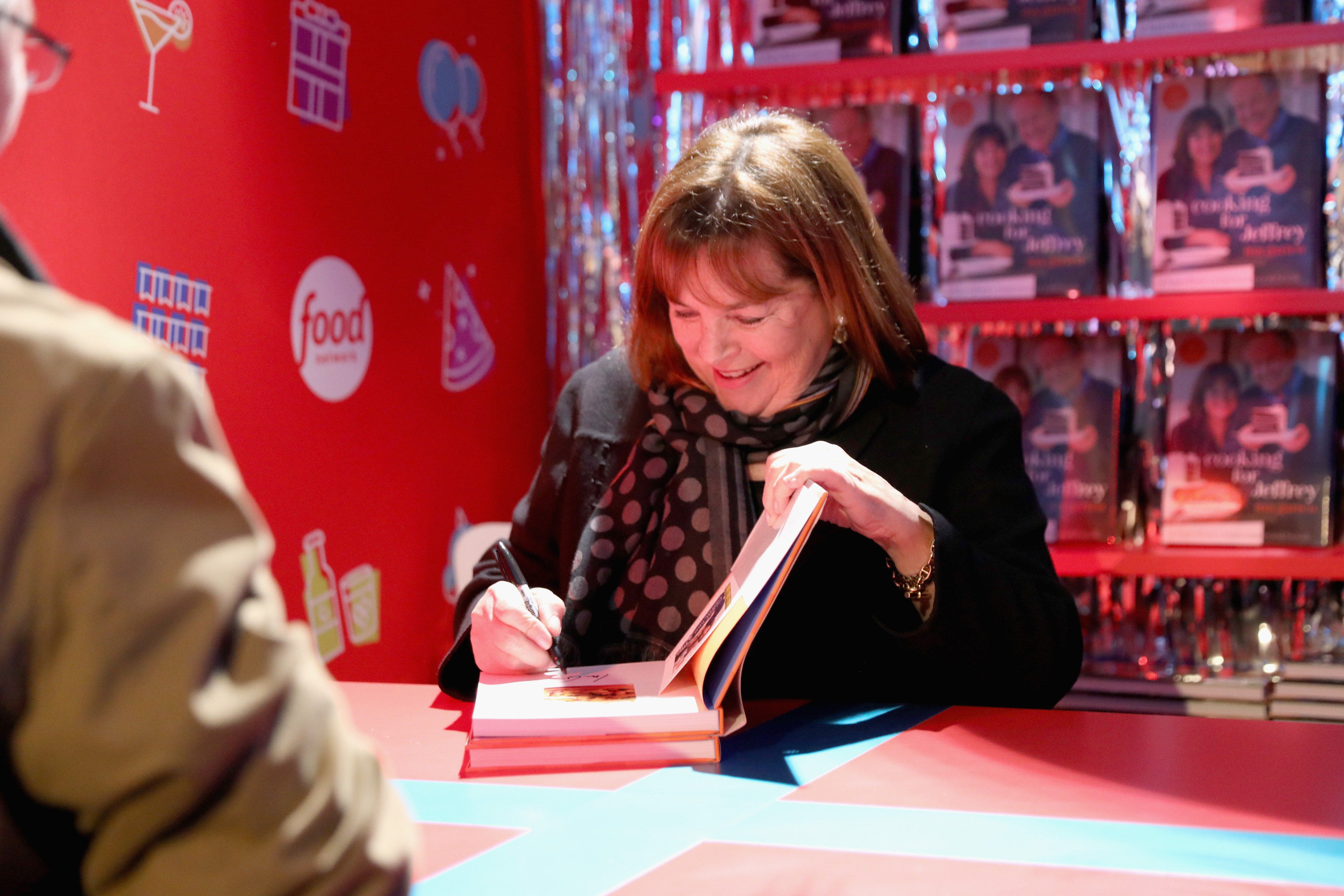 Garten's first cookbook, titled The Barefoot Contessa Cookbook, was released in 1999. The book features recipes she made while working at her East Hampton, New York store, Barefoot Contessa. She followed up that book in 2001 with Barefoot Contessa Parties!
Although Garten has released a lot of cookbooks, she still has a favorite. Surprisingly, her favorite cookbook among all the ones she has written is not one of her bestsellers. She once told Eater that her second cookbook, Barefoot Contessa Parties! Ideas and Recipes for Easy Parties That Are Really Fun, is her favorite. "I mean it's — as my publisher says — it's not an abysmal failure," she tells the publication. "It's ever so slightly less than the other books."
What Ina Garten's cookbooks have in common
In her book Modern Comfort, which was published last year, Garten writes about comfort food and how it can get us through tough times. She describes this type of food as "familiar, delicious, and soul satisfying." During an interview with NPR, Garten spoke about the book and how it connects to all the other books she has written over the years.
When asked if she changed anything about her cookbook because of the pandemic, Garten says the only thing she changed was mentioning the global health crisis. She says it would have been "delirious" not to mention what was happening in the world. She also reveals the theme all her books have in common. According to her, each book is about comfort food.
"I mean, this is kind of where I live," says Garten. "I mean, all of my books really are about comfort food. There are times when you know, you feel like a really good salad, but not now."
Ina Garten's favorite comfort food
What is Ina Garten's favorite comfort food? You'll likely be surprised when you hear the answer. When it comes to Garten's favorite comfort foods, your first guess might be that Garten indulges in cake, cookies, or some other sweet. However, the Food Network cook revealed her go-to comfort food isn't junk food. Her top comfort-food choice is actually quite healthy.
Garten discussed some of her and her husband, Jefferey's favorite foods to eat when they're looking for that comforting feeling. She says Jeffrey prefers to eat tomato soup with grilled cheese and sometimes roast chicken.However, Garten says she turns to oatmeal when she wants to feel comforted. "I like a good bowl of oatmeal," she says.
Follow Sheiresa Ngo on Twitter.