Ina Garten Says the 'Best Time To Entertain' Is the Most 'Relaxed' Day of the Week
Ina Garten is a Food Network star better known by the name of her cooking show, Barefoot Contessa. The 72-year-old celebrity chef's been whipping up recipes at her home in East Hampton, New York, since 2002 when the program first aired.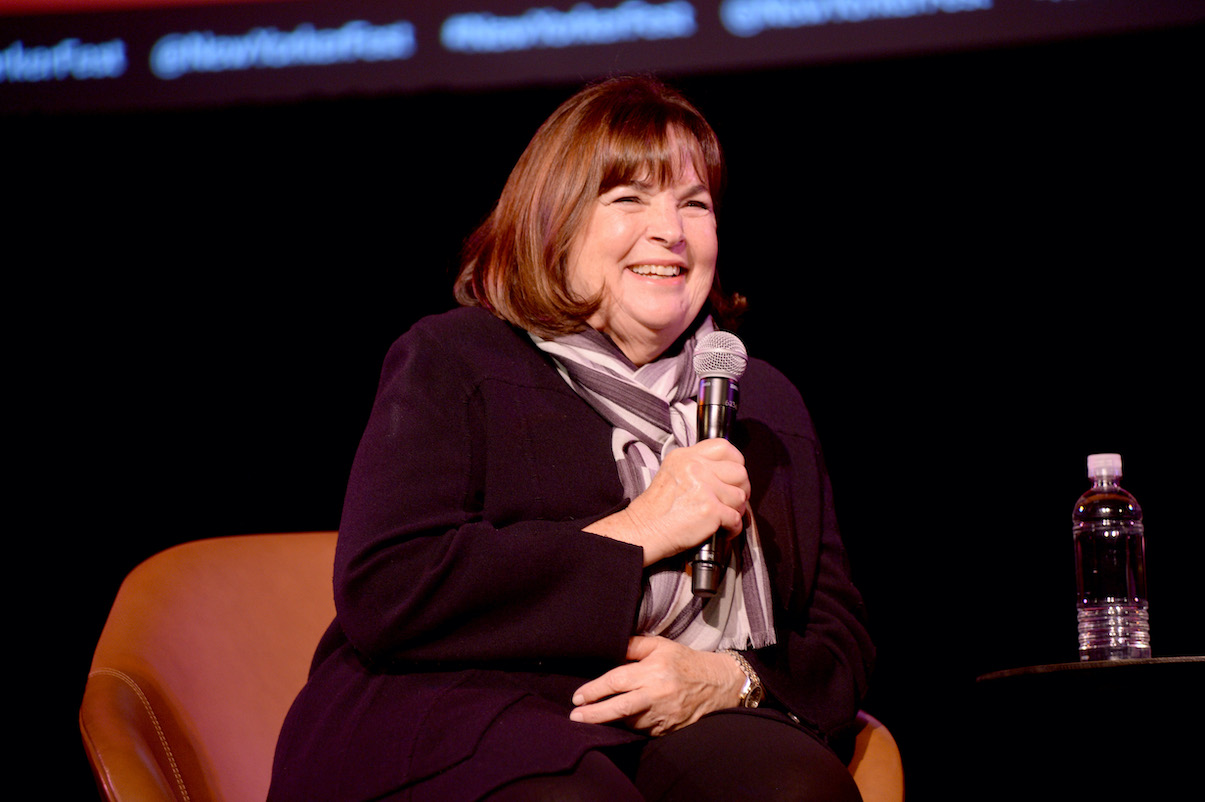 Garten is the queen of easy entertaining. She serves up simple, flavor-packed meals on Barefoot Contessa and wows palates with her roast chicken. True to her personal cooking style, Garten thinks the "best time to entertain" is when people are relaxed and food is uncomplicated. 
Ina Garten loves entertaining on Sunday afternoons
The Barefoot Contessa's unfussy approach to to entertaining is her trademark. That's why it's no surprise her favorite time to have people over is Sunday afternoons. 
During an interview with Epicurious Garten explained that, for her, having people over for Sunday lunch is the "best time to entertain" because everyone's chilling out before the start of a new week. There's no need for complicated meals or tons of courses. 
"Well, for me, Sunday afternoon—Sunday lunch—is the best time to entertain," she said. "Everybody's done all their chores, they're relaxed, nobody's falling asleep or looking at their watch, saying, "Can I go home and go to bed?"'
What's more, the food doesn't have to be complicated. Granted, Garten's not one to make elaborate dishes for even the most formal occasion but it's the end of the week especially when food isn't required to be too extravagant.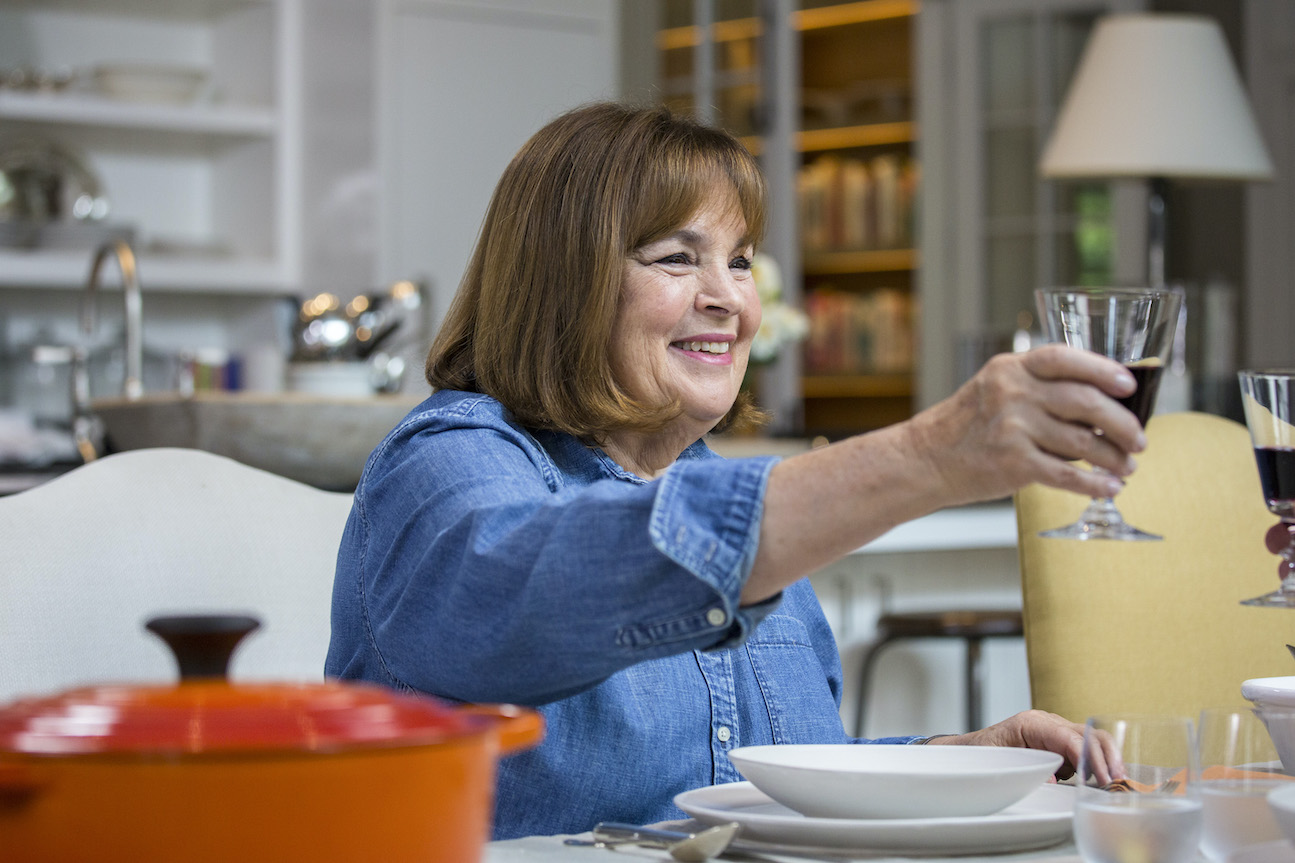 To Garten, hosting Sunday afternoon lunch means "the food is easy."
"You can make something really simple, like ricotta bruschetta with a salad, or just really easy things like a big pot of mussels with basil bread crumbs," she said. "And you don't need lots of courses, and you don't need lots of cocktails. You just need a good glass of wine and something absolutely delicious." 
As the celebrity chef says on her show, how easy is that?
The Barefoot Contessa says entertaining is all about planning
Watching Garten have a stress-free experience planning a dinner party or a holiday feast can seem impossible to do outside the confines of her cooking show. But the Barefoot Contessa has tips for making the hosting process less stressful, which leads to her ultimate goal: that the host should be having fun. 
Asked how she ensures she's relaxed and enjoying her own party Garten said planning is key.
"I'm very organized," she said. "I make a plan for absolutely everything. I never have anything that has to be cooked while the guests are there. The only thing I might have to do is take something out of the oven and carve it."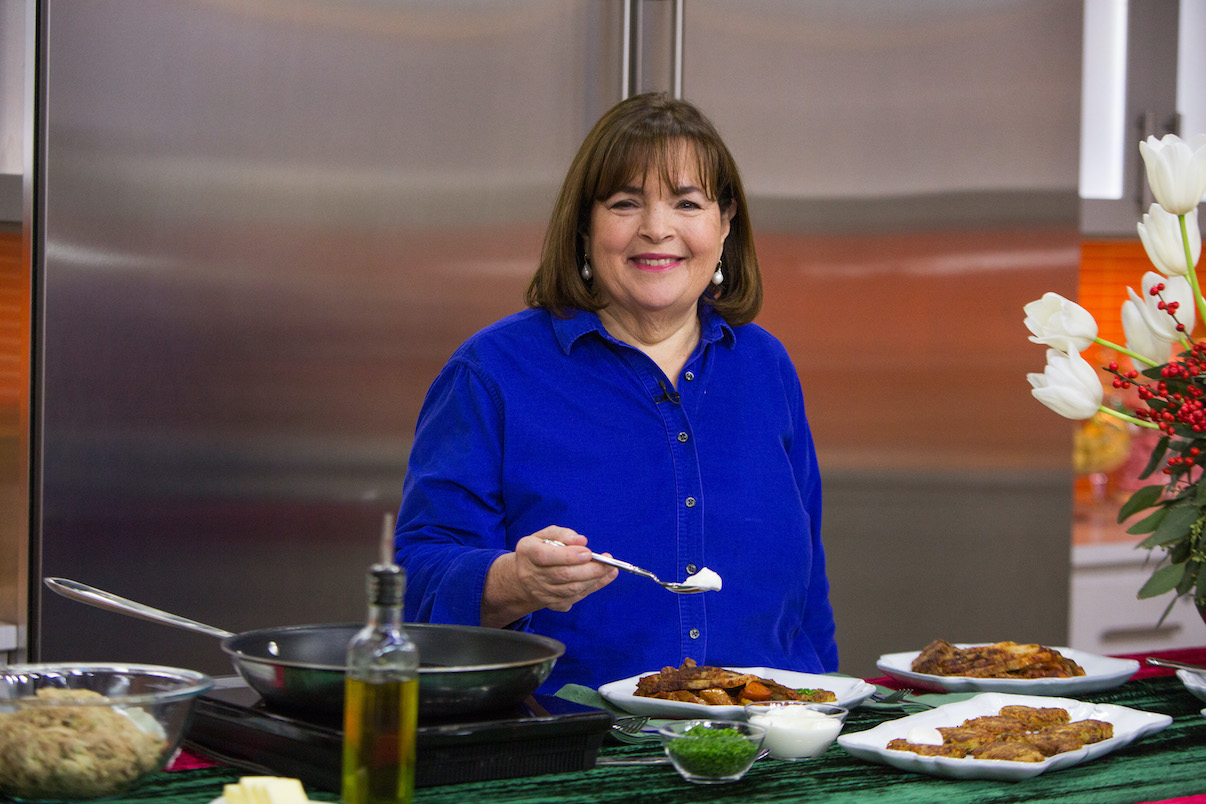 Her trick is to not do everything the day of. 
"When I'm doing a menu for a party, I make sure I have at least one thing done the day before, at least one thing I can do early in the day, and then I only have one thing in the oven when guests arrive," she said. "It's the planning—just make sure the menu is doable."
Viewers see this time and time again on Barefoot Contessa. Garten might make one course the day before she has friends over to her Hamptons home for a dinner party.
For more on Garten, find out what she means when she says "good olive oil" and learn what recipes the Barefoot Contessa will never make.