Ina Garten Shares Her Secret for Making Thanksgiving Guests Happy
Ina Garten has some easy Thanksgiving tips for making sure everyone is well taken care of. The Barefoot Contessa star is such a thoughtful host when she entertains guests, she even sends them home with leftovers!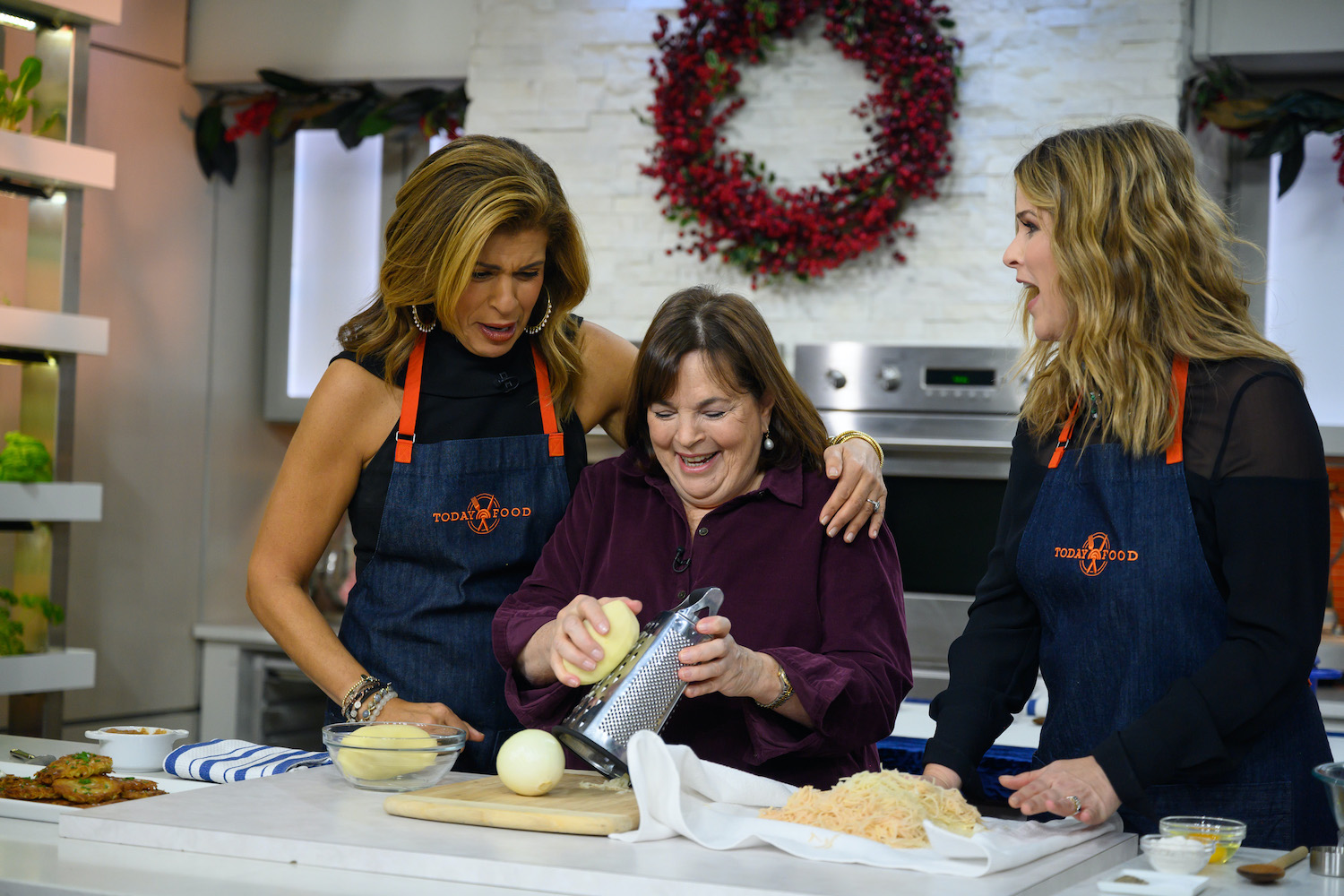 Ina Garten shares her biggest Thanksgiving hosting tip
During an interview on the Cooking Up a Storm with Al Roker podcast, Garten and Roker discussed the Thanksgiving holiday. The Barefoot Contessa star shared some easy tips and tricks for planning the Thanksgiving meal and also gave some insight into taking care of your guests.
When Roker asked the Food Network star what to be aware of when serving dinner, Garten shared her biggest hosting tip for making guests happy.
"I think — particularly for Thanksgiving, but for every dinner — what everybody likes to eat. You've invited people you love," she explained. "You want to make sure they all have something they love to eat."
Garten said that means that anyone with a special diet can be easily accommodated. "So, sometimes there's a vegetarian at the dinner," she noted. "So I don't make something just for the vegetarian. What I make sure is there's enough for a vegetarian to eat."
She continued, "And so they can pass up the turkey and have everything else. I just think it's important to just make sure everybody's well taken care of without them feeling singled out as like, 'This is the meal for all of us, and that's what you're going to have.' And so I think that's really true for any dinner, but particularly Thanksgiving."
Garten added, "I only invite people I love — I want them to be happy."
Garten sometimes makes extra food so her guests can take it home
Garten is a generous host and that extends to after the dinner is over. She told Roker that she sometimes makes extra Thanksgiving food to send home with her guests so they can have leftovers.
When Roker asked, "What do you like to do Thanksgiving leftover-wise?" Garten shed a little light on why she makes extra food to pack up for her guests.
"Well actually I have a thing about thanksgiving leftovers — I think the guests want to have leftovers too," she explained. "So, I've literally on occasion I've done a second Thanksgiving dinner, where they have a whole turkey to take home and extra stuffing."
The Barefoot Contessa star added, "Because everybody wants sandwiches the next day, right?"
The 'Barefoot Contessa' star likes to keep entertaining casual
Thanksgiving can be a formal affair, but Garten prefers buffet-style rather than a sit-down dinner.
"I like buffet-style because I think then everybody gets up and gets what they like and they can pass up what they don't like," she explained. "And then they can come back, and they can go have seconds — and it's no big deal."
The Barefoot Contessa star said that's her typical go-to dining arrangement and is mostly done in her kitchen. "I've always done buffet-style," Garten explained. "And usually, in the room, you know? So, very often, we'll eat in the kitchen, so I'll do [the buffet] on the kitchen counter. And sometimes things can just sit on the stove, just bubbling away."