Ina Garten Shared a Photo of Her Stunning Backyard, and Fans Are Obsessed
Ina Garten is known for her delicious recipes and beautiful home decor. Her impeccable taste extends to her backyard. The Barefoot Contessa recently shared a photo of her backyard, and friends and followers loved the view. 
Fans react to Ina Garten's backyard
"It might not be Paris but it's always good to be home! #willows #agapanthus #hydrangea," Garten captioned the snap of her backyard, which she posted to Instagram on June 6. The photo shows off her lush green yard, complete with carefully manicured shrubs and trees in full bloom. Some of Gartens' 3.6 million followers loved the shot and let her know in the comments section. 
"So beautiful, I feel like it could be Paris," actor Julianna Margulies wrote, adding the crying laughing face emoji. 
The Katie Couric Media account called it "a little slice of heaven," while Couric's personal account said, "So pretty Ina!" 
Other followers echoed those statements, with one writing, "Oh my gosh! Absolutely Stunning!"
Another commented, "So beautiful & serene!"
The Barefoot Contessa answers lucky fans' questions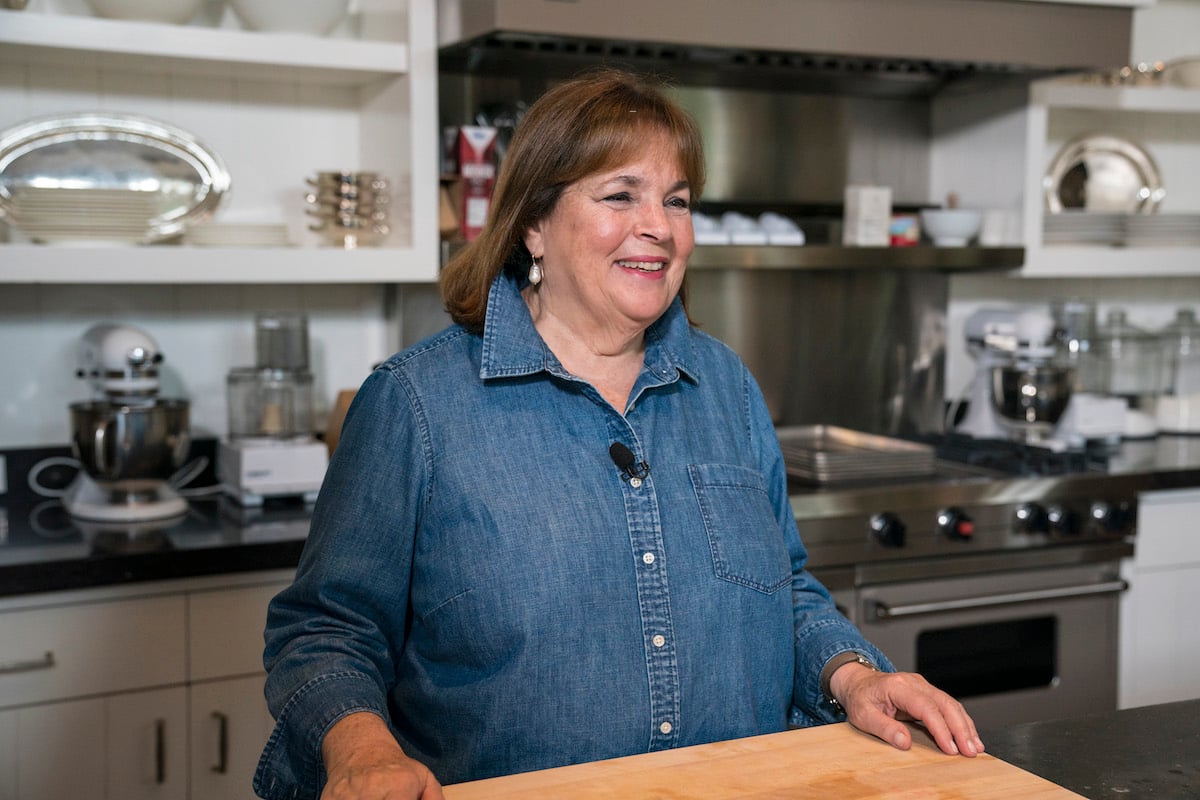 Some fans took the opportunity to ask about Ina Garten's backyard and garden, and some lucky commenters even got responses from the Barefoot Contessa. 
"Weird question but is your rosemary an annual?" the fan wrote. "I always thought it was something that needed to be planted every year but your outdoor rosemary seems to be big and thriving all the time."
Garten replied, "You're right; it needs to be replanted almost every year in Zone 6." The zone Garten referred to is a system for gardeners to know when to plant their flowers and vegetables. Zone 6 is typically from around the beginning of March to the end of October. 
Another fan asked, "Just beautiful!! But where are your hydrangeas?"
Garten replied, "I replaced the pots and hydrangeas with the willow trees." 
Ina Garten posts photos from all seasons of her garden
Garten frequently posts pictures of flowers and plants, whether they're something she sees on a walk through New York City or vases full of orange, yellow, and red ranunculus. The Barefoot Contessa also shares photos of her beautiful backyard, including a snap after a snowstorm this past January. 
"Snow day!! Not leaving the house today. Wait! I never leave the house anyway! Stay safe," Garten joked under a stunning shot of her trees and shrubs covered in a blanket of snow. 
The celebrity chef has also posted different views of her garden in all seasons. Garten posted a picture of overflowing flowerbeds with the caption, "It's definitely feeling like autumn around here. #geraniums."
Fans love getting glimpses of Garten's life, whether they're the delicious meals she eats, her impressive home, or her gorgeous garden.
Now that summer has arrived, her Instagram followers can't wait to see more snaps of the Barefoot Contessa's flowers in bloom.
RELATED: 'Barefoot Contessa': Ina Garten Doesn't Actually Film the Show In Her House