Ina Garten Shares the Secret to Making Light and Flaky Biscuits: Barefoot Contessa's Buttermilk Cheddar Biscuit Recipe
Looking for a delicious and easy biscuit recipe? Barefoot Contessa Ina Garten's Buttermilk Cheddar Biscuits are easy to pull together and can even be prepared the night before. Garten shared the key to getting them to come out light and flaky — and it has everything to do with the ingredients.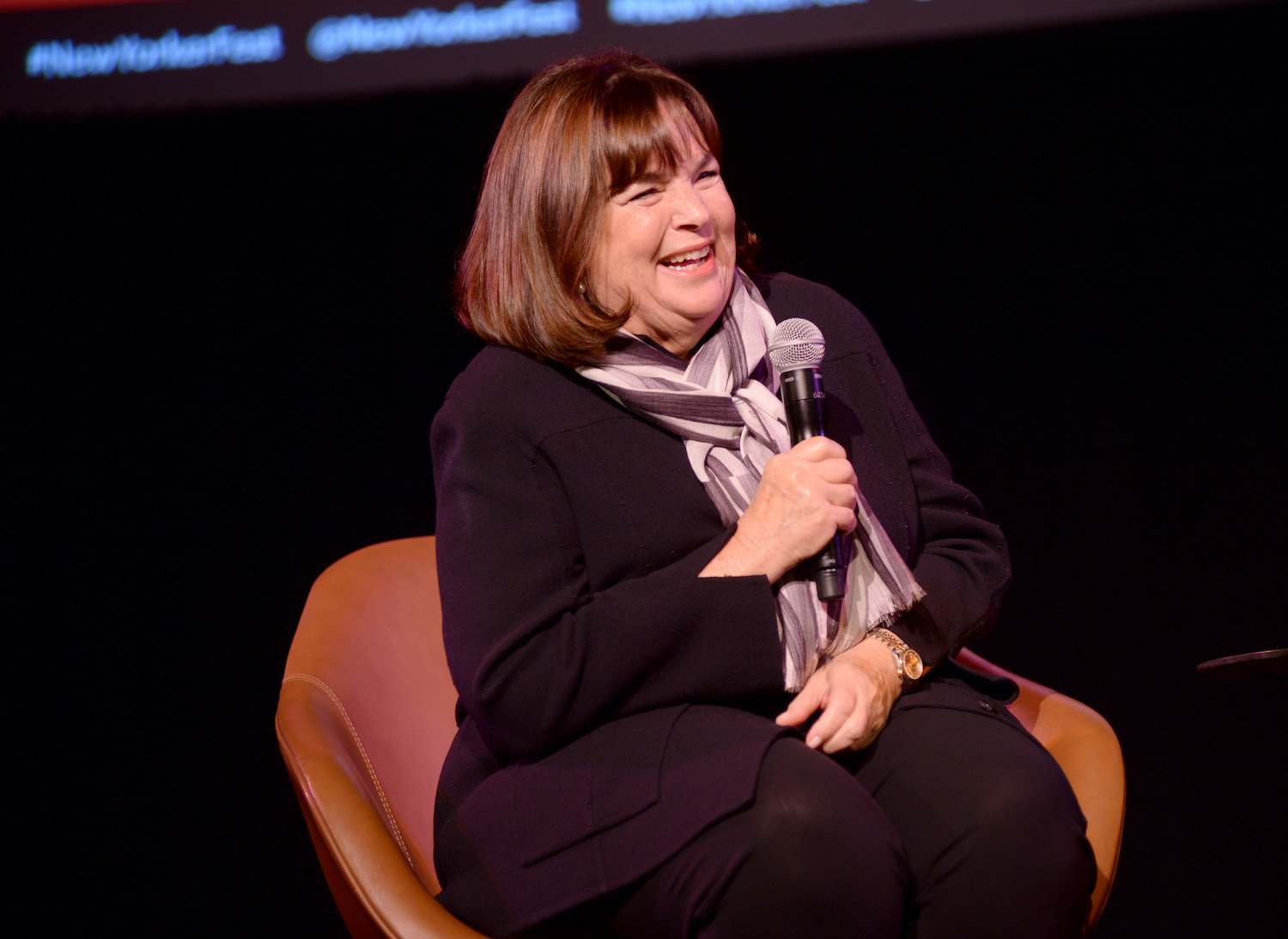 Ina Garten reveals the secret to flaky biscuits
Garten demonstrated her recipe for buttermilk cheddar biscuits on Barefoot Contessa and clued viewers in to a pro tip for the best biscuits.
"The key to making good biscuits is really cold ingredients — butter, eggs, milk," she shared.
Garten went on to explain why the cold ingredients are so effective for baking biscuits. "It's incredibly important to have really cold ingredients when you're making biscuits because when the heat of the oven hits the biscuits, it hits the butter and the steam causes them to puff up so they're really light and flaky."
She added, "Some people actually even also freeze the flour, but I think that's a little extreme."
The Barefoot Contessa also noted that, when the dough comes together and you move it to the surface to roll out, you should spend minimal time handling it to prevent the butter from getting too warm and melted from your body heat.
RELATED: Ina Garten's 'Perfect Pie Crust' Is Foolproof and Rated Better Than Martha Stewart's Recipe
Barefoot Contessa's 'Buttermilk Cheddar Biscuits' recipe
During the show, Garten walked through the steps for making her delicious biscuit recipe, which she said can be made the night before and then baked in the morning for breakfast.
Ingredients
2 cups all-purpose flour
1 tablespoon baking powder
1 1/2 teaspoons kosher salt
12 tablespoons (1 1/2 sticks) cold unsalted butter, diced
1/2 cup cold buttermilk, shaken
1 cold extra-large egg
1 cup grated extra-sharp cheddar cheese
1 egg, beaten with 1 tablespoon water or milk
Maldon sea salt, optional
Preheat the oven to 425 degrees.
In the bowl of an electric mixer with a paddle attachment, place 2 cups of flour, baking powder, and salt. Add the butter and beat on the low setting until the butter is the size of peas. Combine the buttermilk and egg in a small bowl and beat together lightly, then add the mixture to the flour mixture on the low setting. Mix until moistened.
Mix the grated cheddar cheese with a small amount of flour to prevent the cheese from clumping in the biscuits, then add to the dough and mix until combined.
Place the dough on a well-floured surface and knead 6 times, then roll into a 10 by 5 inch rectangle, about ¾ inch thick, and cut with a sharp, floured knife to make 8 rectangles. Place on a sheet pan lined with parchment paper, brush each biscuit with an egg wash, and sprinkle with grated cheddar cheese and salt, if desired.
Bake for 20 to 25 minutes, until biscuits are puffed and the tops are browed. Makes 8 large biscuits.