Ina Garten's Easy Sliders Have a Barefoot Contessa Touch
Ina Garten shared some easy tips and tricks for mini cheeseburgers when she demonstrated how to make her recipe for sliders on the Barefoot Contessa cooking show. Garten even added some extra touches to elevate the burgers so they were anything but boring, including delicious rolls and a selection of toppings for her guests.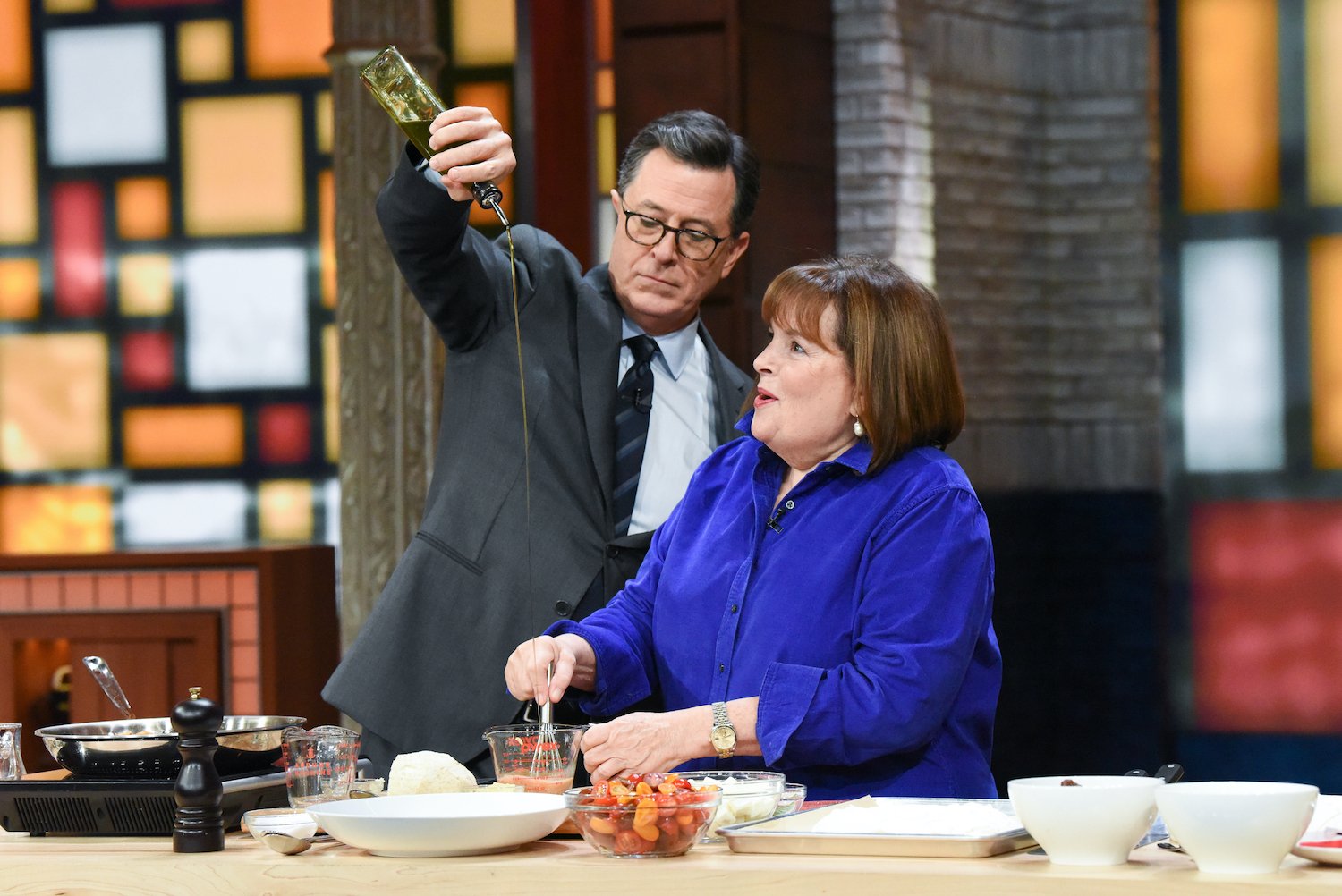 Ina Garten's easy sliders recipe only has a few ingredients
Garten demonstrated how to make the easy burgers on her show, explaining that she was having friends over and wanted to serve something different. "I thought, 'You know, instead of the usual snacks, I'm going to make something special,'" she explained.
"So I've got a grill going, I've got hot coals, a cool cocktail, and I'm going to make sliders, which are baby burgers," Garten added.
The Barefoot Contessa star noted that she prefers to use a premium grass-fed ground beef. She placed it in a bowl and added Dijon mustard,  finely minced garlic, fresh thyme leaves, salt, pepper, and olive oil that "keeps it nice and moist.
"This is really easy to make," she assured. "So sliders are great — they're small hamburgers. I'm going to do them on brioche rolls and have lots of things to put on top… Everybody can assemble their own."
While adding the thyme, garlic, and mustard to the ground beef, Garten explained how important the seasoning is. "Beef is such a strongly flavored thing — you want to flavor it, but you don't want it to go 'Pow!,'" she shared. "You want layered flavors. A little bit of mustard, a little thyme."
Ina Garten offered her pro-tips for great burgers
Once Garten added the seasonings to her meat, she revealed the common mistakes that people make and shared her easy fixes. It's best to use a light touch for hamburgers, according to the Barefoot Contessa star.
"A fork's really important," Garten explained as she mixed the ingredients together. "You don't want to compact the meat. You want to keep it really nice and light."
She continued, "There are two big mistakes with hamburgers. One is compacting it when you're actually forming the burger and the second one is pressing it when it's on the grill. Gets rid of all the nice juices into the grill. You want to keep these moist and light and delicious."
Garten demonstrated how lightly she forms the meat into patties. "Roll it around — don't press it while you're rolling it around — and then just shape it into a hamburger," she advised.
Garten added a 'Barefoot Contessa' touch to her sliders
Garten gave her sliders a Barefoot Contessa touch by adding a flavorful cheese, serving them on brioche rolls, and offering up an assortment of toppings so everyone could customize their own burger.
Garten grated gruyere cheese to add to the burgers near the end of their grilling time. She also sliced red onions, as well as red, yellow, and orange tomatoes, and had arugula ready.
"And everybody can help themselves," she said. "Everybody wants to build their own hamburger, don't they?"
You can find the full recipe on the Food Network website.
RELATED: Barefoot Contessa Ina Garten's Brownie Pie Recipe Is a Chocolate Lover's Dream