Ina Garten's Strawberry Country Cake Is Summer Dessert Perfection and Her Fans Are Obsessed
Ina Garten shared the perfect summer dessert for strawberry season. The 'Barefoot Contessa' star's strawberry country cake resembles a giant shortcake and is so easy to make.
Ina Garten has the perfect summer dessert idea that takes advantage of strawberry season. The Barefoot Contessa star's strawberry country cake is like a giant strawberry shortcake and is a Garten fan favorite.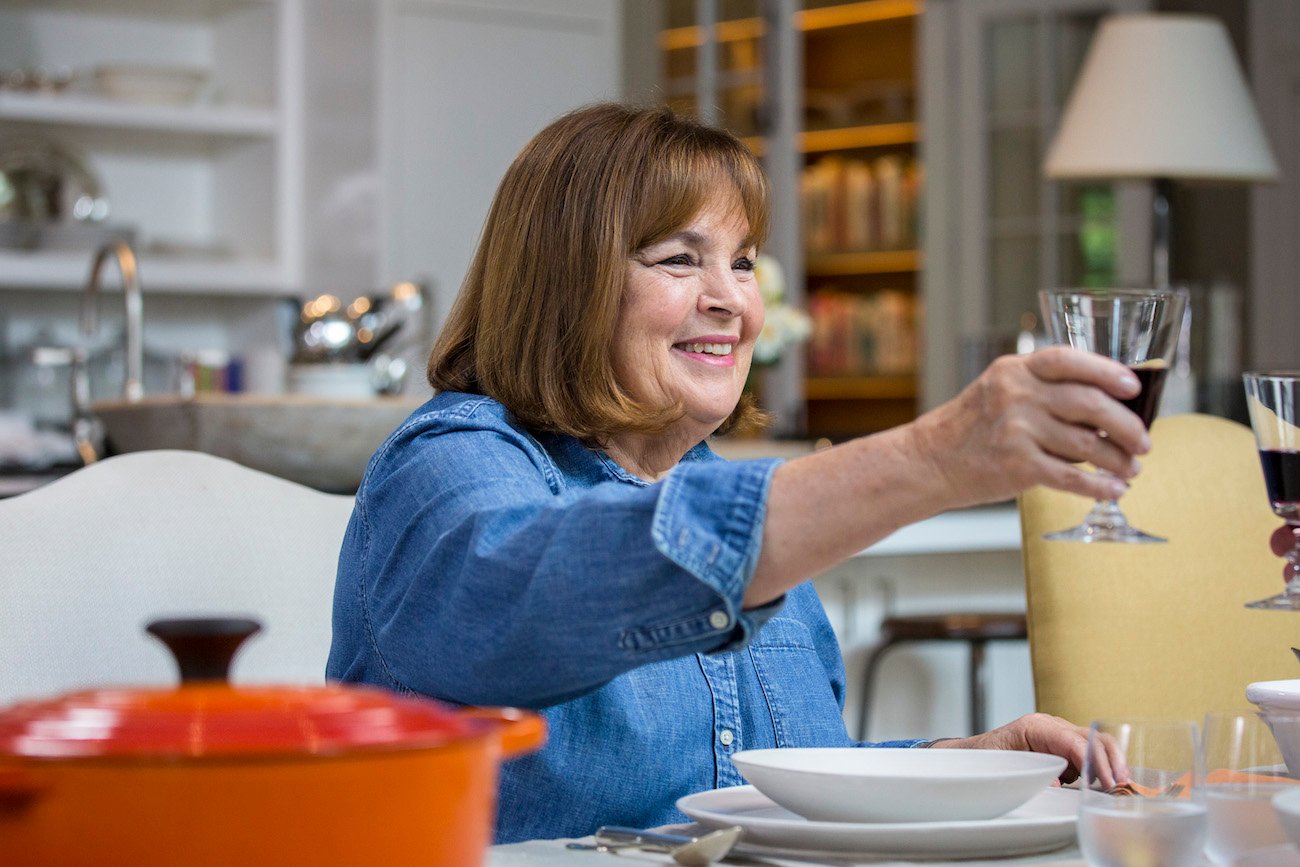 Ina Garten shared her easy strawberry cake recipe on Instagram
On June 15, Garten took to Instagram to share her easy summer dessert. "It's strawberry season here, which is when I love to make my strawberry country cake with fresh berries and lots of whipped cream," she wrote in the caption. "Who wouldn't love that??"
Garten demonstrated how to make her gorgeous cake on an episode of Barefoot Contessa. She started by creaming together softened butter and sugar in a stand mixer. While the mixer was running on low speed, she beat in four eggs.
Garten added sour cream, orange zest, lemon zest, and vanilla to the batter. Then she combined the dry ingredients — flour, corn starch, baking soda, and salt — and added it slowly to the mixer.
She poured the batter into two buttered and floured round cake pans and baked the cakes in a 350 degree Fahrenheit oven for 45 minutes. After allowing the cakes to cool, Garten removed them from the pans. She cut one of the cake rounds in half and made whipped cream by whisking togehter heavy cream, sugar, and vanilla in a mixer.
Garten placed one cake on a flat surface and piled whipped cream on top, then placed halved strawberries on the cake with the fruit's points facing out. She placed the other half of the cake on next, topped it with whipped cream, and decorated the top with berries.
The full recipe is available on the Food Network website.
Ina Garten's summer dessert earns rave reviews
The Barefoot Contessa star's strawberry cake recipe earns glowing reviews on the Food Network site. "I did everything exactly to the recipe except bake time and we doubled the topping recipe. This was delicious," one person shared. "We enjoyed the fact it was more dense, like a pound cake.  We loved the citrus flavor!"
Another person shared, "This cake was wonderful. Definitely will make it again!!!"
Other reviewers raved, "This was one of the best cakes I have ever had and I will definitely be making it again!" and "Loved it! Amazing flavor, will definitely be making this more often."
"This is the best cake I've ever tasted. The whole family loved it!!" another person commented. "I'm already planning on making it again. I will double the whipped cream for the next one."
Garten's followers love her simple strawberry country cake
Many of Garten's Instagram followers weighed in with comments on her post. "My favorite cake and one of the first recipes I made of yours when I got the cookbook it's in," one fan shared. "That cookbook is still one of my favorites and I've probably made everything in it many times."
Another follower shared, "I make this every summer. Just made it for my son's graduation BBQ. Delicious!!"
Other followers raved, "One of my favorites of yours Ina!!," "I've made this numerous times. An easy recipe and lovely dessert," "Mouth is watering," and "I can almost taste it!!"
Another commenter shared, "I just made this last week for a birthday treat for someone special. Very good dessert for this hot month!"