Ina Garten Has 3 Strict Rules She Follows When Throwing a Big Party
Ina Garten has some strict rules for herself when she has a big party planned. The Barefoot Contessa star explained during her cooking show how parties don't have to be expensive or over-the-top if you adhere to her rules. She makes easy appetizers, makes the food in advance, and doesn't make too much.
Ina Garten has been throwing successful parties for years so she's a pro when it comes to entertaining. Garten shared a few of the rules she follows when she has a big party planned that simplifies things for herself. Her tips and tricks are, not surprisingly, Barefoot Contessa rules to live by.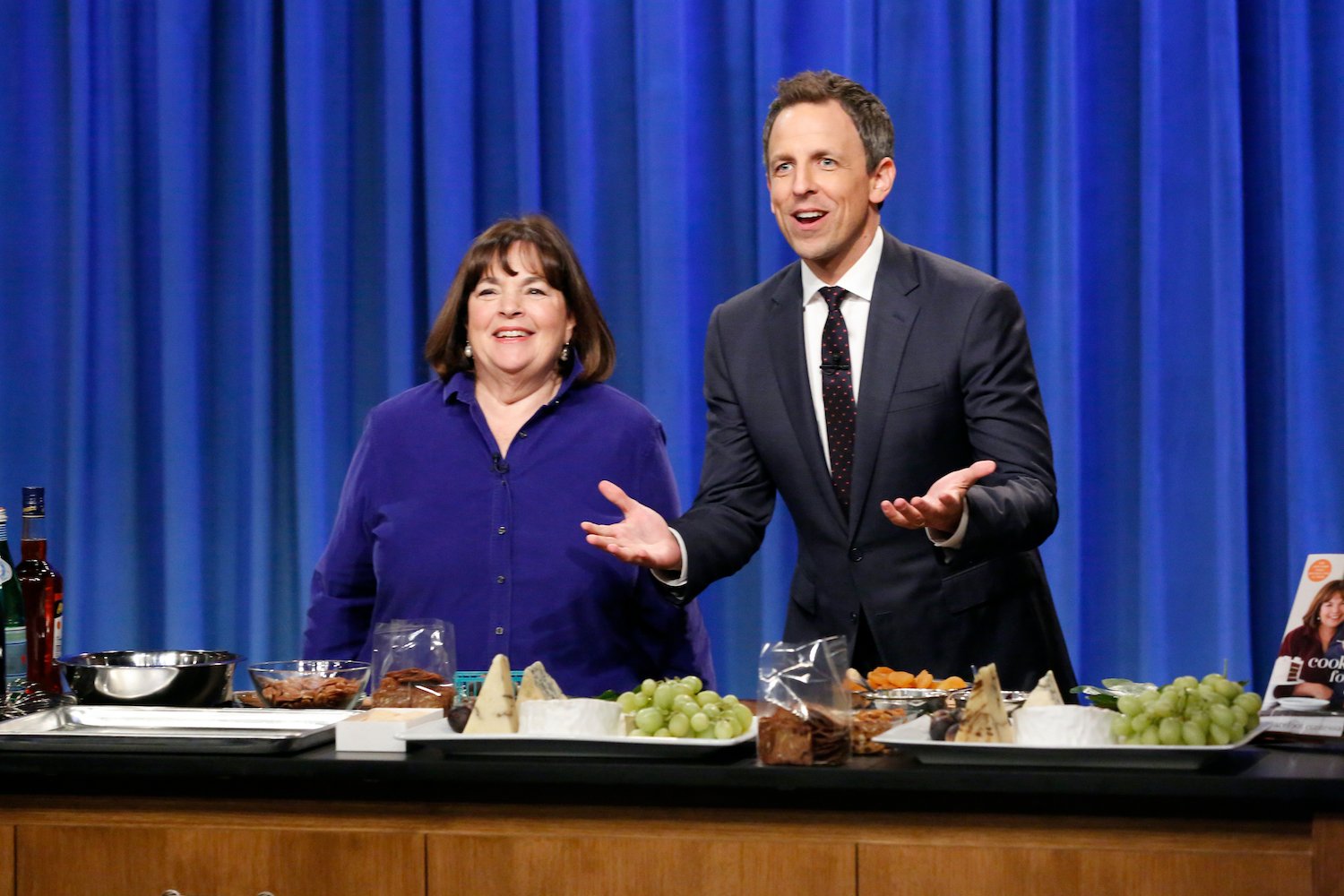 Ina Garten shared the rules she follows for big parties
Throwing a big party might be stress-inducing but it doesn't have to be if you follow the rules the Barefoot Contessa star follows herself. During an episode of her cooking show, Garten explained how she was throwing a book party for her friend Edwina, with 50 guests attending.
"Cocktail party for 50? Sounds daunting, doesn't it?," Garten said with a smile. The famed cook shared that it's not necessary to spend a lot of money or go overboard with the menu for a big event, however.
"I really didn't want it to cost a fortune," she continued. "So we've asked a friend to bartend, Edwina's ordering the rentals, and I'm going to do very easy hors d'oeuvres that I can make all by myself."
Garten said she follows some easy guidelines that make entertaining a crowd a lot easier.
"So when I'm doing a really big party, I have a few rules for myself," she explained. "The first one is I make really easy hors d'oeuvres. The second one is that I make things that I can do in advance."
"And the third one is I don't make too many things," Garten said.
Ina Garten explained that being organized is so important
Garten has said in the past that she finds it helpful to plan out an event, whether it's a big party or an intimate dinner.
During a 2010 interview with Epicurious, Garten explained her process. "I'm very organized. I make a plan for absolutely everything," she said. "I never have anything that has to be cooked while the guests are there."
The Barefoot Contessa star also has found that getting things prepped a day before or earlier in the day makes all the difference. "When I'm doing a menu for a party, I make sure I have at least one thing done the day before, at least one thing I can do early in the day, and then I only have one thing in the oven when guests arrive," she explained.
Store-bought is (really) fine when entertaining
While Garten often says that store-bought ingredients are fine for her recipes, the same rule applies when entertaining. It's a shortcut she says guests won't care about and it makes things easier for the host.
"Don't make everything yourself; your friends will have just as much fun if you go out and buy a fabulous cake at a bakery," Garten shared.
She also advised that you don't have to worry about a menu that has all hot foods. "Some things are actually better at room temperature," she explained. In her experience she finds that you'll be "juggling four things in order to make dinner" if everything has to be timed perfectly to be served hot.
"It's nice to have one hot thing, but other things can be room temperature," Garten noted.