Ina Garten Swears By This 1 Ingredient to Give Her Recipes 'an Edge'
Ina Garten has a lot of tricks up her sleeve when it comes to cooking, but there's one ingredient she knows will always give her recipes "an edge." While many people keep this item in their pantry, Garten has a good reason for refrigerating it.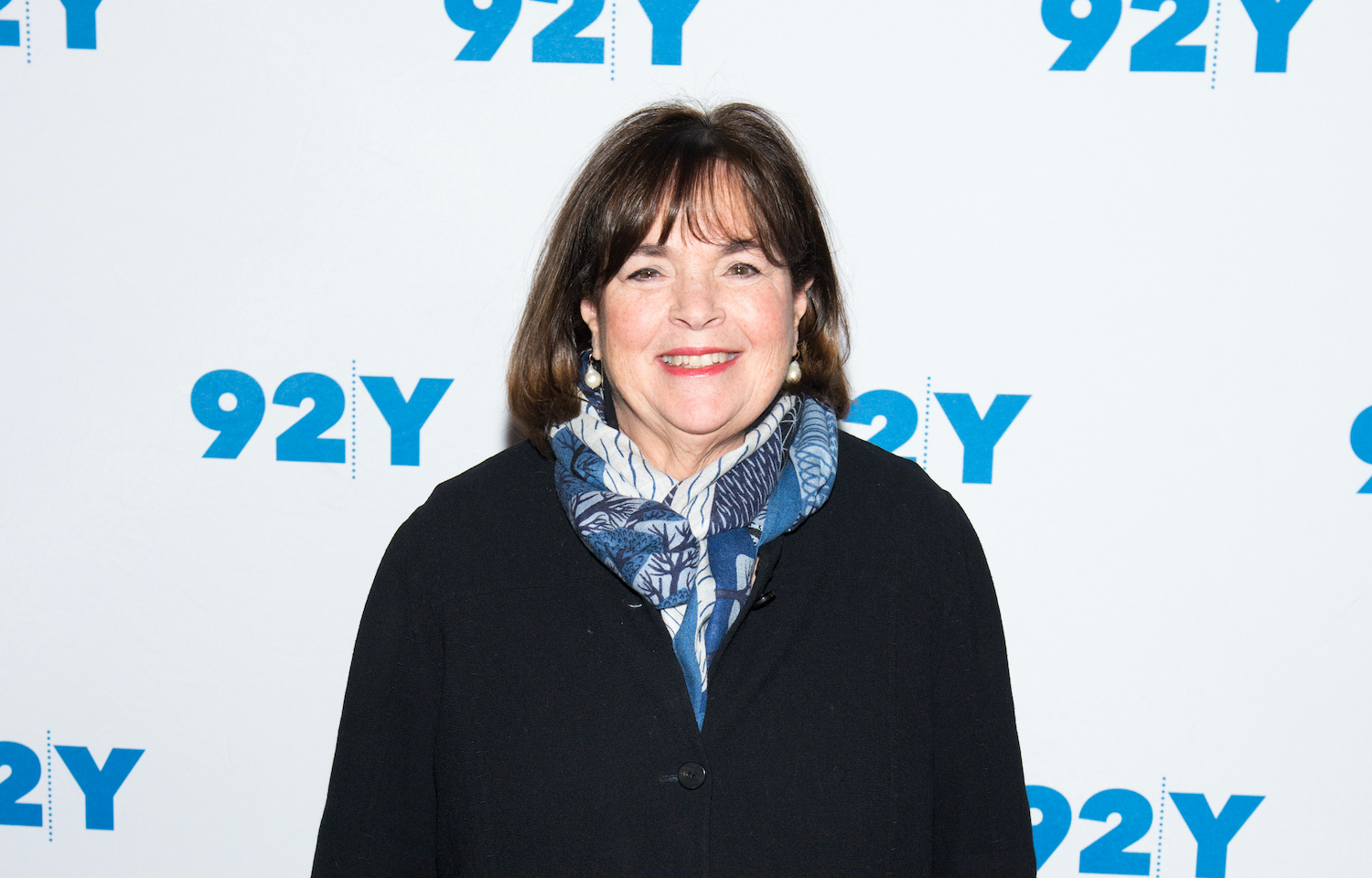 Ina Garten says this ingredient 'wakes everything up'
In a September 2020 interview with Food & Wine, Garten revealed a tried-and-true ingredient she says she uses quite a lot when a recipe needs "an edge."
"For anything I'm making, if it has like a little splash of vinegar, it just gives it an edge and wakes everything up," Garten explained. It's likely that she isn't tossing vinegar into every dish she serves, but where it makes sense, the cook finds that the acidity of vinegar is a nice addition.
Garten also revealed that she keeps all types of vinegar at the ready, such as red wine vinegar, balsamic, apple cider vinegar, and champagne vinegars. Garten also keeps vinegar in the refrigerator — she has her reasons, however.
"I keep them in the fridge," she shared. "I know a lot of people keep them in the pantry. I might take hell for this, but I just find that they don't develop bacteria in the fridge."
RELATED: Ina Garten Refuses to Use This Ingredient in Her Favorite Cocktail Recipe
There's one ingredient Ina Garten really hates
While she's got a love for vinegar in many of her recipes, there's one ingredient she doesn't use because of her distaste for it: cilantro.
During a 2017 interview with Munchies: The Podcast, the interviewer asked the cook, "Is there anything that you absolutely hate that you will never find in one of your cookbooks?"
Garten had an answer before the question ended. "Cilantro. Hate it!," she said. "I know people love it, you can add it to the recipe. I just hate it. To me it's so strong — and it actually tastes like soap to me — but it's so strong it overpowers every other flavor."
Garten instead enjoys foods that offer flavorful layers. "I like something that's kind of interestingly flavored, but as you eat it you get the layers, you know, the strawberries, a little zest of orange, a little sweetness, a little yogurt," the cook explained. "You get all of those flavors in a balance. But when cilantro is in something, that's all I can taste. Everything else goes away."
Barefoot Contessa's creamy mustard vinaigrette recipe
Garten is a big fan of making a simple homemade dressing and she demonstrated an easy recipe in a 2017 PBS News Hour segment.
Ingredients
3 tablespoons Champagne vinegar
1/2 teaspoon Dijon mustard
1/2 teaspoon minced fresh garlic
1 extra large egg yolk, room temperature (optional, but if you leave out the egg, use extra mustard)
3/4 teaspoon kosher salt
1/4 teaspoon freshly ground black pepper
1/2 cup olive oil
Whisk together the vinegar, mustard, garlic, egg yolk, salt and pepper. Once combined, slowly add the olive oil while constantly whisking to emulsify the dressing.