Ina Garten Swears By This 1 Store-Bought Ingredient as a Shortcut in Many of Her Barefoot Contessa Recipes
Ina Garten has a perfect shortcut for some of her tastiest recipes, using a store-bought item that never disappoints.
Barefoot Contessa Ina Garten doesn't shy away from store-bought conveniences and makes it clear that, in some instances, there's nothing wrong with picking up a packaged food item. One of Garten's favorites lands in many of her recipes since it's a quick shortcut that can be used for both sweet and savory foods.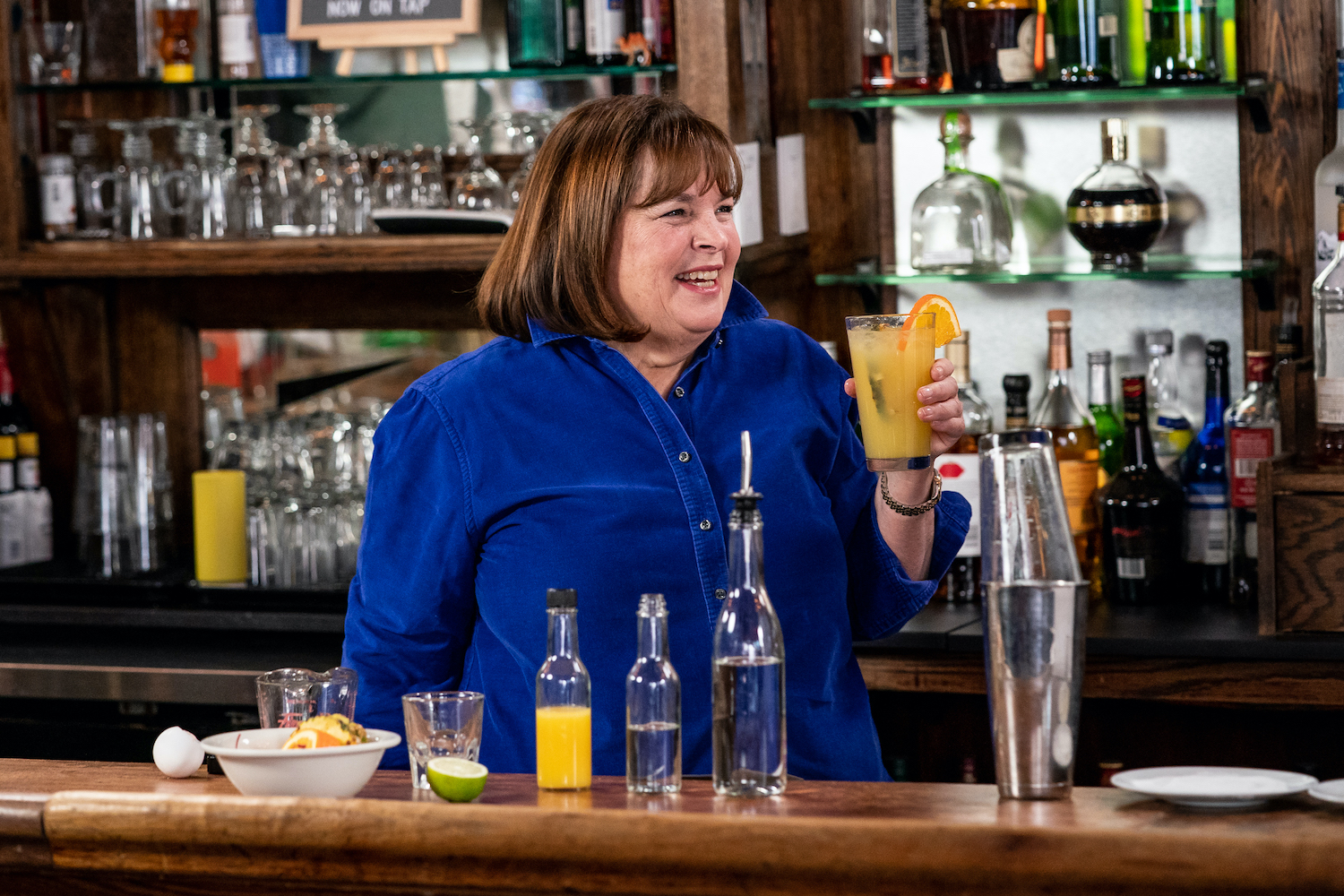 Ina Garten once called this store-bought ingredient 'a miracle'
One of Garten's go-to foods from the grocery store is packaged puff pastry. Rather than go to the arduous task of making it homemade, the Barefoot Contessa believes this is one of those cooking and baking shortcuts that's a no-brainer.
She's made many recipes that use puff pastry, including her "all-time favorite dessert," apple tart, as well as sticky buns and a number of appetizers, like soppressata and cheese or ham and cheese in puff pastry, and tomato and goat cheese tarts. She's even wrapped hot dogs in puff pastry!
The ready-made puff pastry makes cooking and baking so much easier, as it's just filled with sweet or savory ingredients and baked. The magic of the puffed up end result just makes the food that much fancier — but with the least amount of effort.
When demonstrating her tomato and goat cheese tarts recipe, Garten explained why the store-bought ingredient is the perfect shortcut. "It was a miracle when I discovered puff pastry because it always comes out right," she said during a Barefoot Contessa episode.
Her favorite dessert uses puff pastry
Garten has a favorite apple tart recipe that uses puff pastry and it's so simple but looks so elegant, you'd never guess it just has four ingredients.
"So what I use is puff pastry," she explained on Barefoot Contessa. "Frozen puff pastry, you buy it in a grocery store. And I leave it in the fridge so it's nice and cold when I'm working with it."
For this recipe, she cut the pastry into squares. "Of course, you can make your own pastry but with puff pastry, it's so fantastic — why would you bother?," she asked.
For the recipe, Granny Smith apples are sliced thin and placed on each square of pastry, then sugar is sprinkled over top and each tart is dotted with butter. After baking her tarts, she makes a quick apricot glaze to brush on each.
Ina Garten has a number of appetizers that use the store-bought ingredient too
If you're looking for some easy appetizer ideas, the Barefoot Contessa has many recipes that use puff pastry. For recipes where she uses savory ingredients, she shows how to roll out the pastry slightly, then fill with meat and cheese (either ham and cheese or salami and cheese), tops with a second piece of pastry, cuts some venting holes, brushes with egg wash and bakes. The finished product is then cut into pieces and ready to serve.
Her goat cheese and tomato puff pastry tarts make individual servings that she cuts using a small plate for a template, then toppings are added, and the pastry rises in the oven to make an elegant and flaky snack.