Ina Garten's Thanksgiving Menu: 5 Perfect Make-Ahead Dinner and Dessert Ideas
Ina Garten has the ultimate Thanksgiving menu that guarantees delicious food while eliminating any of the holiday stress that comes with preparing a big meal. The Barefoot Contessa star discovered the secret to a perfect Thanksgiving meal is having make-ahead menu options.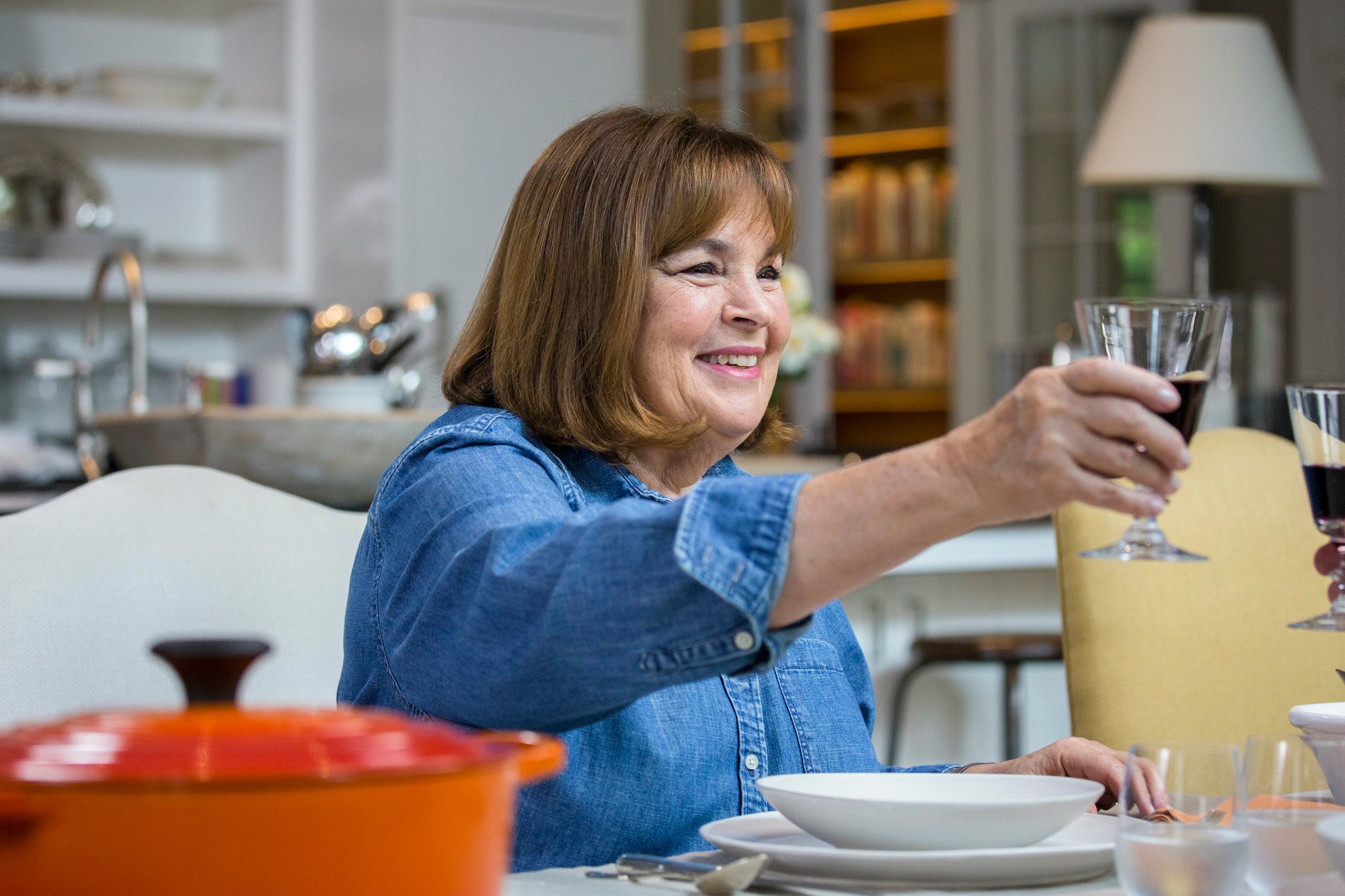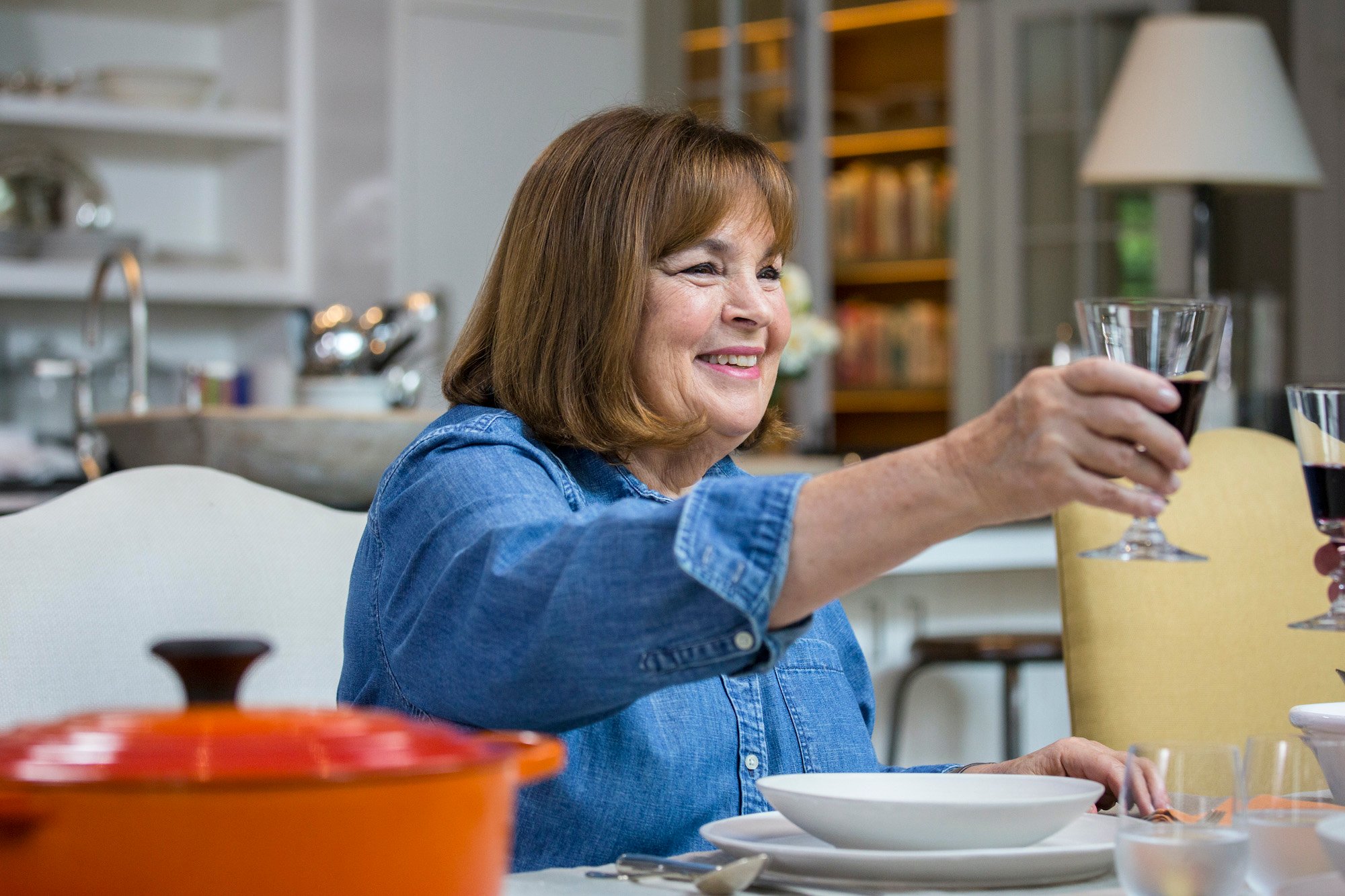 Ina Garten's Thanksgiving menu saves so much time and stress
A Food Network feature about Garten's Thanksgiving menu for the big feast included an insightful quote from the Barefoot Contessa star. When she shifted her mindset, she discovered she didn't sacrifice any flavor in her recipes.
"For years I believed that food was better if you made it right before you ate it," she explained. "I had to force myself to start doing things differently." 
Garten told Food Network that when she prepared the menu ahead of time, it gave her more time to interact with her guests. "People started coming in and I had nothing to do. It was so strange!" she explained.
Garten's Thanksgiving menu includes 5 items that can easily be made in advance.
Make-Ahead Roast Turkey and Gravy
Baked Farro and Butternut Squash
Leek and Artichoke Bread Pudding
Goat Cheese Mashed Potatoes
Lemon-Ginger Molasses Cake with Whipped Cream
Make-ahead roast turkey and gravy
Garten's easy roast turkey recipe includes gravy that can be made a week in advance and refrigerated (or frozen for up to 3 months). "No one wants to stand around hoping their gravy won't be lumpy at the moment the turkey comes out of the oven," she shared. "With this recipe, that will never happen!"
In a Nov. 15 Instagram post, Garten shared her delicious turkey and gravy recipe. "After years of stressing over the turkey, I found that roasting and carving it ahead of time, arranging it on an oven-proof platter over a bed of gravy, and then putting it in the oven before dinner is SO much easier than trying to carve a hot turkey at the table!" she explained in the caption. "It's also the best turkey I've ever made."
The full recipe is available on the Food Network website.
Baked farro and butternut squash
The Barefoot Contessa star's baked farro and butternut squash is a gorgeous side dish that's bursting with fall flavors. "This is a recipe from California chef Maria Sinskey," Garten noted. "The flavors and textures are amazing."
The dish, which is made with onion, thyme, farro, chicken stock, bacon, and parmesan cheese, can be assembled in advance and refrigerated for up to 2 days. Then, it's as easy as baking the side dish just before serving it.
You can find the full recipe on the Food Network website.
Leek and artichoke bread pudding
Next on the menu, Garten's flavorful leek and artichoke bread pudding can be assembled and refrigerated for up to 2 days. It's a wonderful side dish made with pancetta, leeks, dry white wine, artichoke hearts, chives, tarragon, cream, stock, nutmeg, and Swiss cheese. It's the perfect side to replace traditional stuffing.
The full recipe is on the Food Network website.
Goat cheese mashed potatoes
The Food Network host has a delicious twist on classic mashed potatoes — she adds a kick of flavor with goat cheese, sour cream, and parmesan cheese. Garten recommends assembling the dish and keeping it in the refrigerator for up to 3 days, then baking it before serving.
The recipe earns rave reviews, including one fan who wrote, "This is my go-to make-ahead mashed potato recipe for entertaining. Simple and fail-proof and I've yet to meet a guest who didn't love it. Simply perfect!"
Visit the Food Network website for the recipe.
Lemon-ginger molasses cake with whipped cream
Finally, for her Thanksgiving dessert option, Garten makes a lemon ginger molasses cake. She bakes the cake a day in advance so it's ready to decorate on Thanksgiving Day.
The Barefoot Contessa star even has an easy trick for whipped cream that won't deflate. "If you add just a little creme fraiche to stabilize the whipped cream, you can make it a few hours ahead," she shared. Garten garnishes the whipped cream topping with ginger and lemon zest.
The cake recipe is available on the Food Network website.