Ina Garten Has a Trick for Her Gorgeous Meringue Torte Dessert That Will Leave Guests 'Very Impressed'
Ina Garten has a simple and beautiful dessert that will impress your guests and, of course, she has some tricks that make it turn out perfect every time. The Barefoot Contessa star's chocolate pecan meringue torte is a show stopper but there are some pro-tips for perfecting the meringue.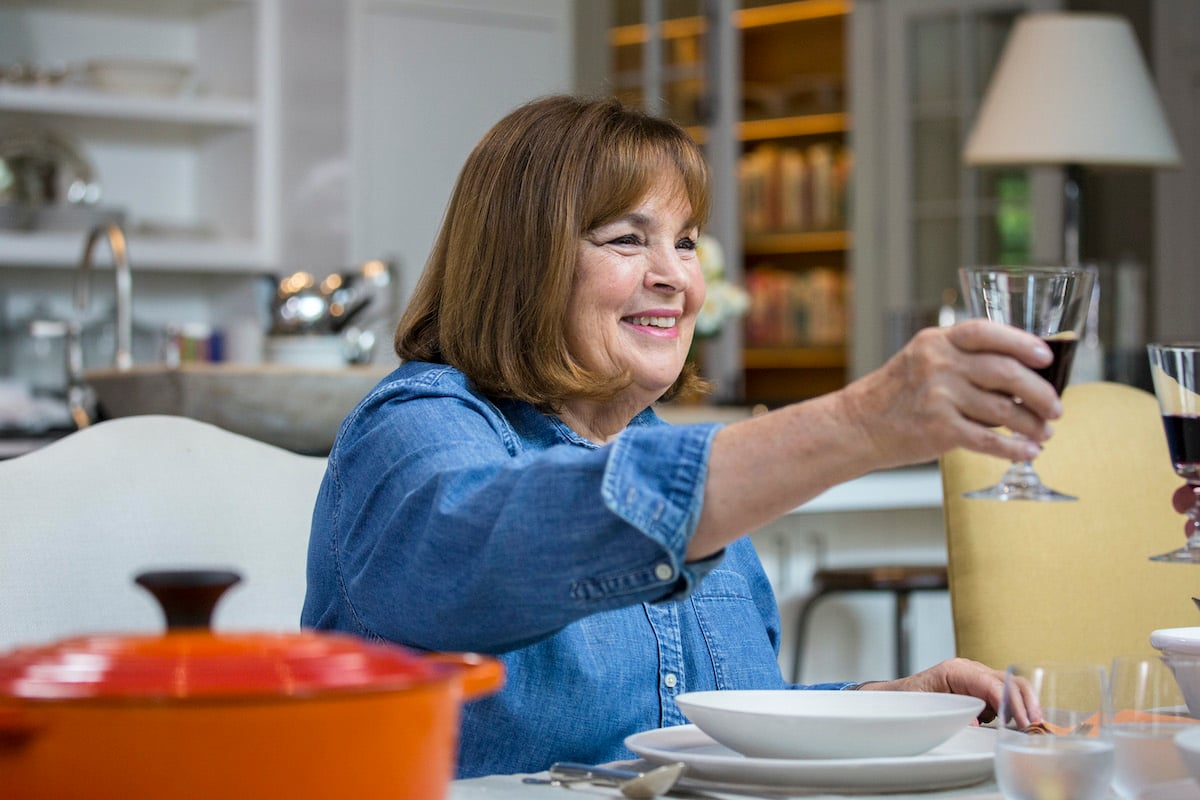 Ina Garten explained the origin of this beautiful dessert
In a post for the Today show, Garten explained the origin of her chocolate pecan meringue torte recipe.
"When my late friend Anna Pump came to the United States from Germany, she started a cooking school in New Jersey, where she lived," she explained. "This is one of the recipes she taught her students."
"It's two disks of crisp and soft meringue, layered with a creamy chocolate pecan filling," Garten added. "Your guests will be very impressed that you served such a professional-looking dessert!"
How to make Ina Garten's chocolate pecan meringue torte recipe
Garten's chocolate pecan meringue torte recipe isn't difficult but does take some time to make. Garten begins by making the filling: melting chocolate, heavy cream, espresso, coffee liqueur, and vanilla over a double boiler. She also creates a custard with eggs, sugar, and cornstarch set over a pan of simmering water. After both mixtures have cooled, she whisks them together, then adds butter and ground pecans.
She makes the meringues by whisking together egg whites, cream of tartar, salt, sugar, and vanilla extract, beating the ingredients on high speed for 2 minutes. Then she places the meringue mixture on parchment paper and spreads it to the size of an 8-inch circle she's drawn on the paper.
Garten bakes the meringues in a 250 degree Fahrenheit oven for an hour, then turns the heat off, leaving the meringues in the oven for another two hours.
Once they've cooled completely, Garten pours the filling on the top of one of the meringues, adds the second meringue, and tops it with whipped cream and chocolate shavings.
Garten recommends putting a bar of chocolate in the microwave for 15 seconds, then uses a vegetable peeler to make chocolate curls.
You can find the full recipe on the Food Network website.
RELATED: Ina Garten's Brownies Recipe Uses This 'Magic' Ingredient She Says Enhances the Chocolate Flavor
Ina Garten offers her easy tricks for the perfect meringue
On the Barefoot Contessa website, Garten answered fan questions about perfecting meringue.
"I have a question about making meringue," one person commented. "Every time I prepare meringue to top my pies or pudding, within a few hours it starts to pull away from the sides and eventually deflates. Is this normal or am I doing something wrong?"
Garten assured, "That's normal! That's exactly what meringue does, so it's best served right after you make it."
Another fan wrote, "My question is regarding meringue for a Pavlova dessert. Mine have a nice texture and taste, but the color is more beige than white. My oven is clean, and I have checked the baking temps with additional thermometers. Help!"
Garten provided some valuable information that ensures meringues come out perfect. "The problem is either that the temperature was too high or the meringue was in the oven too long," she wrote. "In my experience, the trick with meringues is to keep an eye on them — unfortunately, they can go from perfectly baked to overdone very quickly!"