Ina Garten's Trick for Seasoning Pork the 'Barefoot Contessa' Way
Ina Garten can make just about any meal delicious. Her specialty is showing home cooks how to create simple meals that taste great. One helpful tip she shared with her fans is how to season pork the right way so that it bursts with flavor. Here is the Barefoot Contessa star's secret to a delightful pork dinner.
Ina Garten says cooking for Jeffrey 'created' her career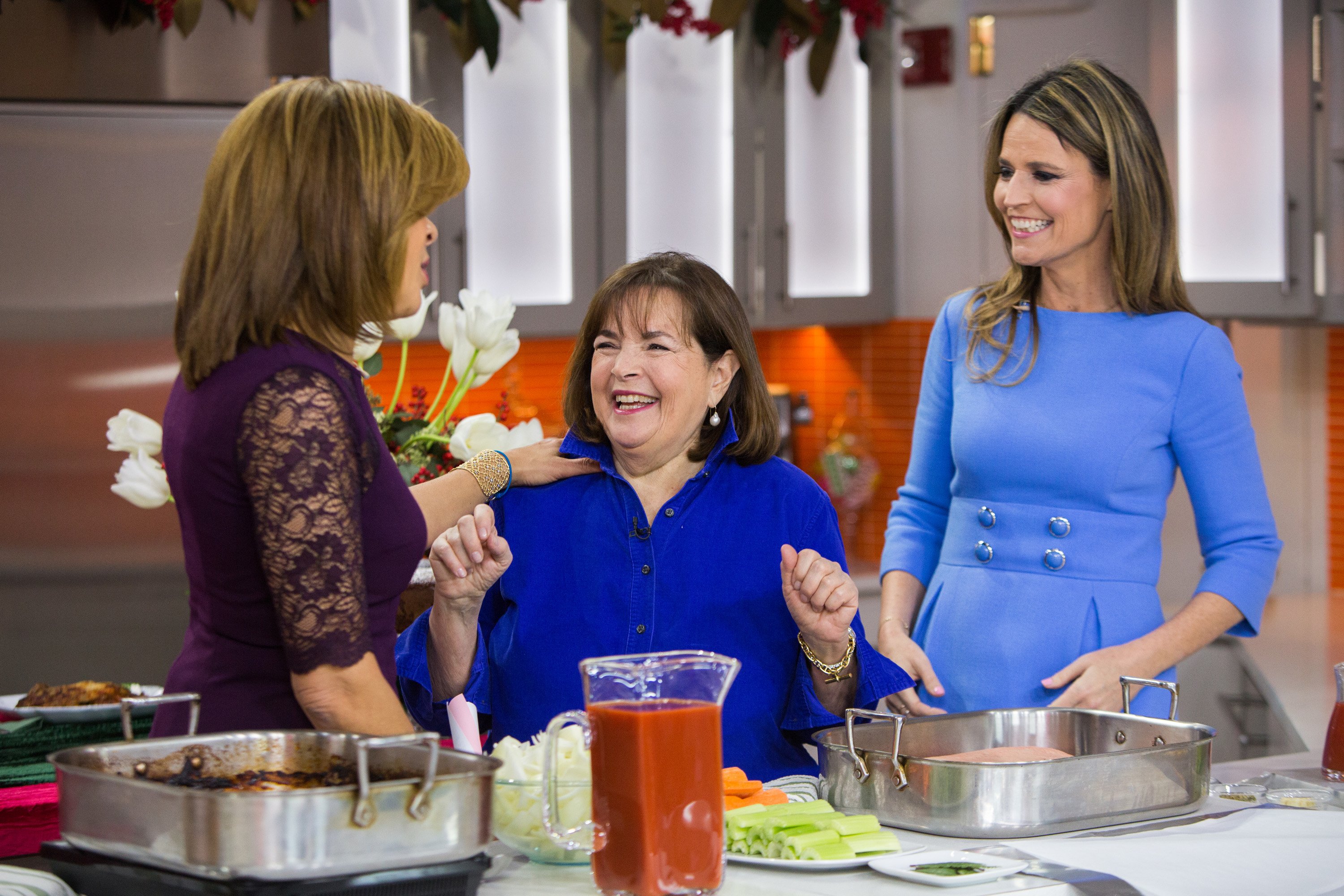 During a 2016 interview with the Today show, Garten praised her husband, Jefferey. At the time, she had just released her cookbook, Cooking for Jeffrey. Garten says Jeffrey appreciates her cooking, and that's what makes her want to cook even more.
"Cooking for [Jeffrey] is what created my career," Garten tells Kathie Lee Gifford and Hoda Kotb. "I cook for him, and he just loves it. And it really encourages me to do it more. So, I think it's really important in every group somebody cooks, and somebody really appreciates it. Who wants to cook for somebody they don't love and who doesn't love [their food?] So, it's a really important thing," says Garten.
Ina Garten's trick for seasoning pork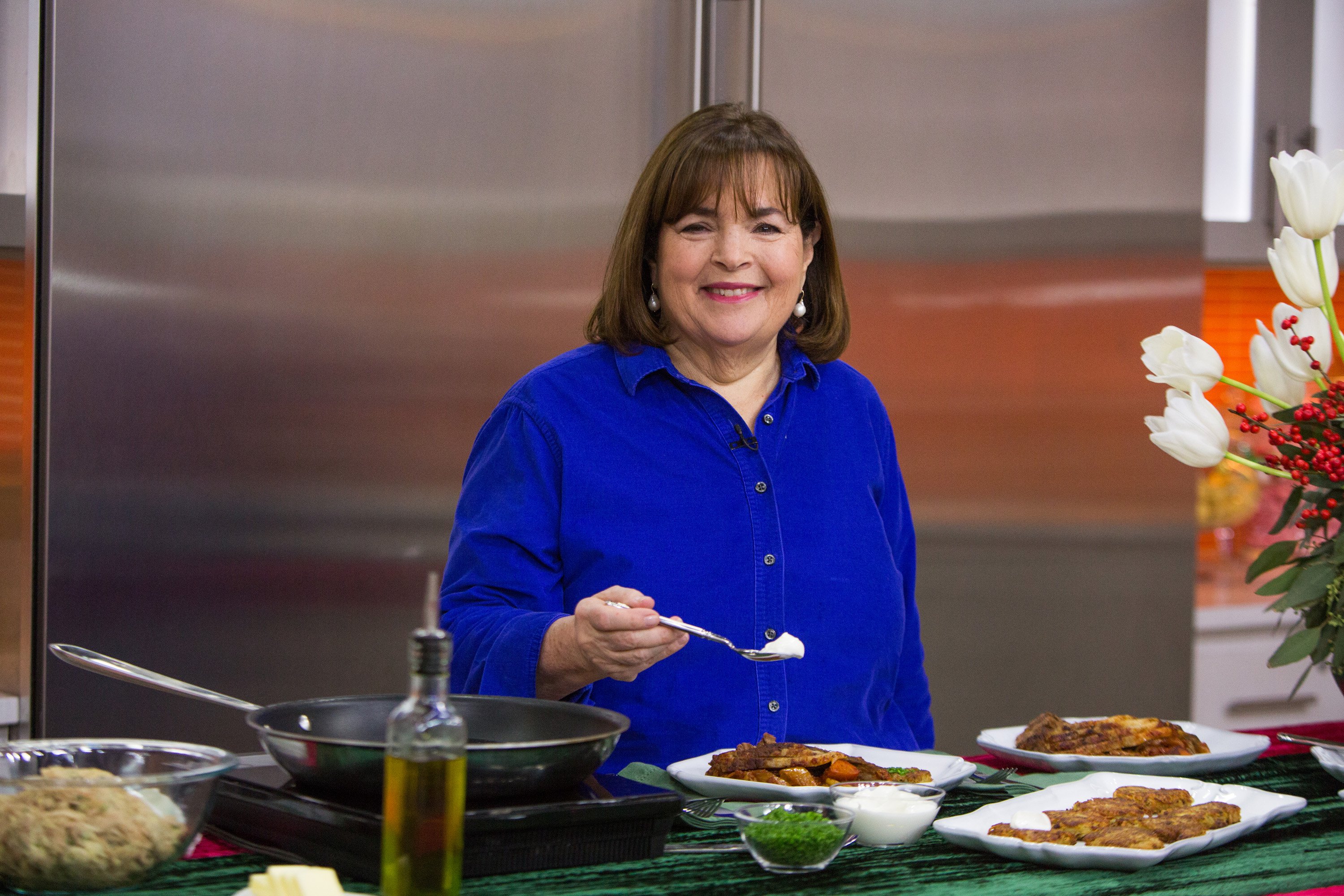 Garten chose to make pork tenderloin with roasted plum chutney for her Today show cooking demonstration. The ingredients for the plum chutney recipe include olive oil, shallots, red plums, Granny Smith apples, dark brown sugar, and orange juice.
The Barefoot Contessa star says pork tends to be bland, so she takes extra care to season it just right. How does Garten make sure her pork is tender and flavorful? The chef says she gets the best flavor out of her pork by marinating it in a freezer bag.
First, Garten adds a bottle of hard apple cider to maple syrup. She then adds three tablespoons of salt in addition to a mixture of spices (peppercorn, coriander seed, fennel seed, and cinnamon). Once all the ingredients are stirred together, Garten pours the mixture into a large freezer bag containing the pork. She tops off the mixture with rosemary and ginger. Garten makes sure to get all the air out of the freezer bag before sealing it tightly. She marinates the pork for 24 hours.
Ina Garten's favorite meals to make for Jeffrey
In Cooking for Jeffrey, Garten shared the recipes her husband loves most. Among his favorites are roast chicken, parmesan chicken, Indonesian ginger chicken, and mustard-roasted chicken. After getting married, Garten purchased a copy of The New York Times Cookbook by Craig Claiborne. She says she used the book until it was so worn that the book was coming apart.
During a promotional video for the book, Garten says she learned how to cook by cooking for her husband. Jeffrey says people come up to him a lot and say they're Garten's biggest fan, but he says that can't be true because he's her No. 1 fan. Garten jokes that Jefferey is the "best advertisement" for her food.
Follow Sheiresa Ngo on Twitter.