Ina Garten Turns to 1 of Her Favorite Ingredients for a Super Simple Christmas Eve Lunch
Ina Garten is an expert when it comes to holiday entertaining. But that does not mean that things have to be complicated. The 'Barefoot Contessa' star turns to one of her favorite ingredients for a super simple Christmas Eve lunch that can feed a crowd – making it a perfect meal ahead of the big day.
ARTICLE HIGHLIGHTS
Ina Garten loves to cook with "good" ingredients.
The Barefoot Contessa star turns to one of her favorite "good" ingredients for a super simple Christmas Eve lunch.
Garten also has the perfect cocktail and a kicked-up hot cocoa idea perfect for the holidays.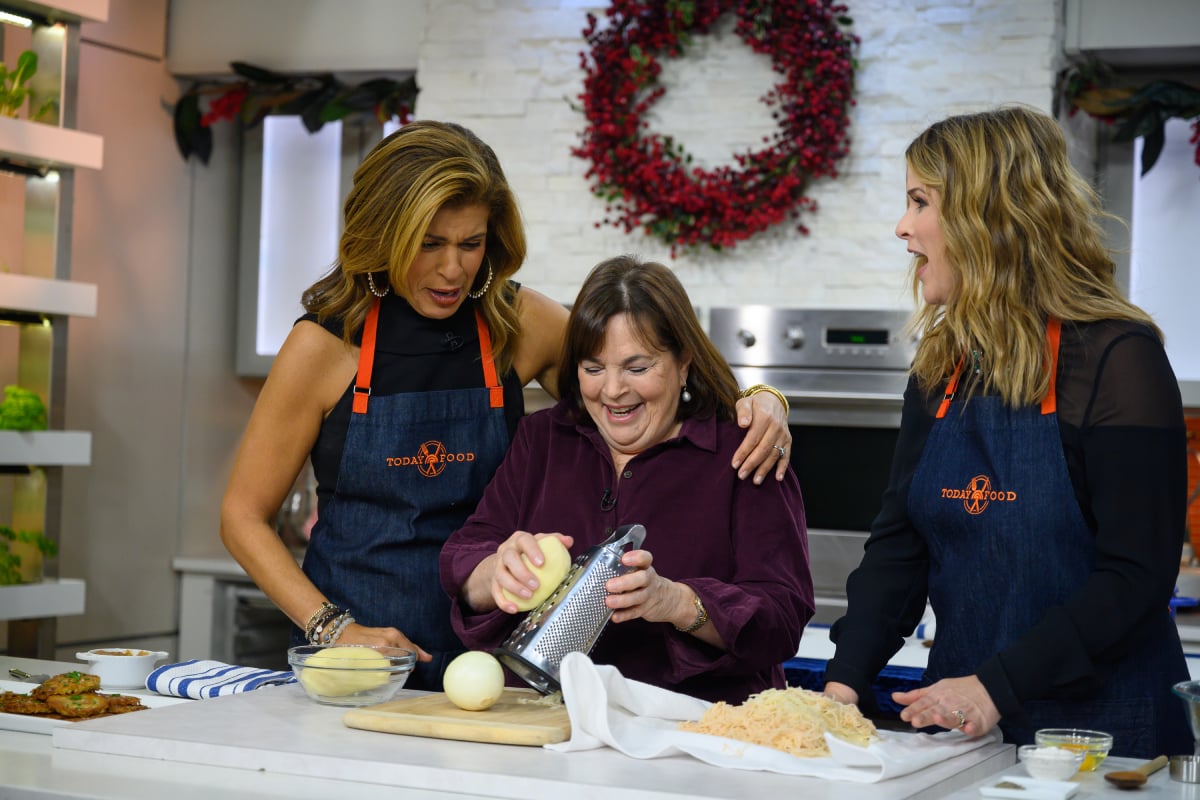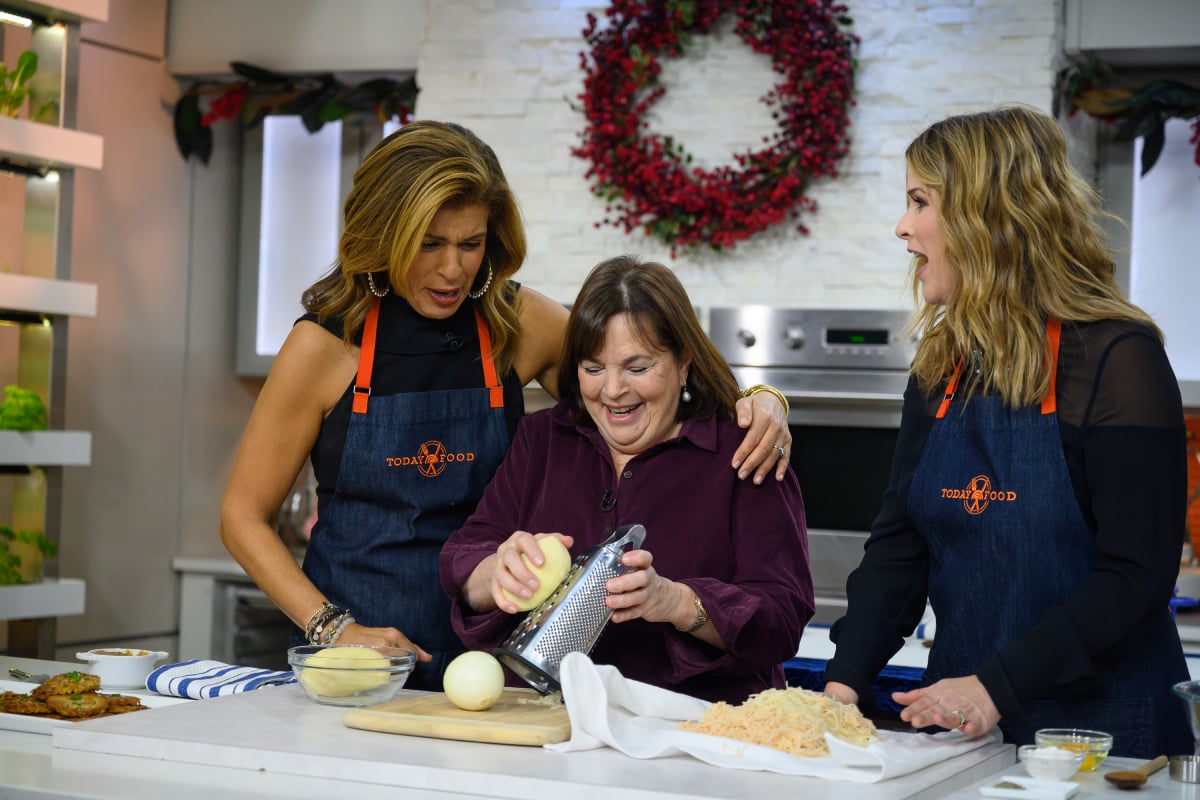 Ina Garten is an expert when it comes to entertaining during the holidays. Her Christmas Day menu features a Roast Filet of Beef with Gorgonzola Sauce, a side of Roasted Cherry Tomatoes, and Parmesan Smashed Potatoes. Before the big day, the Barefoot Contessa hosts a Christmas Eve lunch with a simple dish that can feed a crowd. And it features one of her favorite ingredients.
Ina Garten loves 'good' ingredients
Garten is known for her love of "good" ingredients, and sometimes she tells her viewers that "store-bought is fine."
While talking with the Food Network about the store-bought ingredients she loves, Garten admitted that she's obsessed with white truffle butter. Which is butter infused with white truffles.
The Barefoot Contessa says she adores white truffle butter because it can elevate the simplest dish. She includes the ingredient in a number of recipes, so she makes sure to have plenty on hand in her kitchen.
Garten confessed that she loves white truffle butter so much, her freezer is always stocked full of the ingredient.
"It really turns up the volume on everything from simple scrambled eggs to elegant fettuccine," Garten says. "I order like six of these and keep them in the freezer."
'The Barefoot Contessa' says that not all White Truffle Butter is the same
Garten has two very specific brands of white truffle butter that she uses, and she buys them from two very specific places. Garten told House Beautiful that she orders her white truffle butter online at dartagnan.com and urbanitrufflesonline.com.
The D'Artagnan option comes in a three-ounce tub for $9.99 or a one-pound log for $29.99. The pricier option comes for Urbani Truffles — the largest distributor of fresh truffles in the world — and it's definitely a splurge. They are 100 percent Italian white truffles, and the three-ounce tub will cost you $44.49.
Ina Garten turns White Truffle Butter into a super simple Christmas Eve lunch
For a super simple Christmas Eve lunch, Garten turns her favorite ingredient into one of her favorite dishes — Fettuccine with White Truffle Butter and Mushrooms. The Food Network star says this is the perfect Christmas Eve lunch. Because she can make huge batches of it in just half an hour.
After cooking and draining the pasta, Garten adds the fresh fettuccine into a rich, creamy sauce made with white truffle butter. Along with unsalted butter, good olive oil, cremini mushrooms, fresh chives, and Parmesan.
Peppermint Hot Chocolate is served with cookies and candies
When it comes to holiday sweet treats, Garten has a number of pie, cake, and cookie recipes. However, the Barefoot Contessa prefers an assortment of Berkshires-bought holiday cookies and candies. Some of her favorites include gingerbread molasses and oatmeal pecan cookies from Mountain Bakery. She also loves caramel turtles and coconut snowballs from Robin's Candy Shop.
Garten's homemade contribution to her holiday sweet treat tradition is her Peppermint Hot Chocolate. She adds a dash of espresso powder to her mixture to bring out the chocolate flavor and serves it with peppermint candy sticks or whole candy canes.
"Make this for the people around you and I promise everything will feel a little warmer and more cheerful," Garten wrote on Instagram.
Ina Garten has a holiday cocktail recipe
During an episode of The Barefoot Contessa: Modern Comfort Food titled "A Barefoot Holiday," Garten shared her holiday cocktail recipe for a drink she called a Tegroni.  This creative drink is described as "part tequila, part Negroni."
The cocktail is made with equal parts tequila, sweet Cinzano, and Campari. It's garnished with grapefruit peels and served on the rocks.
The Barefoot Contessa: Modern Comfort Food airs Sundays on the Food Network.