Ina Garten's Updated Grilled Cheese Sandwich Includes 1 Unexpected Ingredient
Ina Garten loves to put a new twist on classic comfort food. Her easy updated grilled cheese sandwich takes a standard sandwich and elevates it with just one surprising ingredient. Find out how the Barefoot Contessa star adds something small to make a basic grilled cheese more modern.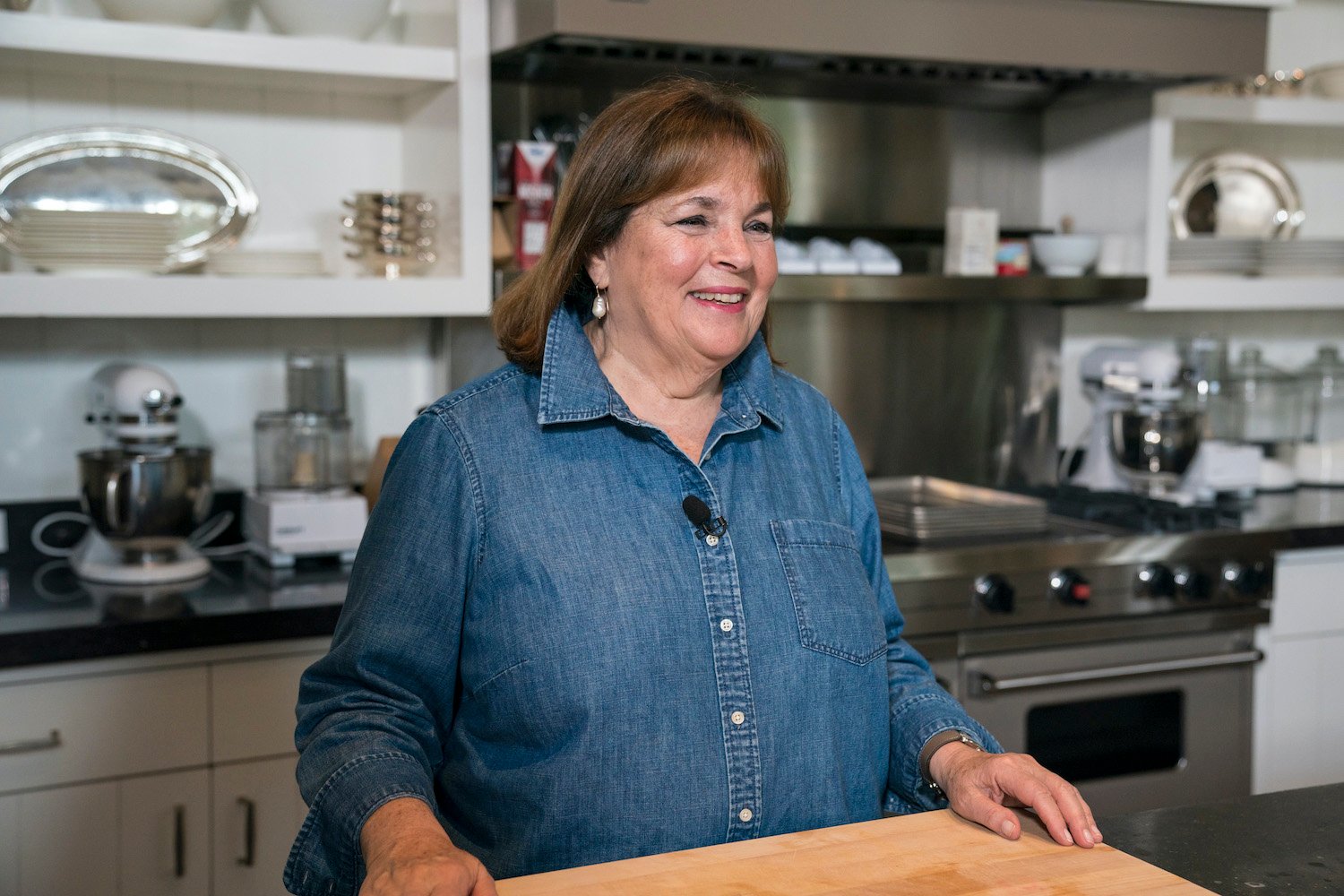 Ina Garten's cheddar and chutney grilled cheese brings a new flavor to an old classic
If you think grilled cheese sandwiches are just cheese and bread, Garten has a new twist that gives the typical grilled sandwich a delicious upgrade. With the addition of just one simple ingredient, the Barefoot Contessa star brings a new flavor to the favorite sandwich.
Garten shared her recipe during a 2020 Today show cooking segment and revealed the unique ingredient she adds plus a tip for perfectly grilled sandwiches every time.
"Your grilled cheeses are not your every day average grilled cheese," Hoda Kotb remarked. "So what do you do that's special?"
Garten started by recommending bakery white bread for the recipe, noting, "You have to start with good bread."
"And then I put chutney on — any kind of chutney," she explained. "Mango chutney or any kind of spicy chutney. And then just pile it high with grated cheddar. And I like really very aged cheddar. And then put it in the grill."
Ina Garten uses melted butter on her grilled cheese sandwiches
During the interview, Today show host Savannah Guthrie asked, "Do you put butter on the outside of the bread? Because I try to do that but then sometimes it gets a little burnt."
Garten had just the tip to avoid burning. "I melt it first and I brush it on so it's even," she explained.
After brushing one side of the bread with melted butter, she turned it over and spread on the chutney. She piled on the cheddar, placed another slice of bread on top, and brushed it with butter.
In her cookbook Modern Comfort Food, Garten shared another easy tip for the best recipe results. "Grate the cheddar in large shreds on a box grater, as you would grate carrots. For a large amount, you can use the carrot grater blade of your food processor," she wrote.
"If you don't have a panini press, you can make these in a sauté pan with a small skillet on top," Garten added.
You can find the full recipe on the Today show website.
RELATED: Ina Garten Said She Once Worried 'This Is the Stupidest Thing I've Ever Done,' but Her Husband Jeffrey Had the Perfect Advice
Ina Garten explains what modern comfort food means to her
During the Today show interview, Carson Daly asked Garten what modern comfort food is and the Barefoot Contessa star explained what it means to her.
"Well modern can be anything," she answered. "It can be something that's a little different — like chutney in a grilled cheese sandwich — or it can be something like the tomato soup that I make has a little saffron in it so it has a little more heat."
"Nothing boring about this comfort food," Garten continued. "Or pasta carbonara, which tends to be very rich and I added spring green vegetables to it."
"Or an ultimate beef stew — instead of kind of stringy meat that's kind of dry, it's got short ribs, bottle of red wine, a little cognac," she added. "It's got great flavor."