Ina Garten Uses 1 Kitchen Appliance to Make Life Easier
Ina Garten's all about easy entertaining. Her Barefoot Contessa recipes are simple. The Food Network star also uses the freezer to make life easier. Try out Garten's freezer tips for How easy is that? moments.
Ina Garten's freezer is stocked with chunks of bread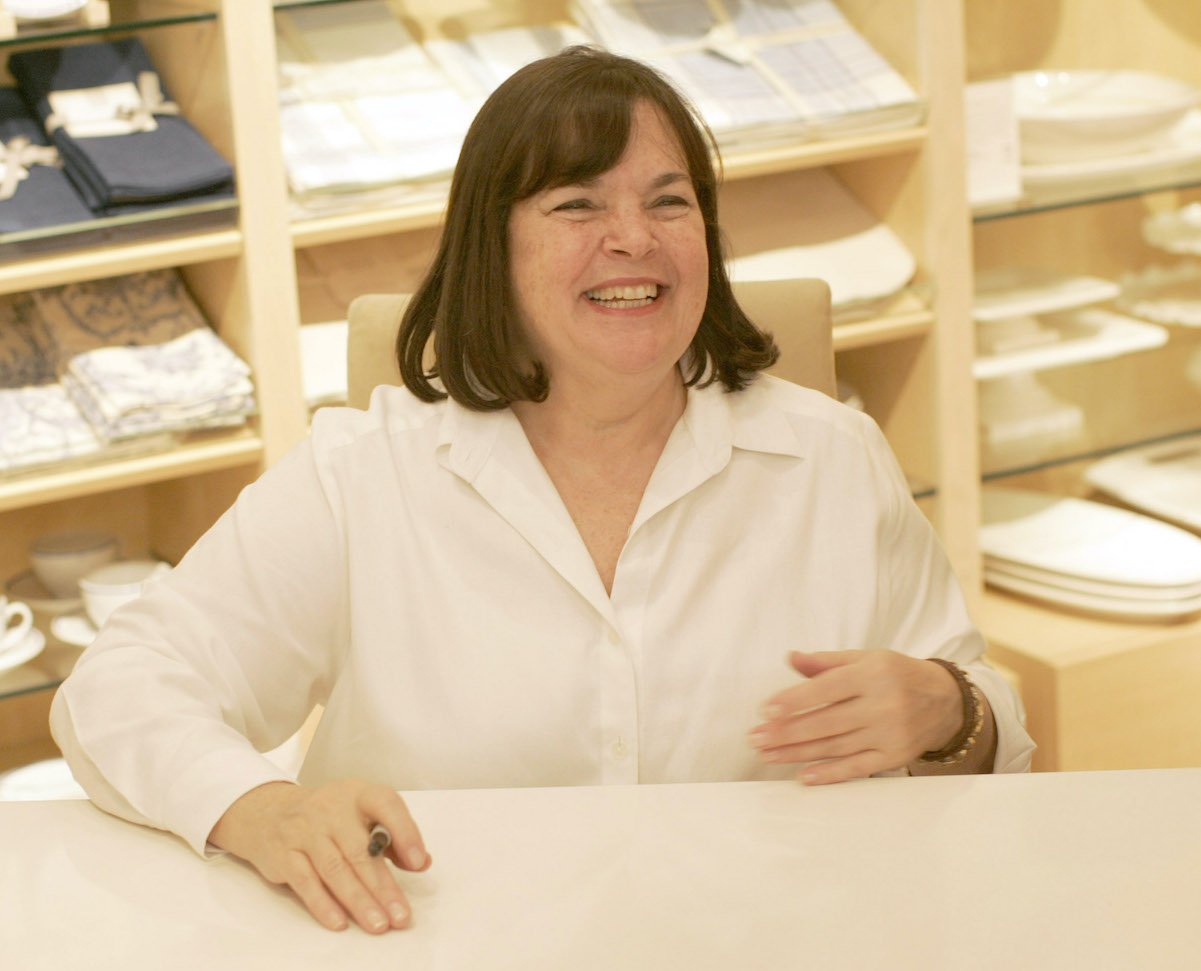 RELATED: Barefoot Contessa: Ina Garten's Easy Trick to Perfect Pasta Salad
Forget throwing away a loaf of bread because it didn't get eaten fast enough. Do what Garten does and freeze it. But don't just pop it in a freezer bag. The best-selling cookbook author has a method of putting bread in the freezer. According to Food and Wine, Garten shared her secret for freezing bread at a 2019 event in New York City. 
Here's how she does it. The 73-year-old freezes bread in chunks. That way, the flavor and structure remain intact when defrosted. Garten cuts a loaf of bread into big chunks before wrapping it and putting it in the freezer. Why chunks of bread? Because slices would get too icy in the freezer.
What about a whole loaf? The entire thing may not get eaten meaning it'd have to go back in the freezer. Plus, it's easier to find room in the freezer for smaller chunks of bread as opposed to a whole loaf. As for the defrosting process, Garten advises defrosting bread in the fridge overnight.
Ina Garten's freezer is filled with homemade chicken stock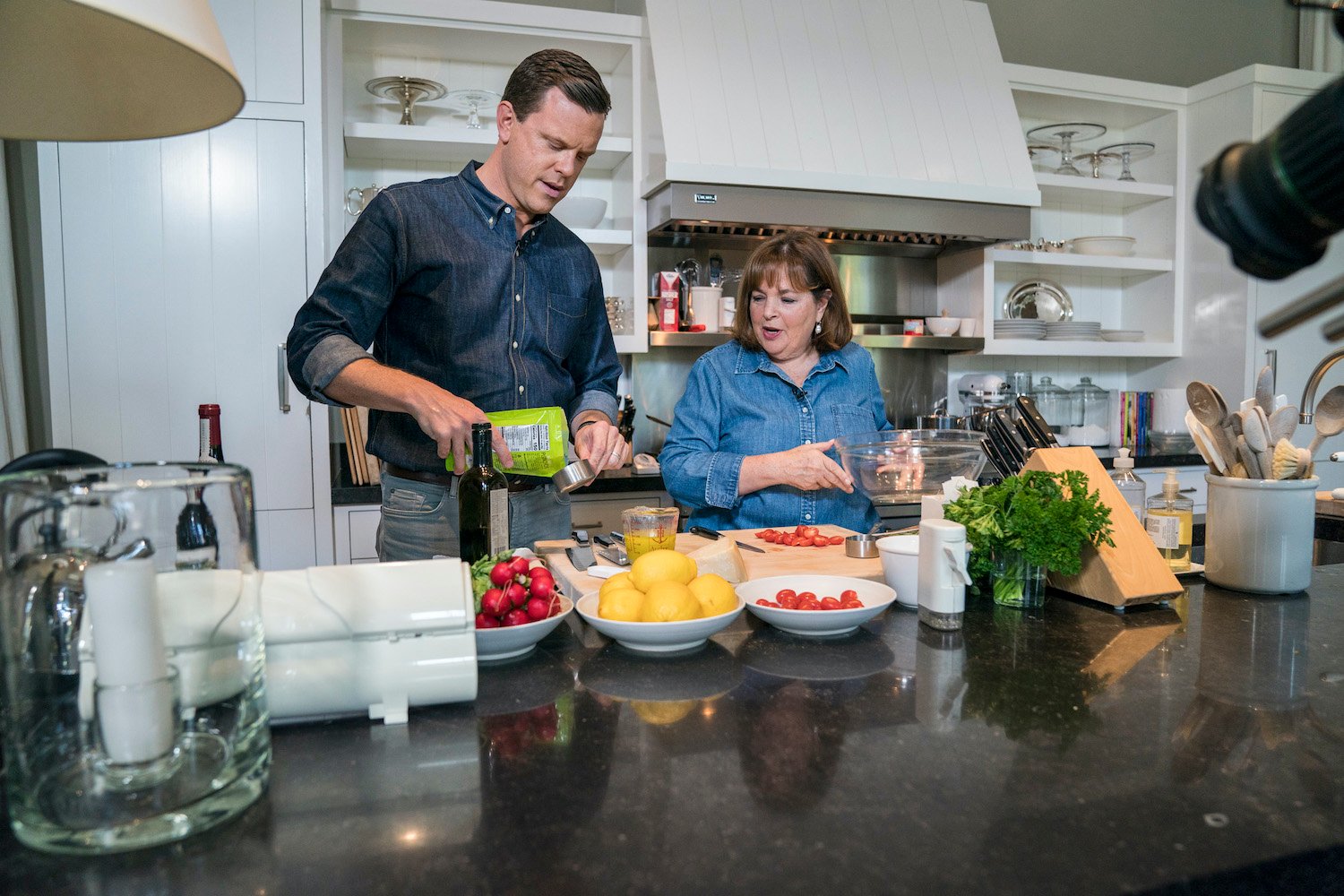 RELATED: Ina Garten's 'All-Time Favorite Soup for Dinner' Is Just as Delicious 'the Next Day'
One essential ingredient to all sorts of recipes she always has in the freezer? Chicken stock. The Barefoot Contessa host uses it in a variety of dishes. If Garten already has some in the freezer, it saves her from having to make a batch. As she told TODAY in April 2019, she likes homemade over store-bought.
"I really prefer homemade chicken stock," she said before adding, "But if you absolutely have to [buy it], just make sure it doesn't have a lot of salt in it."
Want to really follow Garten's advice? After making homemade chicken stock, store it in the freezer just like she does. As the cookbook author once shared on her official Barefoot Contessa website, she freezes homemade chicken stock (and soup) in plastic containers from Cassandra's Kitchen. 
Ina Garten's freezer has dinner party essentials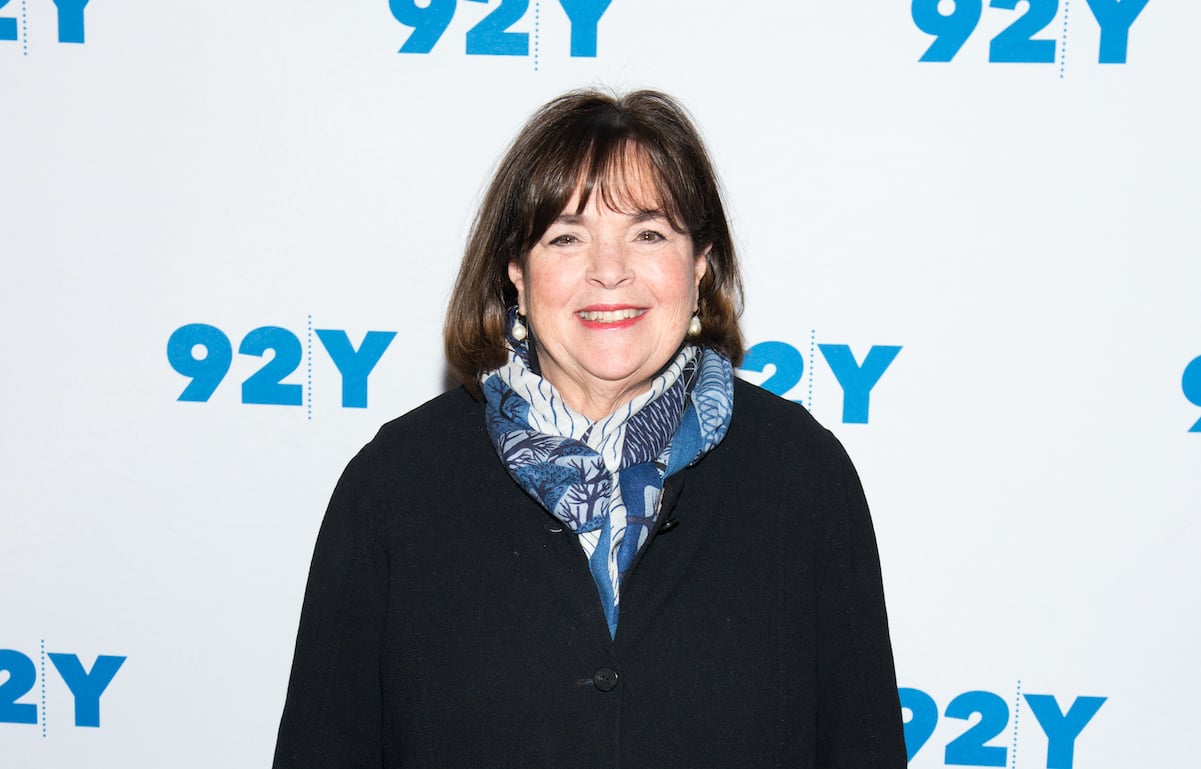 RELATED: Ina Garten Will Probably Never Stop Writing Cookbooks: 'It's in My DNA'
Garten knows a thing or two — or 20 — about hosting a dinner party. With decades of experience, she makes it look downright effortless on Barefoot Contessa. One of Garten's tricks is to keep her freezer stocked with dinner party essentials.
The Barefoot Contessa's freezer always has alcohol — typically vodka or champagne — so she can mix up a batch of cocktails at a moment's notice. Also in the freezer is another dinner party essential: ice cream. Garten's a fan of Häagen-Dazs, particularly their vanilla flavor. She can add generous scoops to one of her Barefoot Contessa desserts or melt it in the microwave to make a quick crème anglaise. 
From bread and chicken stock to champagne and ice cream, Garten's freezer tips make life (and entertaining) easier.