Ina Garten Uses This Simple Hack in Many of Her Barefoot Contessa Recipes: 1 Ingredient Makes a Big Impact
Ina Garten has a cooking trick or two up her sleeve and many of her tips in the kitchen are super simple to implement. There's one hack that she uses in many of her Barefoot Contessa recipes that adds just a small bit of one ingredient to make a big difference.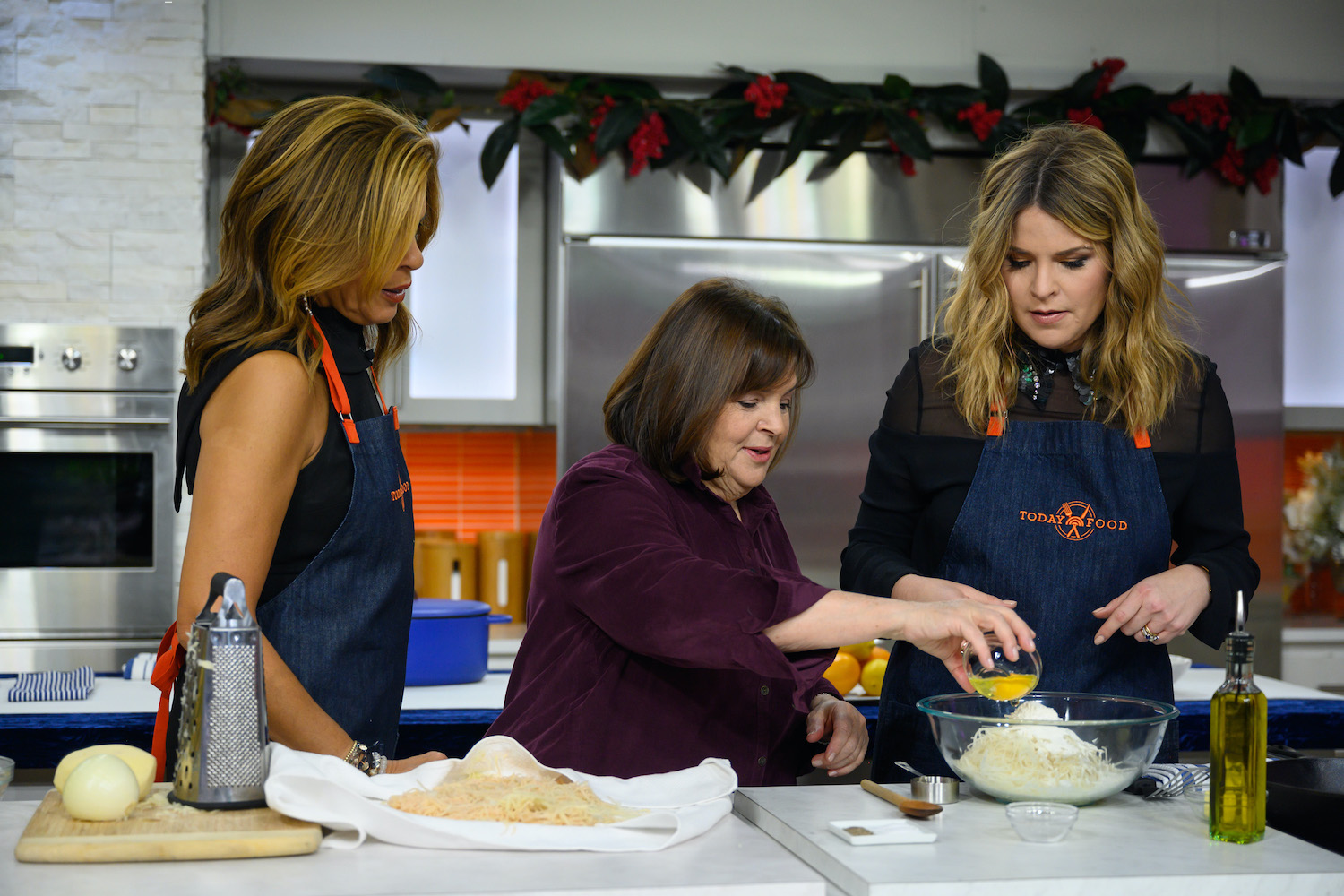 Ina Garten uses the same cooking hack in some of her recipes
Garten has a genius fix for keeping certain ingredients from sinking to the bottom of batter or dough — just a bit of flour helps.
In her biscuit recipe, she uses the trick with cheese, "so it doesn't clump in the biscuits."
For the Barefoot Contessa brownie recipe, Garten tosses a bit of flour with the chocolate chips and walnuts before mixing them in. "I'm just going to add some flour to it so they don't sink to the bottom of the batter," she explained while demonstrating the recipe on her show.
In the Barefoot Contessa's chocolate pecan scone recipe, she explains how adding flour helps with the add-ins. "To make sure they get well distributed, I'm going to put in three tablespoons of flour," she shared on her show. "Just coats them a little bit and it makes sure they get distributed in the dough."
Ina Garten leans on store-bought ingredients in her pantry
Garten doesn't shy away from store-bought ingredients and says she always keeps boxed pasta and sauce in her pantry to pull together dinner without too much time or effort.
During a September 2020 interview with Food & Wine, the Barefoot Contessa shared her go-to pantry item when she has to make a meal on the fly.
"Because you have to make dinner every night, and you can't always go shopping," Garten said about having pasta and sauce at the ready. "I like to keep shopping to a minimum, so if I have a lot of pasta sauces and pastas, I can always make dinner."
In a 2018 interview with Bon Appetit, the famous cook shared her favorite sauce. "I think you can spend the entire day making good marinara sauce, or you can buy Rao's Marinara sauce, which I think is just fantastic. It's great for lasagna. It's great for pasta. It's great for putting together a really fast dinner."
Ina Garten has a secret for flaky biscuits and it's all about temperature
Garten's buttermilk cheddar biscuits recipe guarantees a light and flaky result if you use her secret for perfect biscuits: very cold ingredients.
She explained why during an episode of Barefoot Contessa. "The key to making good biscuits is really cold ingredients — butter, eggs, milk," she said.
Garten shared the reason why the ingredient temperature is critical. "It's incredibly important to have really cold ingredients when you're making biscuits because when the heat of the oven hits the biscuits, it hits the butter and the steam causes them to puff up so they're really light and flaky," the cook noted.
She added, "Some people actually even also freeze the flour, but I think that's a little extreme."