Ina Garten's 10 Best Recipes From the Original 'Barefoot Contessa' Cookbook
ARTICLE HIGHLIGHTS
Ina Garten's Pan-Fried Onion Dip and Lamb Sausage in Puff Pastry are Barefoot Contessa staples.
Blow guests away with Lemon Capellini with Caviar or Lobster Pot Pie.
Satisfy your sweet tooth with Coconut Cupcakes or Pecan Squares.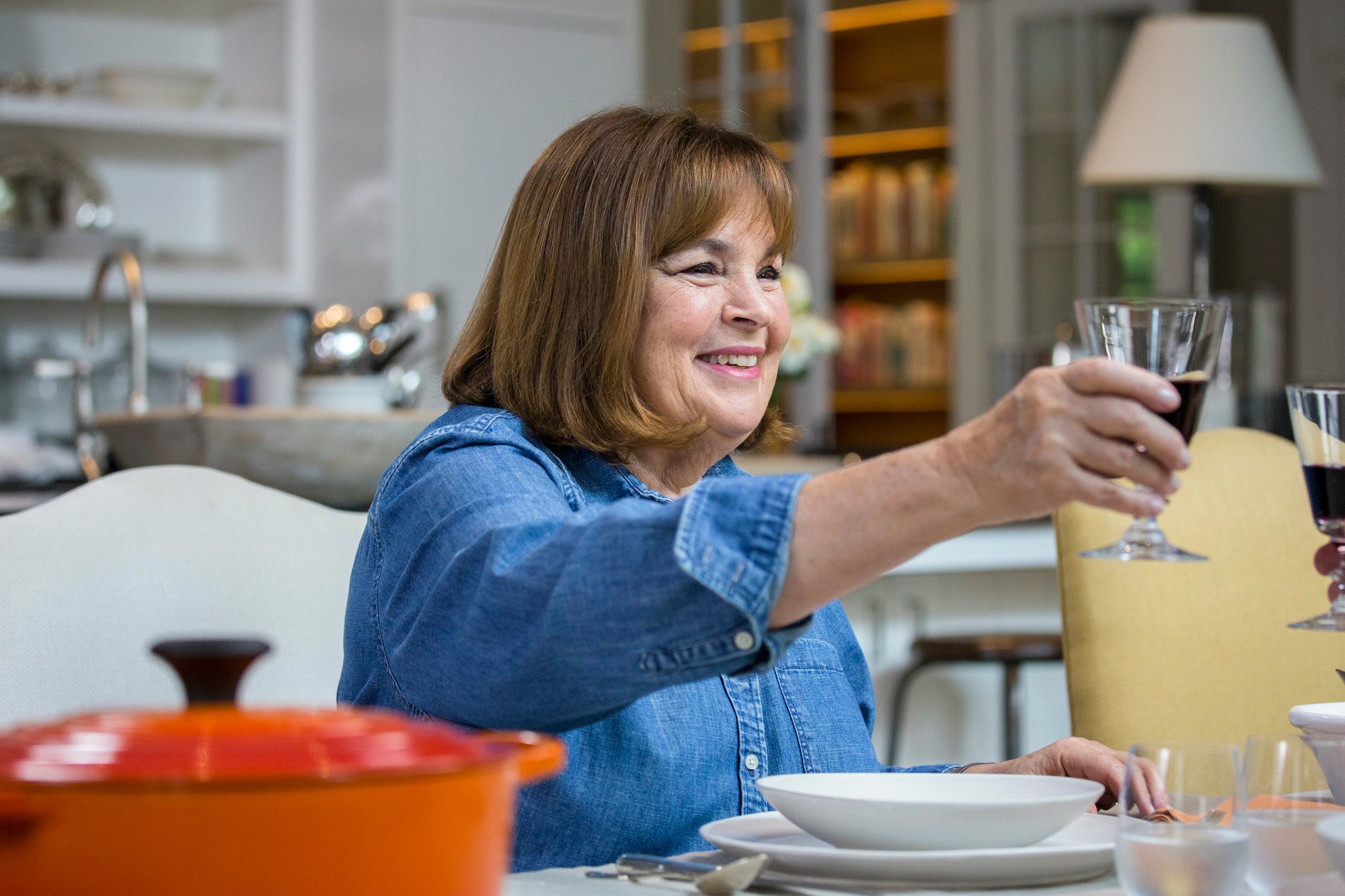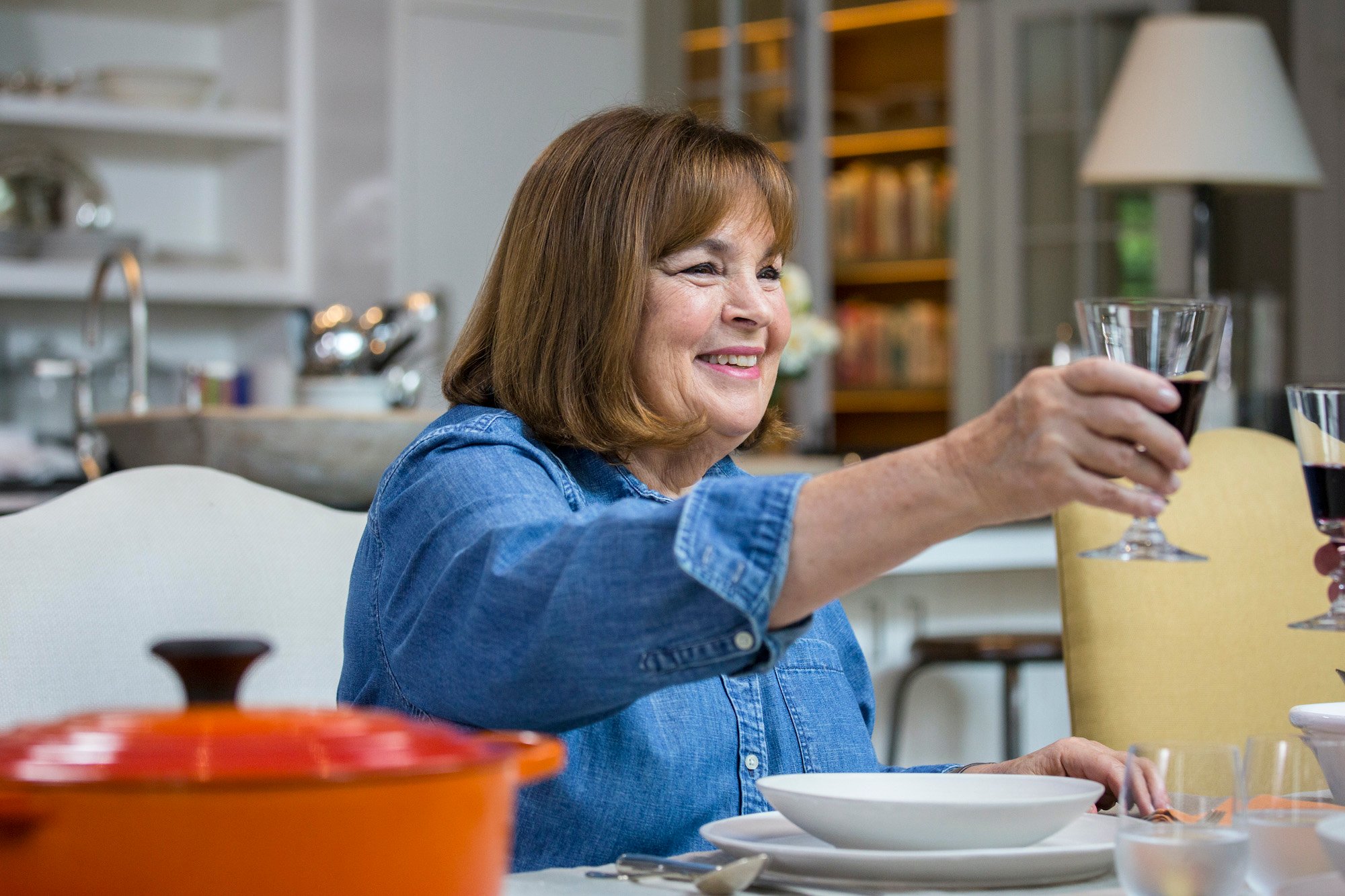 Ina Garten's first cookbook The Barefoot Contessa hit store shelves way back in 1999. It featured dozens of recipes with familiar ingredients and hundreds of ideas for creating wonderful parties. If you want to "entertain with style, simplicity, and a relaxed sense of fun" while serving delicious food, Garten's book will explain exactly how to do it.
Here are the Food Network star's 10 best recipes from her original The Barefoot Contessa cookbook.
10. Ina Garten's easy appetizer gets five-star reviews
Garten's Lamb Sausage in Puff Pastry is an easy appetizer that yields 6 to 8 servings, and all you need is four ingredients. The Barefoot Contessa's recipe calls for a pound of fresh lamb sausage (half-inch thick, in a coil), a box of Pepperidge Farm frozen puff pastry that's been defrosted overnight in the fridge, two tablespoons of dijon mustard, and one egg beaten with water or milk for the egg wash.
9. Pan-Fried Onion Dip can be served with chips or crackers
Another delicious appetizer idea is Garten's Pan-Fried Onion Dip that can be served with chips or crackers. The ingredient list for this dish is simply yellow onions, unsalted butter, oil, cayenne pepper, kosher salt, black pepper, cream cheese, sour cream, and good mayonnaise.
8. Lentil Vegetable Soup is a hearty dish for a cold evening
The Barefoot Contessa's Lentil Vegetable Soup is a yummy second course that takes just 20 minutes to prep, but it does take a lot of chopping. This hearty soup is perfect for a cold evening, and there's no need to change up the recipe because it can't get any better. When you follow Garten's directions to the letter, the results are phenomenal.
RELATED: 10 Ina Garten Soup Recipes Perfect for Fall
7. Lemon Capellini with Caviar can be a starter or a main dish
An easy five-star option for either a starter or main course is Garten's Lemon Capellini with Caviar. This simple dish features capellini, unsalted butter, lemon juice and zest, kosher salt, ground white pepper, and very good black caviar.
If you don't have access to "very good black caviar" or can't fit it into the budget, Garten's Lemon Capellini is still fantastic without it.
6. Ina Garten's Perfect Roast Chicken
The Barefoot Contessa's Perfect Roast Chicken is fantastic for beginners in the kitchen, but the delicious flavors will have your guests thinking you're a pro. The simple recipe says to generously season a 5 to 6-pound roasting chicken with kosher salt and black pepper.
Stuff the cavity with thyme, lemon, and garlic. Brush the outside of the chicken with butter, sprinkle again with salt and pepper, and scatter Spanish onion slices around the bird. The gravy is made with drippings, chicken stock, and flour.
5. Making 'The Barefoot Contessa's' Lobster Pot Pie takes some kitchen skills
If you're feeling a bit ambitious, you can wow your dinner party guests with Garten's Lobster Pot Pie. The list of ingredients is long, and you'll need a few kitchen tools and gadgets. Like a food processor with a metal blade, oven-proof glass or ceramic baking dishes, and a large sauté pan.
RELATED: 10 Ina Garten Recipes Perfect For Fall
4. Potato-Fennel Gratin is a creamy, cheesy side dish
We didn't forget the side dishes, and neither did Garten. Her Potato-Fennel Gratin is deliciously creamy and cheesy, and the recipe is super easy. All you need is fennel bulbs, yellow onion, good olive oil, unsalted butter, russet potatoes, heavy cream, Gruyère cheese, and salt & pepper.
3. Spinach Pie is the perfect vegetarian main dish
If you're looking for the perfect vegetarian dish to serve at your next dinner party, Garten's got you covered. Her recipe for Spinach Pie takes just 20 minutes of prep, and is quick to assemble. But the best part is that the flavor is incredible.
2. Coconut Cupcakes for dessert
Every good dinner party needs a yummy dessert. And for the coconut lovers of the world, Garten's Coconut Cupcakes will not disappoint. The shredded coconut kicks the flavor of this basic cupcake recipe up a notch, and the homemade cream cheese icing is the perfect compliment.
RELATED: 10 Ina Garten Main Dish Recipes Perfect For Fall
1. Ina Garten's Pecan Squares should be a Thanksgiving staple
We saved Garten's best dessert from The Barefoot Contessa cookbook for last — Pecan Squares. This delicious dish should be a Thanksgiving staple in every household because it is the perfect holiday treat. If you want to go "over the top," dip half of each square in warm chocolate.
The Barefoot Contessa airs Sundays on The Food Network.