Ina Garten's 12 Best Recipes From 'Modern Comfort Food'
'Barefoot Contessa' star Ina Garten's latest cookbook 'Modern Comfort Food' has so many delicious recipes it was hard to pick the 12 best – but here are our choices.
Ina Garten's cookbook Modern Comfort Food is the perfect go-to for a hot dish on a cold winter night. But she included plenty of springtime recipes that feature fresh fish, veggies, and fruit. There are also yummy desserts, and a few pasta and bread surprises. Here are our picks for the 12 best recipes from Garten's Modern Comfort Food.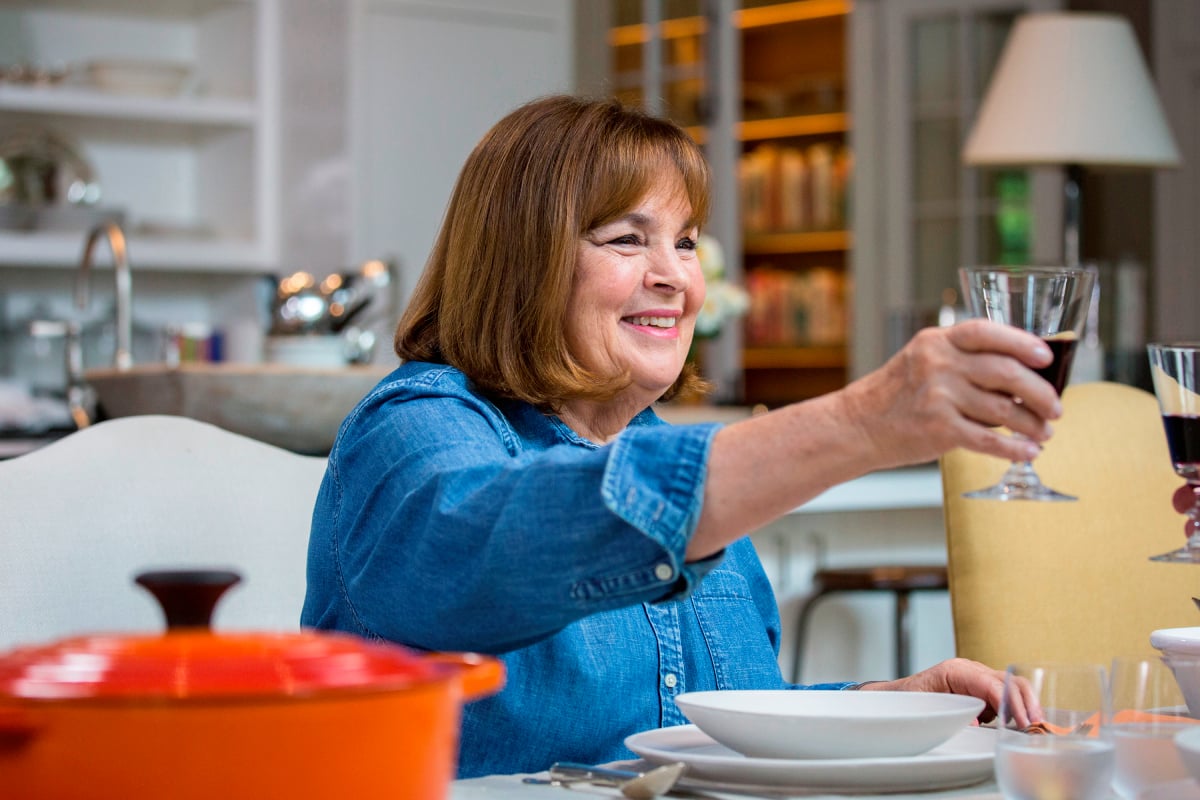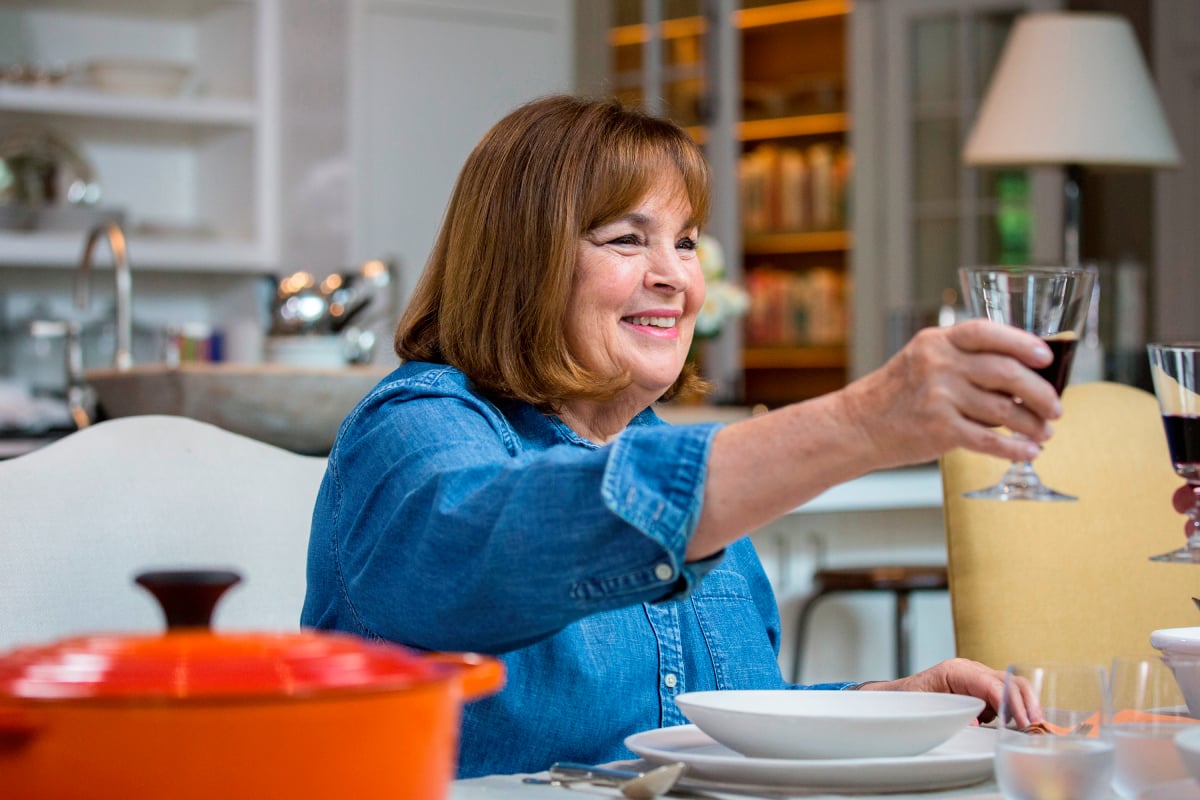 Treat yourself with Lobster BLTs
Only Ina Garten can improve on a classic BLT. And she does just that with her recipe for Lobster BLT's. Start by roasting bacon in the oven for about 20 minutes. While that's cooking, you'll make a dressing that features mayo, ketchup, relish, and avocados.
Split Pea Soup with Crispy Kielbasa is one of Ina Garten's 'all time favorite comfort foods'
Garten says that one of her "all-time favorite comfort foods" is a bowl of split pea soup because it takes her back to the 1950s, when her mother would serve a can of split pea soup with cut-up hot dogs. Her modern take on this comfort food is Split Pea Soup with Crispy Kielbasa. Which features an earthy, creamy soup contrasted with crispy, spicy sausage.
Baked Cod with Garlic and Herb Ritz Crumbs can be on the table in under 30 minutes
For Garten's Baked Cod with Garlic and Herb Ritz Crumbs, you'll need good olive oil (of course), Ritz cracker crumbs, panko bread crumbs, fresh parsley, minced garlic, grated lemon zest, butter, dry white wine, lemon juice, and boneless, skinless cod filets.
Fresh Crab Nachos are perfect for game night
The Barefoot Contessa's Fresh Crab Nachos will take your game night snacks to another level. The Food Network star recommends using jump lump crab meat instead of shredded because "you can really taste the crab meat." She also warns that you should pick through the meat to remove any shells.
Ina Garten's Potato Galettes With Smoked Salmon are quick, easy, and delicious
Garten's easy five-star recipe for Potato Galettes with Smoked Salmon can be on the table in 45 minutes. The only ingredients you'll need are large russet baking potatoes, salt and pepper, canola oil, butter, creme fraiche, minced fresh chives, and thinly-sliced smoked salmon
Add Ina Garten's Broccoli and Kale Salad to your healthy recipe rotation
The Barefoot Contessa's healthy comfort food option of Broccoli and Kale Salad features a homemade Caesar dressing and toasted croutons.
Ultimate Tuna Melts are the perfect comfort food
The Food Network star has a beginner recipe for Ultimate Tuna Melts that features a few "good" ingredients. Like imported tuna packed in olive oil, celery, scallions, fresh dill, lemon juice, Hellmann's mayo, Pepperidge Farmhouse Hearty White bread, Emmentaler Swiss cheese, and microgreens.
Everyone loves Outrageous Garlic Bread
The reviewers will tell you that Garten's Outrageous Garlic Bread is so "scrumptious," that once you try it you'll never want to eat any other kind of garlic bread again.
Brussels Sprouts Pizza Carbonara is a mix of California and New York styles
Garten loves California-style pizza with fresh ingredients, but her favorite comes with a New York twist. She says she fell in love with Brussel Sprouts Pizza Carbonara after trying it at NYC eatery Marta. And immediately went home to make her own version.
Truffled Mac and Cheese includes Ina Garten's favorite ingredient
Garten always keeps her favorite ingredient — truffle butter — stocked in her kitchen at all times, so she can make delicious dishes like Truffled Mac and Cheese.
Make Coffee Chocolate Chip Ice Cream Sandwiches with just three ingredients
For dessert, try making Garten's Coffee Chocolate Chip Ice Cream Sandwiches with a pint of coffee chocolate chip gelato or ice cream, chocolate chip cookies, and Heath English Toffee Bits.
Ina Garten's Boston Cream Pie is an advanced recipe that will wow your guests
If you're feeling ambitious in the kitchen, try making Garten's Boston Cream Pie to serve at your next gathering. Garten advises to make ahead the cakes and pastry cream, and refrigerate separately. Then, you'll prepare the chocolate glaze and assemble the pie one hour before serving.
The Barefoot Contessa airs Sundays on the Food Network.