Ina Garten's 7 Barefoot Contessa Back-to-School Treats Look Mouthwateringly Delicious
Ina Garten's back-to-school treats feature Barefoot Contessa classics such as Apple Pie Bars, five-star recipes, and three different types of cookies.
Class is back in session and that means it's time to break out some of Ina Garten's back-to-school treats. Pair them with one of Jamie Oliver's easy sandwich recipes and lunch is done. 
1. Peanut Butter and Jelly Bars are a Barefoot Contessa take on the classic PB&J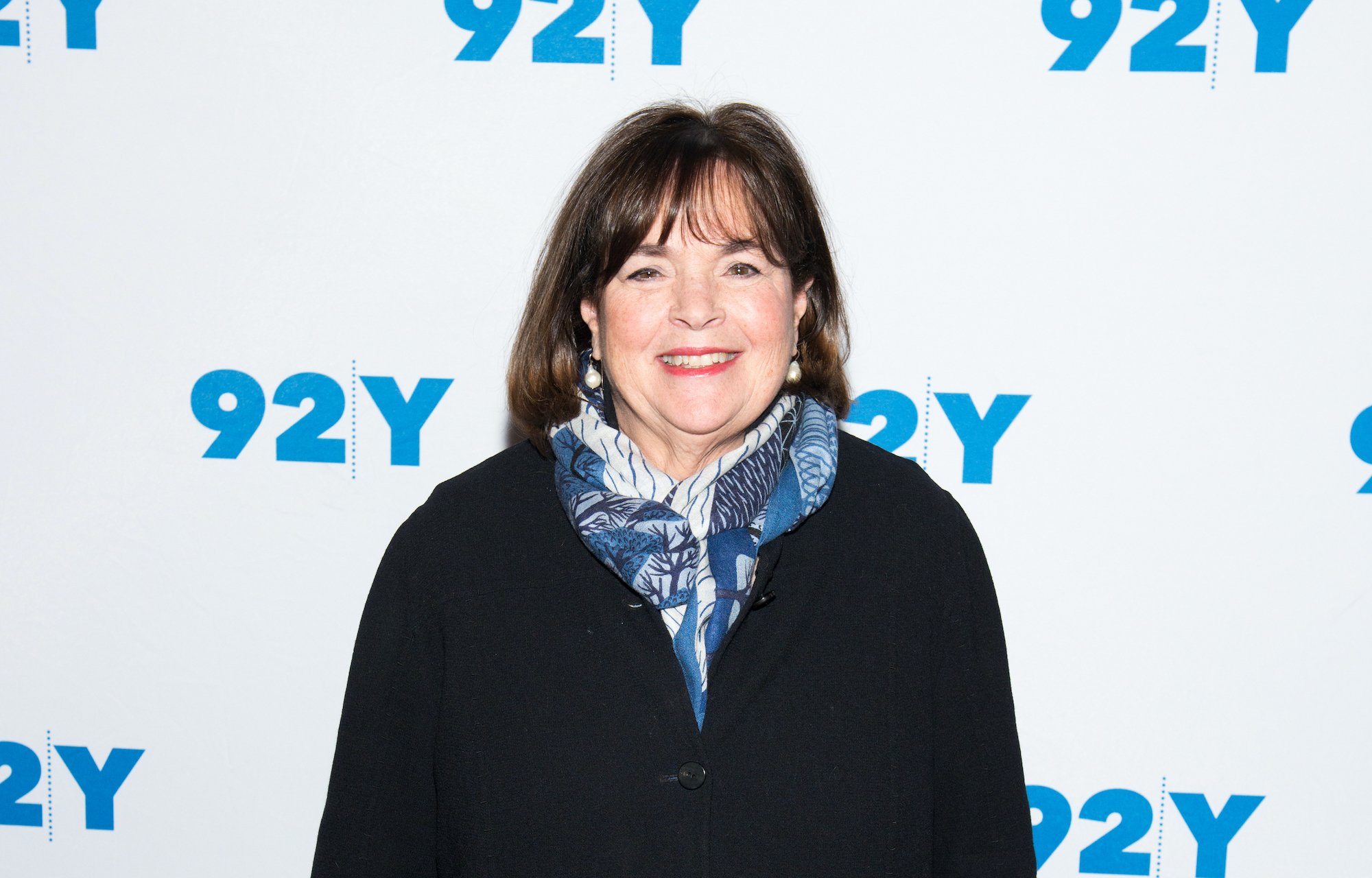 Get ready for some serious childhood nostalgia with Garten's recipe for Peanut Butter and Jelly Bars. Featured in a back-to-school treats recipe round-up on Garten's official website, she turns the classic peanut butter and jelly sandwich into a dessert. 
Not only are they a picnic-ready Barefoot Contessa dish but Garten's Peanut Butter and Jelly Bars come together using almost all pantry staples. Obviously peanut butter and jelly are required but there are also other ingredients such as sugar, what Garten often calls "good" vanilla extract, flour, and eggs.
2. Ina Garten's Jam Thumbprint Cookies can be both a back-to-school treat and a math lesson
The Modern Comfort Food author combines baking and math with her Jam Thumbprint cookies. Garten makes cookies a math lesson, writing on Instagram in March 2020,
"Need something fun to do with your kids? Making Jam Thumbprints is great for teaching them math and cooking at the same time – and then you have sweet rewards for them when they get an A+."
The recipe also gets an A+ from reviewers. At the time of publication, Garten's recipe averages five stars on Food Network's website and it's easy to see why. The recipe calls for less than 10 ingredients and the cookies aren't too complicated to make. 
3. The Food Network star's Apple Pie Bars are the quintesseential fall dessert
Apple season is here and what better way to celebrate than with Garten's Apple Pie Bars. They're an easy sweet treat from the Barefoot Contessa and another five-star recipe. Make a batch after visiting an apple orchard with or without kids. Pro tip: have an adult or a teen peel and slice the apples.
4. The 'Modern Comfort Food' author's Homemade Granola Bars are a make-ahead treat
A make-ahead breakfast or an after-school snack, the Barefoot Contessa's Homemade Granola Bars are versatile. Yet another five-star recipe, these require a little planning because the bars have to sit for a few hours before serving. 
The recipe is as easy as tossing all the ingredients together — a variety of oats, fruit, and nuts — before baking the mixture and cutting them into squares once they've baked and cooled. 
5. The Barefoot Contessa's Salty Oatmeal Chocolate Chunk Cookies are a twist on the classic chocolate chip cookie
An "all-time favorite" of Garten's, these chewy bites of chocolatey goodness are a make-ahead recipe originally featured in Garten's 2014 cookbook, Make It Ahead. She puts chocolate, oats, and dried fruit in a cookie before topping each one with a sprinkle of flaky salt. 
6. Garten's Chocolate Peanut Butter Globs are an easy fudgy treat
Have a "How easy is that?" moment with this fudgy Barefoot Contessa recipe. Garten melts chocolate and then combines it with other ingredients to make a thick batter. Next, she uses two spoons to form big "globs" and places them on a cookie sheet. Finally, she puts them in the oven for 15 minutes. In all, the recipe takes less than an hour to make from start to finish. 
7. Garten's Chocolate Chunk Cookies are a 30-minute treat
Possibly the chocolate chip cookie recipe to end all chocolate chip recipes, Garten's Chocolate Chunk Cookies are simple to make and, like the Peanut Butter and Jelly Bars, require mainly pantry ingredients. Best of all, these cookies take 15 to prep and 15 to cook so it only takes 30 minutes to go from zero to freshly baked cookies.