Ina Garten's 9 Barefoot Contessa Valentine's Day Dessert Picks
Ina Garten's Valentine's Day dessert picks range from classics to newer favorites. On the list is everything from skillet brownies and chocolate cake to truffles and creme brulee.
Do Feb. 14 the Barefoot Contessa way with Ina Garten's Valentine's Day Desserts. The cookbook author has a list of romantic and very on-theme confections perfect for sharing with loved ones. Picture pops of red and pink, plenty of chocolate, and, of course, hearts.
1. Ina Garten's Valentine's Day dessert picks start with Dark Chocolate Terrine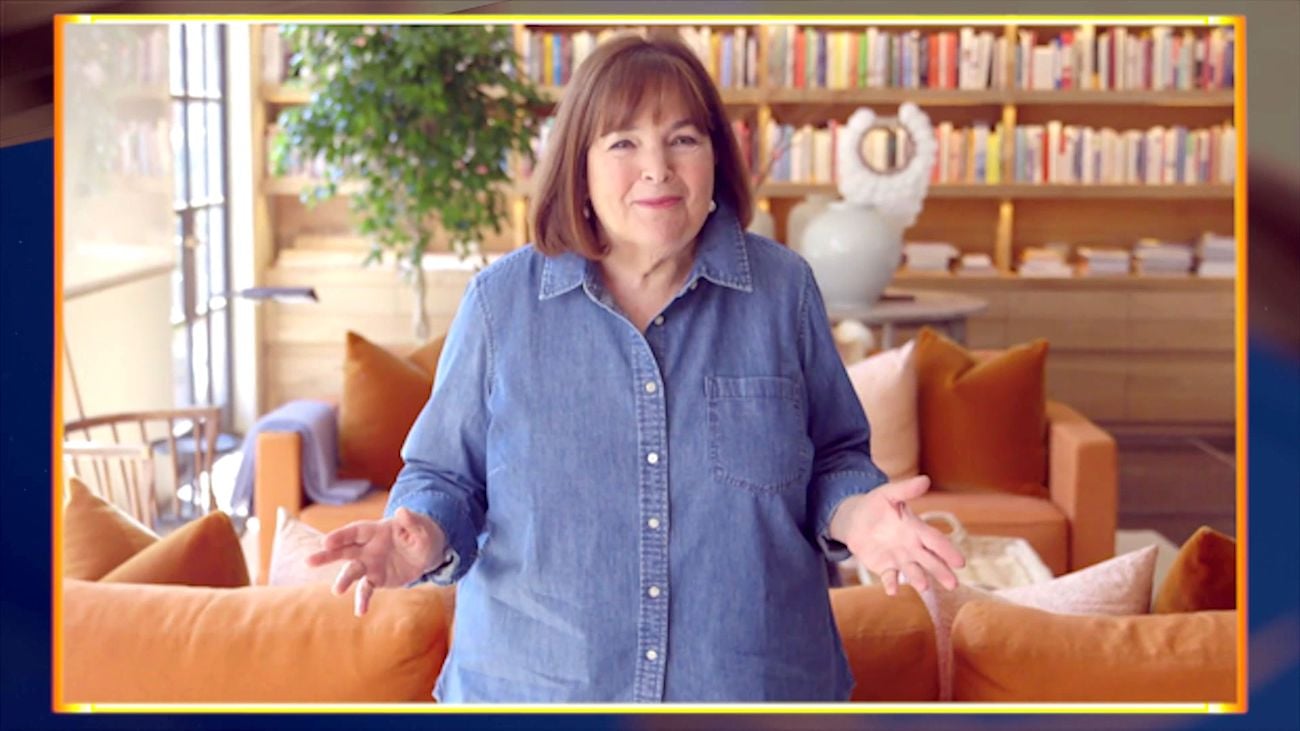 Garten Valentine's Day dessert picks are featured prominently on her official Barefoot Contessa website. They start with none other than Dark Chocolate Terrine. 
Sure, the dish may not be as well-known as her Beatty's Chocolate Cake recipe but it packs a punch. Cut into thick slices, almost like fudge, and served with a creamy orange sauce, Garten's Dark Chocolate Terrine is a Valentine's Day dessert for chocolate lovers. 
2. Coeur a la Creme with Raspberries
Nothing says Valentine's Day more than a heart. Garten's Valentine's Day dessert picks continue with Coeur a la Creme. The Barefoot Contessa makes a creamy and smooth vanilla mixture before pouring it into a heart-shaped mold. 
The result? A show-stopping dessert topped with fresh raspberries. 
3. Chocolate Ganache Cake
Remember Garten's Valentine's Day Dessert picks are heavy on the chocolate and Chocolate Ganache Cake is no exception. 
The idea for this recipe came to Garten when a baker didn't show up at her Barefoot Contessa store and she had to bake 50 chocolate cakes by herself. What she learned was the fastest way to make an impressive-looking cake. 
The rest, as they say, is history. Garten's Chocolate Ganache Cake was born and now it's a Barefoot Contessa classic with various versions.
4. Chocolate Creme Brulee
For those who love creme brulee and chocolate, this is the perfect Barefoot Contessa Valentine's Day Dessert. It combines both in one dish for a seriously decadent treat. 
And, while it may seem complicated to make, Garten's method is simple. In fact, creme brulee is one of her easy French recipes. All there is to do is make the custard, pour it into ramekins, bake, and caramelize the tops. As she often says on her Food Network show, how easy is that? 
5. Skillet Brownies
For those having a more casual Valentine's Day celebration, there's Garten's recipe for Skillet Brownies. As the name suggests,  the brownies are served straight out of a cast-iron skillet. 
The trick, according to the Modern Comfort Food author, is to go easy on the flour. That way the brownies are as gooey as possible. Another key element is not overbaking.
6. Decadent (Gluten-Free!) Chocolate Cake
No all-purpose flour, no problem. Garten's Valentine's Day dessert picks include gluten-free recipes too. She simply swaps traditional flour for gluten-free. The result is a rich, fudgy chocolate cake topped with more chocolate. 
Additionally, it's a make-ahead recipe. So feel free to make it the day of or the night before. 
7. Panna Cotta with Balsamic Strawberries
Prepare for happy tears because Garten once said her panna cotta makes grown men cry. A classic Italian dish, the Barefoot Contessa's panna cotta is cream that's set up in the fridge. 
This particular version is served with strawberries but Garten has another version, seen above, with warm caramel and sea salt. 
8. Chocolate Cassis Cake
Another Barefoot Contessa dessert that's loaded with chocolate is Garten's Chocolate Cassis Cake. Similar to the gluten-free chocolate cake, this one is flatter in shape with an almost ganache-like topping. 
Need another reason to make this Valentine's Day dessert pick from Garten? Giada De Laurentiis is a fan. In fact, the Food Network star loves it so much she has it every year on her birthday.
9. Rum Raisin Truffles
Garten's truffles are a no-bake treat perfect for gifting. Give them to friends and family for Valentine's Day or serve them as dessert at a romantic dinner for two. 
The Barefoot Contessa host put Rum Raisin Truffles on her list of Valentine's Day desserts but her chocolate truffles, seen in the above video, look equally as festive.