Ina Garten's 'All-Time Favorite Dessert' Looks Elegant but Is So Easy: There Are Just 4 Ingredients
Barefoot Contessa Ina Garten loves this elegant and delicious dessert and it's so easy to make, containing just four ingredients.
Ina Garten has a lot of favorite foods, but she called one simple yet elegant dessert her "all-time favorite." The best part is it's made with just four ingredients and uses a store-bought item that makes it incredibly fast to pull together on short notice.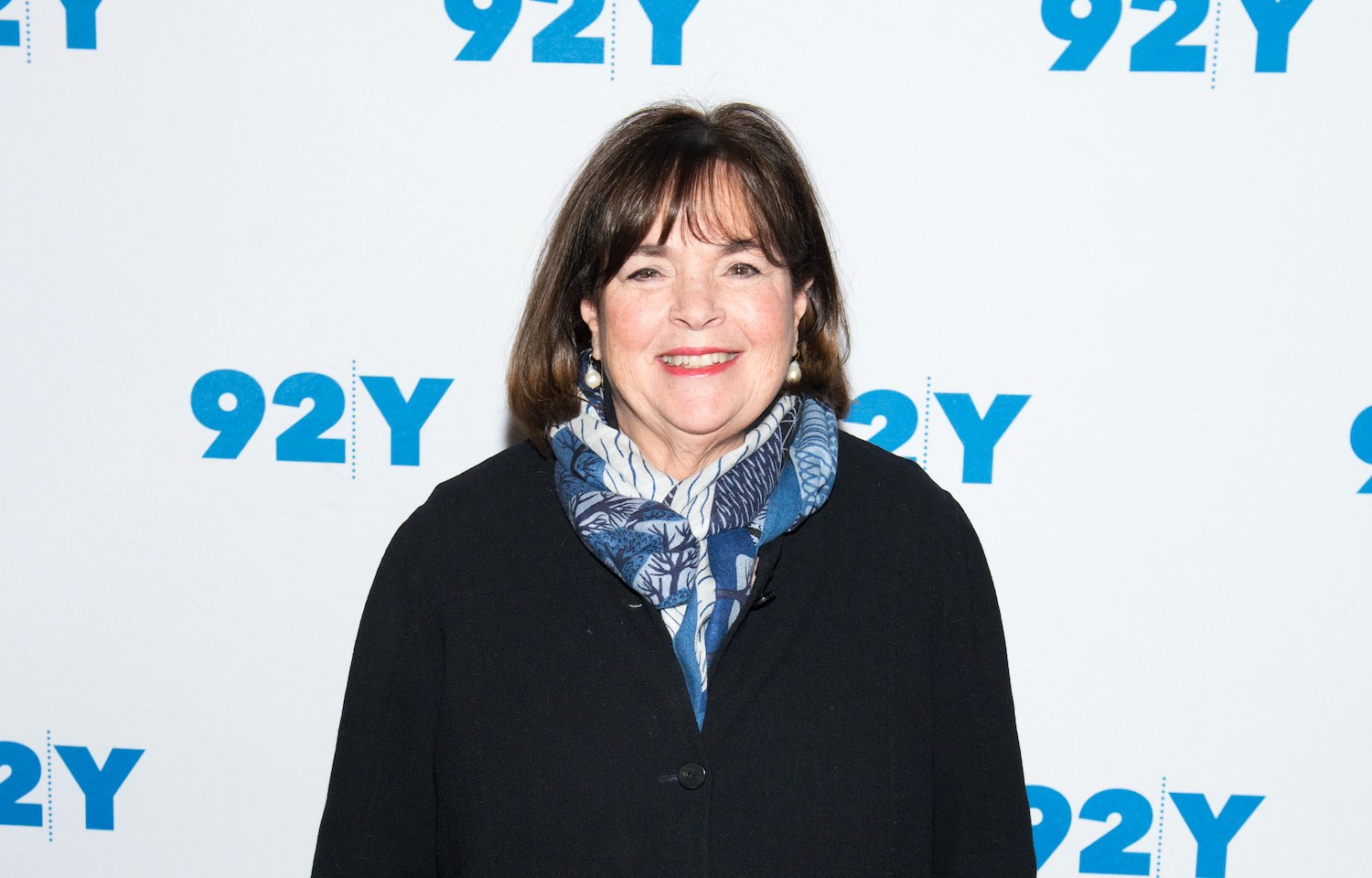 Ina Garten's favorite dessert is lovely, delicious, and so easy to make
During an episode of Barefoot Contessa, Garten shared the beautiful pastry recipe that tops her list of desserts.
"I don't think there's a French pastry shop or a French bistro that doesn't serve an apple tart," Garten explained while slicing apples for her French apple tart recipe. "And the truth is it's a really simple thing. It's just pastry, apples, butter, and sugar."
"It is my all-time favorite dessert," Garten added.
She went on to explain that she uses four small Granny Smith apples for her recipe, which makes personalized mini apple tarts. Given the smaller individual-size portions, she shared that using smaller apples fits the size better.
Garten thinly slices the apples before moving on to the next step — which involves a store-bought pastry.
Ina Garten uses store-bought puff pastry for the recipe
Garten uses a small cheat to make the recipe even easier, but she has a good reason for the store-bought ingredient.
"So what I use is puff pastry. Frozen puff pastry, you buy it in a grocery store," she explained. "And I leave it in the fridge, so it's nice and cold when I'm working with it."
Garten added how she just cuts the pastry into squares rather than rolling it out. "Of course, you can make your own pastry, but with puff pastry, it's so fantastic — why would you bother?" she said.
She arranges the apples on each square, overlapping them. "This is why it's important, if you're making small tarts, you want small green apples. Otherwise they're too big to fit on," Garten noted.
The final steps before baking are easy enough, with sugar and butter added to each tart. After the dessert is baked, she makes an easy apricot glaze and coats each tart.
Barefoot Contessa's French apple tart recipe
Garten's apple tart recipe can be found on the Food Network website. And, as she explained on her show, it uses just a handful of ingredients, so it's perfect for even a novice baker.
Ingredients
1 package (2 sheets) frozen puff pastry, defrosted
4 small Granny Smith apples
3/4 cup sugar
6 tablespoons (3/4 stick) cold unsalted butter, diced
3/4 cup apricot jelly or warm sieved apricot jam
3 tablespoons Calvados, rum, or water
Preheat the oven to 400 degrees Fahrenheit.
Cut each sheet of puff pastry into four squares, and place the squares on two sheet pans lined with parchment paper. The pastry can be refrigerated while the apples are peeled and sliced.
Cut the apples into 1/4-inch-thick slices. Then, place them on the pastry, overlapping diagonally and filling in the sides of the pastry with additional slices. Sprinkle sugar over each tart, and dot each with butter.
Bake the tarts for 40 minutes. The pastry will brown, and the apples, sugar, and butter will caramelize.
Combine the apricot jelly and Calvados (or water) in a saucepan, and heat until bubbly. Brush each tart with the apricot glaze. Tarts can be served warm or cooled.