You Can Make Ina Garten's Last-Minute 'Appetizer Buffet' in Only 10 Minutes
What does Ina Garten do when she's short on time ahead of a party? She makes an "appetizer buffet" of practically all no-cook appetizers including guacamole, shrimp cocktail, and her Barefoot Contessa Green Herb Dip.
Need appetizers and have no time to cook? Do what Ina Garten does. Make what she calls an "appetizer buffet" of quick Barefoot Contessa recipes that barely require any cooking at all.  
Ina Garten makes 'last minute' appetizers when she has 'no time to cook'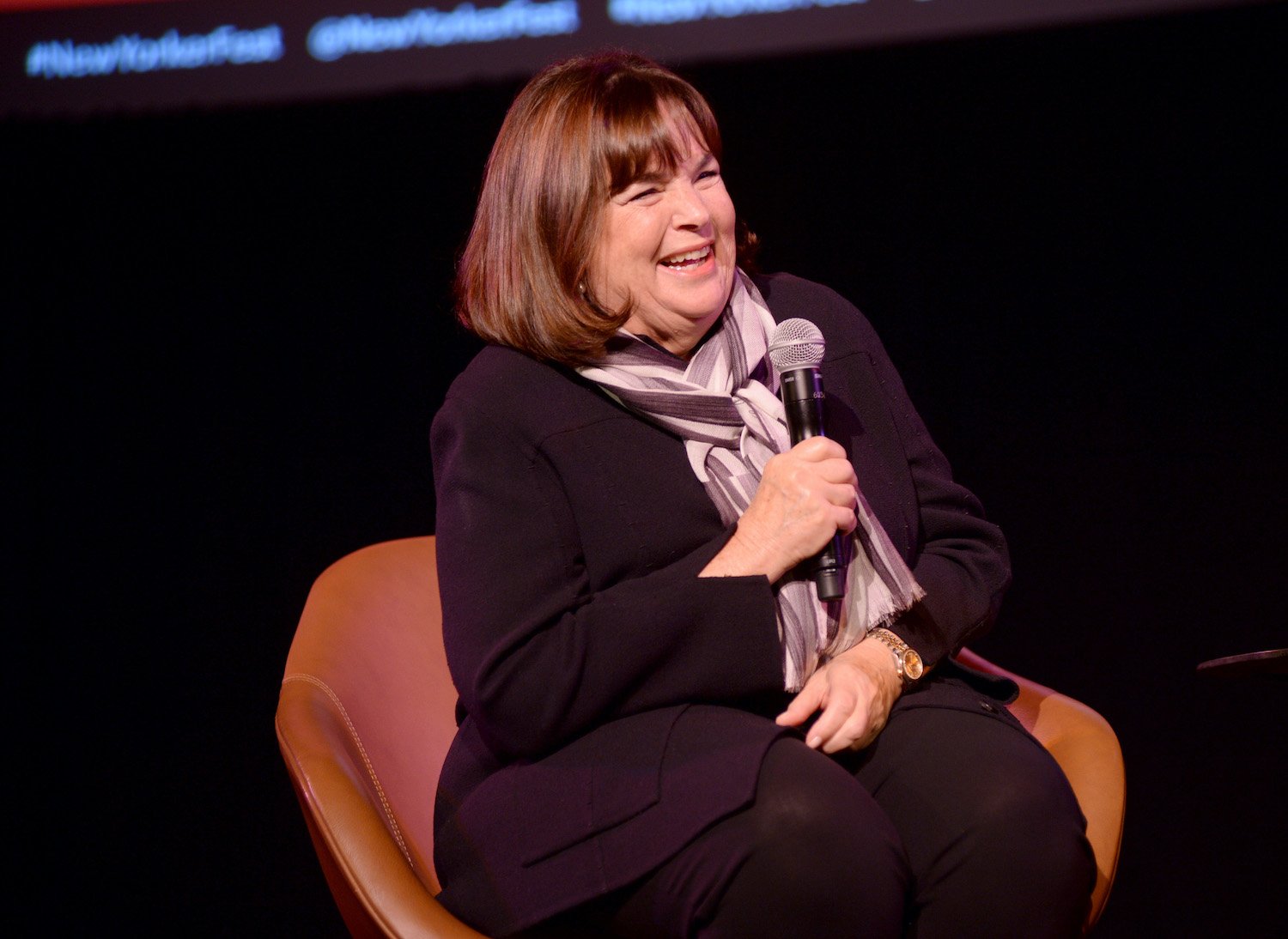 The best-selling cookbook author shared her solution to getting food on the table in a matter of minutes as part of a March 2019 post on her official Barefoot Contessa website. Garten described how she pulled together food for a Barefoot Contessa wrap party after a full day of filming.
"We just finished filming a new season of Barefoot Contessa," she wrote. "And I wanted to throw a party for the crew – but after filming all day, there was no time to cook!!"
What did Garten do? She assembled a few "last minute" appetizers creating a "simple appetizer buffet."
"I decided to do a simple appetizer buffet of things I could assemble at the last minute – the only real cooking involved was roasting the shrimp for 10 minutes and making a few easy dips," she wrote. "All I had to do before the party was arrange the platters and pop the Champagne!! Now that's my kind of party!"
Garten films Barefoot Contessa at home in the "barn" on her property in East Hampton, New York. Filming the cooking show takes only a matter of weeks, maybe six at most, and the rest of the year the Food Network star spends developing cookbook recipes. 
Ina Garten's 'appetizer buffet' includes 2 dips, shrimp cocktail, and more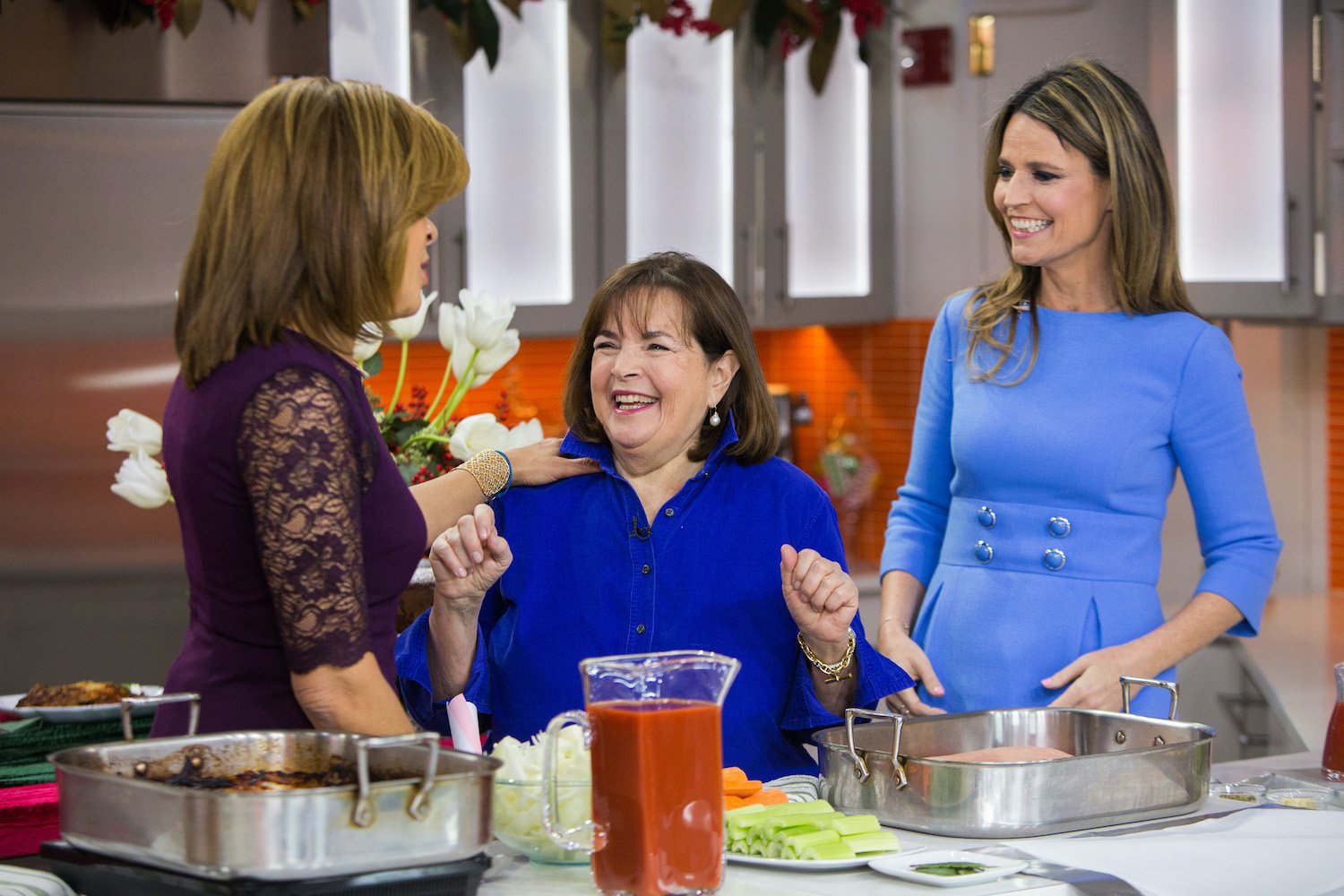 Leave it to Garten, aka the Barefoot Contessa, to make shrimp cocktail and two homemade dips when she's short on time. Sure, "store-bought is fine," as Garten often says, but in this instance, she whipped together some of her fastest recipes. 
On the menu? Guacamole — lemon juice is the secret ingredient to keep the avocados from browning — Garten's Green Herb Dip, and Roasted Shrimp Cocktail Louis. Based on the photo she shared with the post the cookbook author also served cheese, fruit, and vegetables. 
Garten's Guacamole recipe is a Barefoot Contessa classic going back to her first-ever cookbook, 1999's The Barefoot Contessa Cookbook. The Green Herb Dip is another one that comes together in a matter of minutes. As for the Roasted Shrimp Cocktail Louis, it's ready as quickly as the shrimp can be cooked — about 10 minutes — and a creamy, spicy sauce can be mixed together. 
How to make Ina Garten's 'appetizer buffet' of Guacamole, Green Herb Dip, and Roasted Shrimp Cocktail Louis
As the Barefoot Contessa said, the only cooking involved in her "appetizer buffet" is the 10 minutes it takes to roast the shrimp. The rest is mixing up dips and assembling trays of fruit, vegetables, and cheese. How easy is that? 
Garten starts by making the guacamole, something she feels "strongly" about. While preparing it on an episode of Barefoot Contessa the now-73-year-old said guacamole should have "lots of flavor and be really chunky." 
The celebrity chef dices up avocado, puts it in a bowl, and adds some seasoning: hot sauce, minced garlic, "lots of salt," ground pepper, diced red onion, and fresh-squeezed lemon juice.The "secret to really good guacamole" is, according to Garten, to cut into it with a knife so it stays "really chunky." 
As for the Green Herb Dip, Garten puts a combination of cream cheese, sour cream, mayonnaise, scallions, fresh parsley, and fresh dill in the food processor with salt and pepper. She mixes everything together until it's just blended and the dip's ready to eat. 
Finally, the Roasted Shrimp Cocktail Louis. The Barefoot Contessa rinses and dries shrimp with a paper towel. After sprinkling it with salt, pepper, and "good" olive oil — Garten's go-to olive oil is Olio Santo — she roasts it in the oven for 10 minutes. While the shrimp cooks, she prepares a dipping sauce made of mayonnaise, hot sauce, scallions, capers, and other seasonings.