Ina Garten's 'Barefoot Contessa' Cookbooks in Order
Ina Garten is the author of a dozen cookbooks and counting. Get the order of every 'Barefoot Contessa' cookbook ahead.
Ina Garten is the queen of cookbooks. She's been writing cookbooks since before she started hosting Barefoot Contessa in 2002. Her first cookbook hit shelves in 1999 and ever since then the Food Network star's released a new cookbook about every two years without fail. Here is every Barefoot Contessa cookbook in order from newest to oldest. 
12. 'Modern Comfort Food'
The easiest cookbook Garten's ever written, it hit shelves in October 2020. As the title says, Modern Comfort Food's all about the Barefoot Contessa updating classic comfort food recipes. Think Boston Cream Pie — a recipe Garten spent years perfecting —  classic cookies, comforting soup recipes, and more dishes made the Barefoot Contessa way i.e, classic with the volume turned up on the flavors.
11. 'Cook Like a Pro'
The Barefoot Contessa's 2018 cookbook, Garten shares 85 recipes and plenty of tips and tricks in Cooks Like a Pro.  As part of her Truffled Scrambled Eggs recipe, she revealed how she gets perfect scrambled eggs every time. The 73-year-old cooks them over low heat and doesn't stir them for the first few minutes. 
10. 'Cooking for Jeffrey'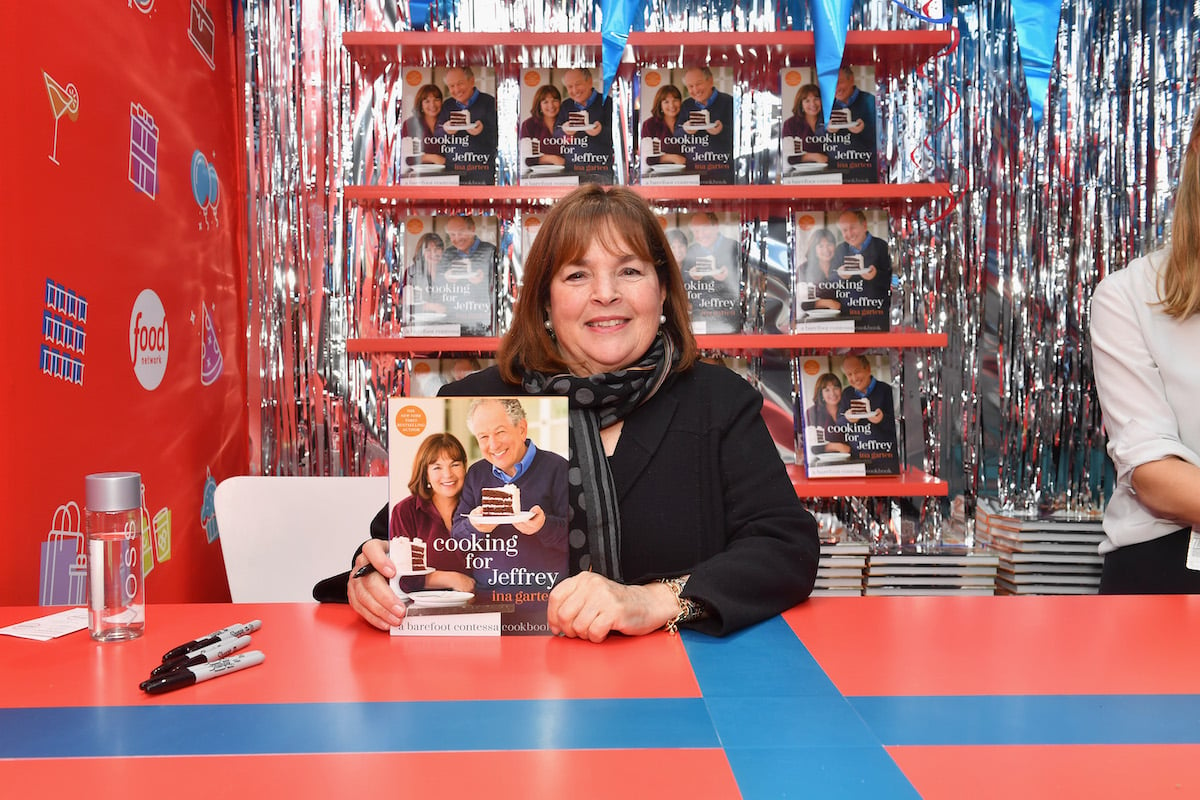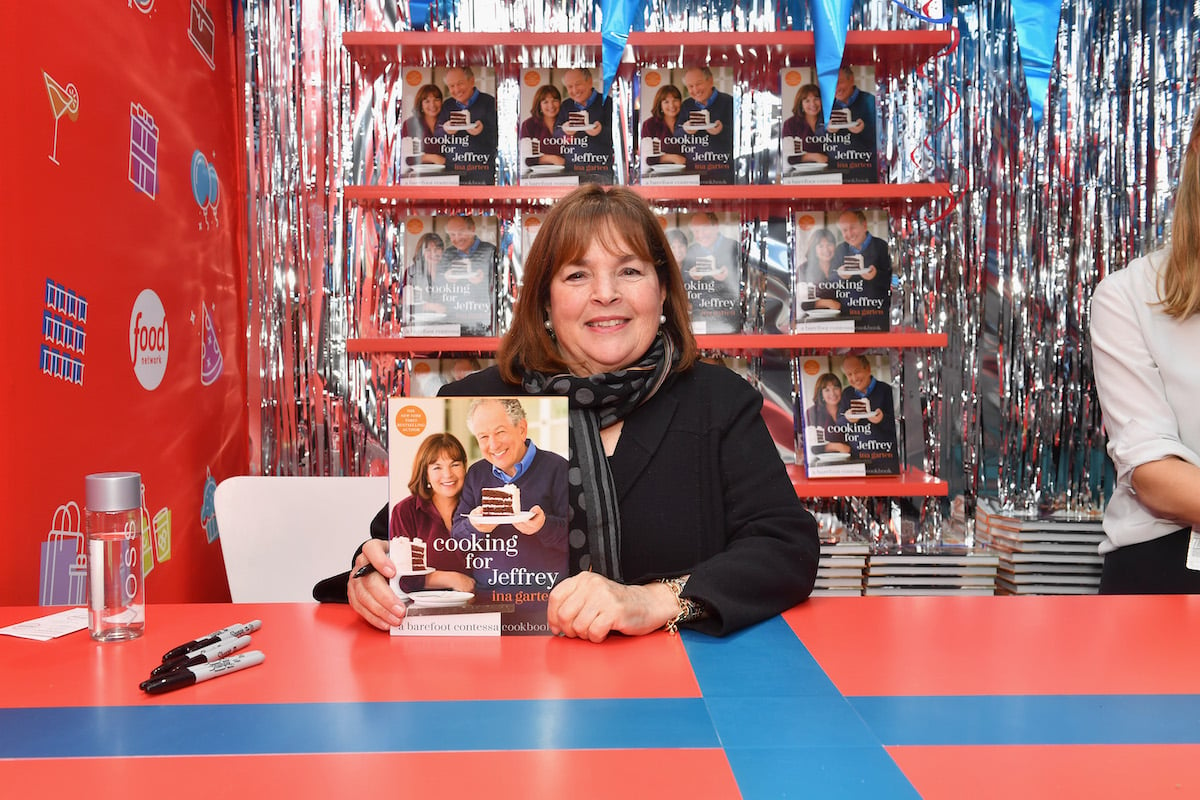 In a romantic move, Garten made her 2016 cookbook all about her longtime husband, Jeffrey Garten. She put together recipes for dishes he loves that she enjoys making for him. According to Garten's Barefoot Contessa website, this particular cookbook marked the first time the celebrity chef dedicated a chapter to bread and cheese. 
9. 'Make It Ahead'
This 2014 cookbook is the perfect companion piece to Garten's stress-free entertaining philosophy. She's all about enjoying a dinner party and not spending too much time in the kitchen. What better way to do that than make food ahead? 
8. 'Barefoot Contessa Foolproof'
"This book is about planning a menu and coordinating everything so it all gets to the table at the same time," Garten wrote on her Barefoot Contessa website. "I'll show you how to make a game plan so everything is served hot while you keep your cool."
The best-selling cookbook author offers up all sorts of tips, including how to make perfectly poached eggs without any vinegar or swirling. 
7. 'Barefoot Contessa How Easy Is That?'
A nod to one of Garten's catchphrases, her 2010 cookbook is all about easy-to-make recipes that are filled with flavor. Try not saying "How easy is that?" when making any one of the recipes in this cookbook. 
6. 'Barefoot Contessa Back to Basics'
"This book is about how to cook the simple ingredients you can find in a grocery store and how to unlock their essences," Garten wrote on her website. Some recipes that be found inside are Lobster Corn Chowder, Tuscan Lemon Chicken, and Easy Sticky Buns
5. 'Barefoot Contessa At Home'
Released in 2006, Garten's 256-page cookbook is all about the recipes she makes over and over again at her home in East Hampton, New York. Whether it's for her and Jeffrey on a cozy Friday night or a Sunday brunch with friends there's a recipe for every occasion.
One especially popular Barefoot Contessa dessert is featured in this cookbook: Garten's recipe for Beatty's Chocolate Cake. 
4. 'Barefoot in Paris'
While in France, she noticed all the simple and delicious food. What she saw forever changed her cooking philosophy. Now she owns an apartment in France and has favorite restaurants and meals in Paris. Keeping to her cooking style, the dishes call for simple, and often seasonal, ingredients. 
3. 'Barefoot Contessa Family Style'
Released in 2002 — the same year Barefoot Contessa premiered on Food Network — Barefoot Contessa Family Style is all about entertaining for family and friends. There are recipes for crowds as well as tips on setting tables and music. 
2. 'Barefoot Contessa Parties!'
Garten's second cookbook is her favorite. 2001's Barefoot Contessa Parties! isn't necessarily her top-selling cookbook but it's Garten's no. 1 pick. After all, Garten's an expert on parties. She makes throwing a dinner party or a holiday feast look easy and fun on Barefoot Contessa. 
1. 'The Barefoot Contessa Cookbook'
The one that started it all, Garten's debut cookbook hit shelves in 1999. She included recipes she'd made for years at her Barefoot Contessa store in East Hampton, New York.
Garten's friend, Martha Stewart, even wrote the foreword. Years after the book's release, Garten confessed she wrote it out of "sheer desperation" because she didn't know what to do next after selling her store.