Ina Garten's the Barefoot Contessa but She Still Gets Nervous Cooking for People
Ina Garten makes entertaining look easy and fun on her cooking show, Barefoot Contessa. For years, the best-selling cookbook author's shared recipes, tips, and tricks. Even with decades of experience the Food Network star still gets nervous when she's the one cooking. 
Ina Garten's all about stress-free entertaining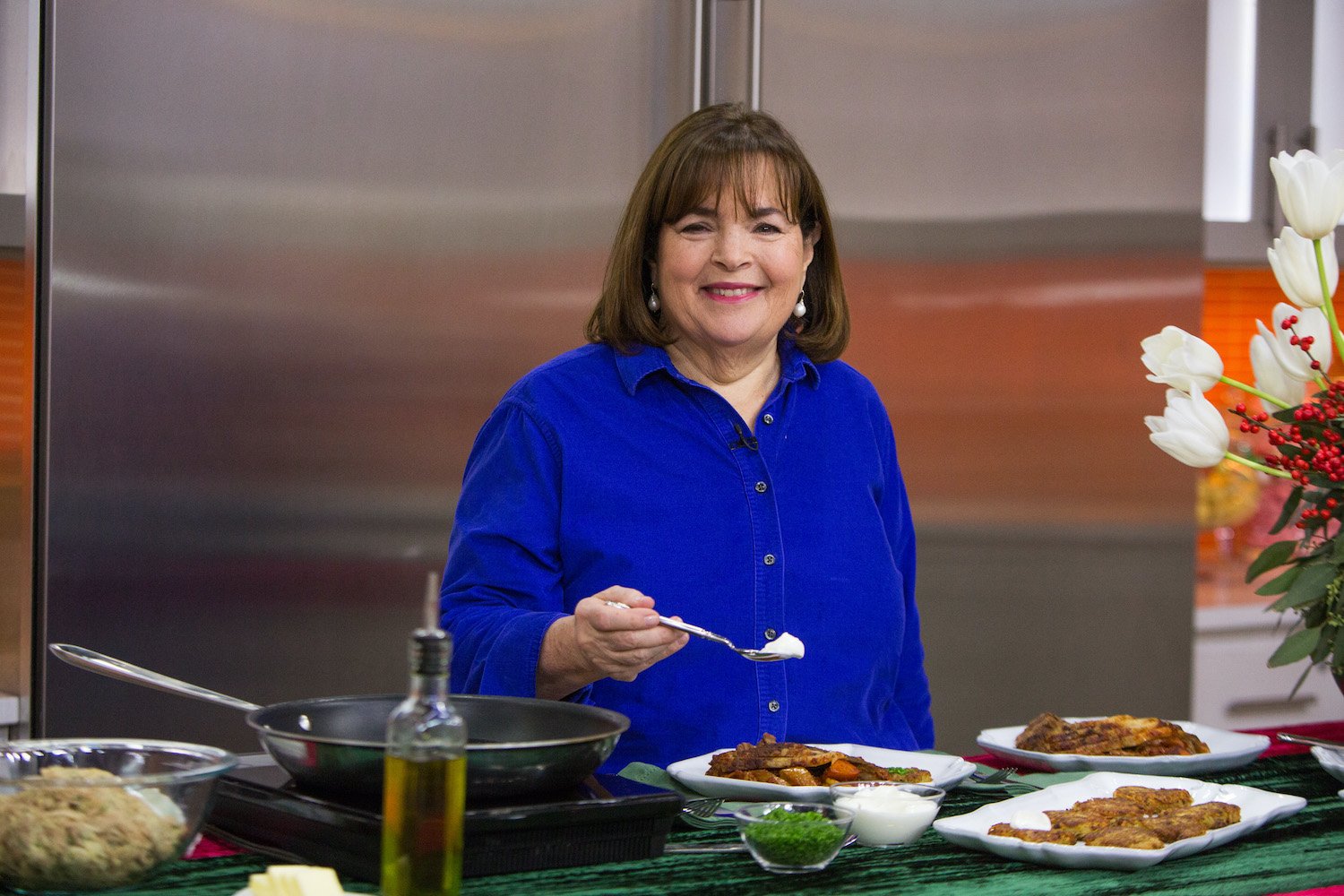 Watch an episode of Barefoot Contessa and see Garten making simple meals. Why are the Barefoot Contessa's recipes so simple? Because the 73-year-old wants anyone to be able to browse one of her cookbooks and make something without being intimidated. 
Not only are simple recipes approachable but they also take less time to prepare. For Garten, that means spending more time catching up with friends at a dinner party and less time in the kitchen getting food ready. 
To make hosting easier, Garten has a Make It Ahead cookbook. She also tells her viewers "store-bought is fine" regularly. The Barefoot Contessa might use her favorite store-bought tomato sauce in a pasta dish or buy pastries from a local bakery to serve for dessert.
Whatever it is, Garten's objective is to stress less. Because as she's said time and time again, a stressed host makes for a not-so-fun party.
The Barefoot Contessa still gets nervous when she hosts dinner parties
For all of her experience and entertaining tips, Garten isn't immune to party stress. She still gets nervous when she cooks for people. 
"I'm the most anxious cook," she told People during a stop on her Cooking for Jeffrey book tour in 2017. 
She continued, saying the pressure to cook a perfect Barefoot Contessa dish can be really nerve-wracking. 
"People always say, 'People must be so nervous to invite you to dinner,' but it's actually just the opposite," Garten said. "I'm nervous when I invite people to my house because I think they expect something spectacular. And, you know, sometimes it is, and sometimes it's good but not great."
If a dish doesn't turn out exactly as expected, Garten suggests keeping it under wraps. 
"If your boeuf bourguignon doesn't turn out the way you wanted, don't say anything," she told the Chicago Tribune in 2017. "People are more important than the dinner — just have a good time, and forget that something disappointed you."
How Ina Garten makes a dinner party as stress-free as possible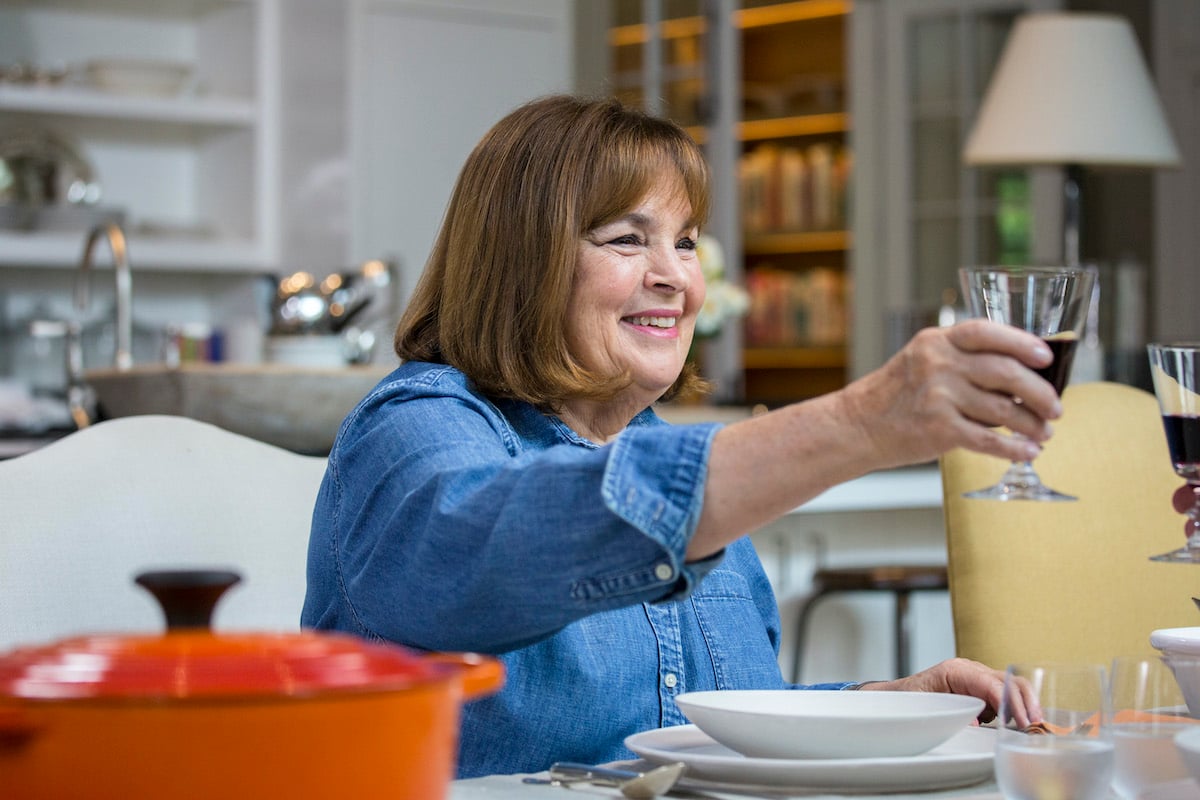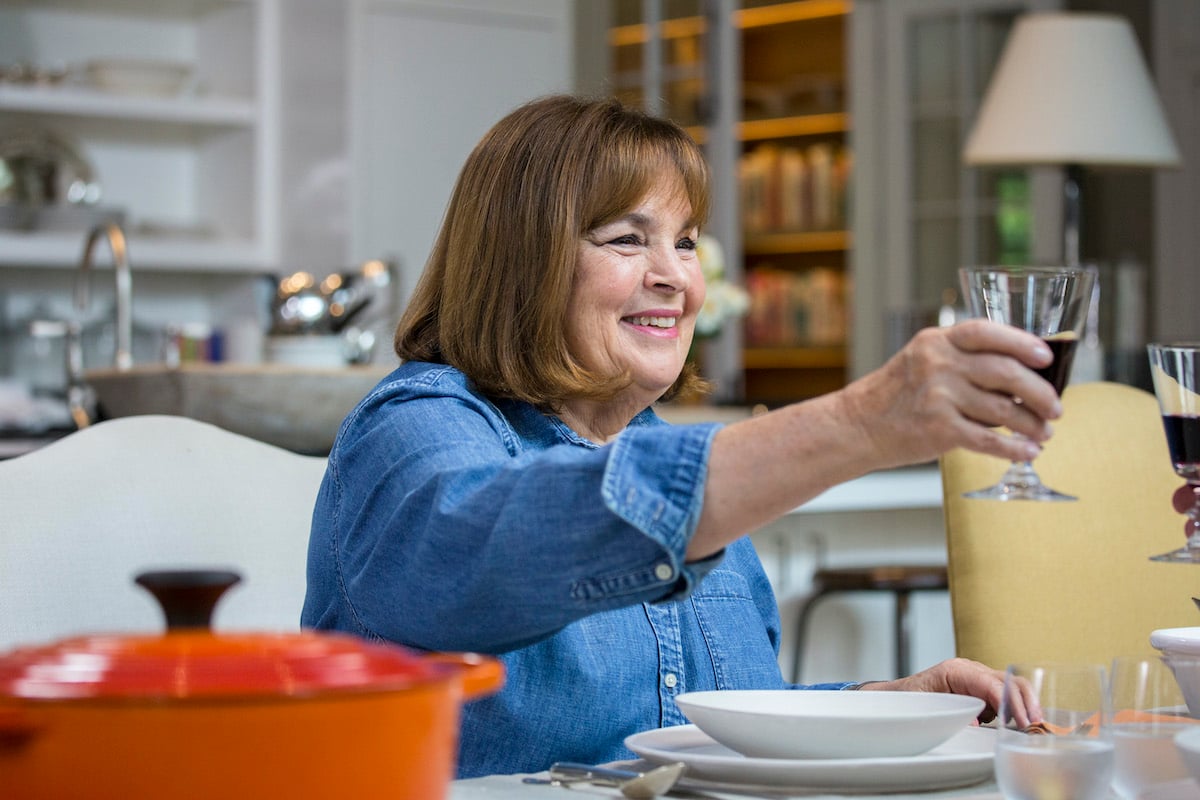 Here are some tips and tricks from the Barefoot Contessa for a "How easy is that?" dinner party. During a 2015 interview with Epicurious, Garten shared exactly what she does before having people over for dinner.
First, she makes a menu. Once it's complete, Garten reviews it and removes something. 
"I always make a menu," Garten said, "and then I look at it and take one thing off. I delete something that we don't need or that is extraneous."
Then she thinks about every detail of the cooking process. 
"I do a game plan about how I'm going to make everything," she said. "I take a blank piece of paper and superimpose the recipes on the schedule. I work backward, starting with the final recipe that has to be finished, then second, then third."
"Then I can look at the plan and see, 'There's nothing for me to do before 5.' I know before I even go shopping whether I have enough oven space, and that I can actually do the menu," she explained.