Ina Garten's Birthday Recipes Fit for a Barefoot Contessa Celebration
Ina Garten knows how to throw a party. The celebrity chef delivers whether it's a Fourth of July barbecue or a laidback Sunday brunch. Birthdays are no exception either. The Food Network star and Barefoot Contessa host has a variety of recipes fit for any birthday celebration. 
Ina Garten's birthday is February 2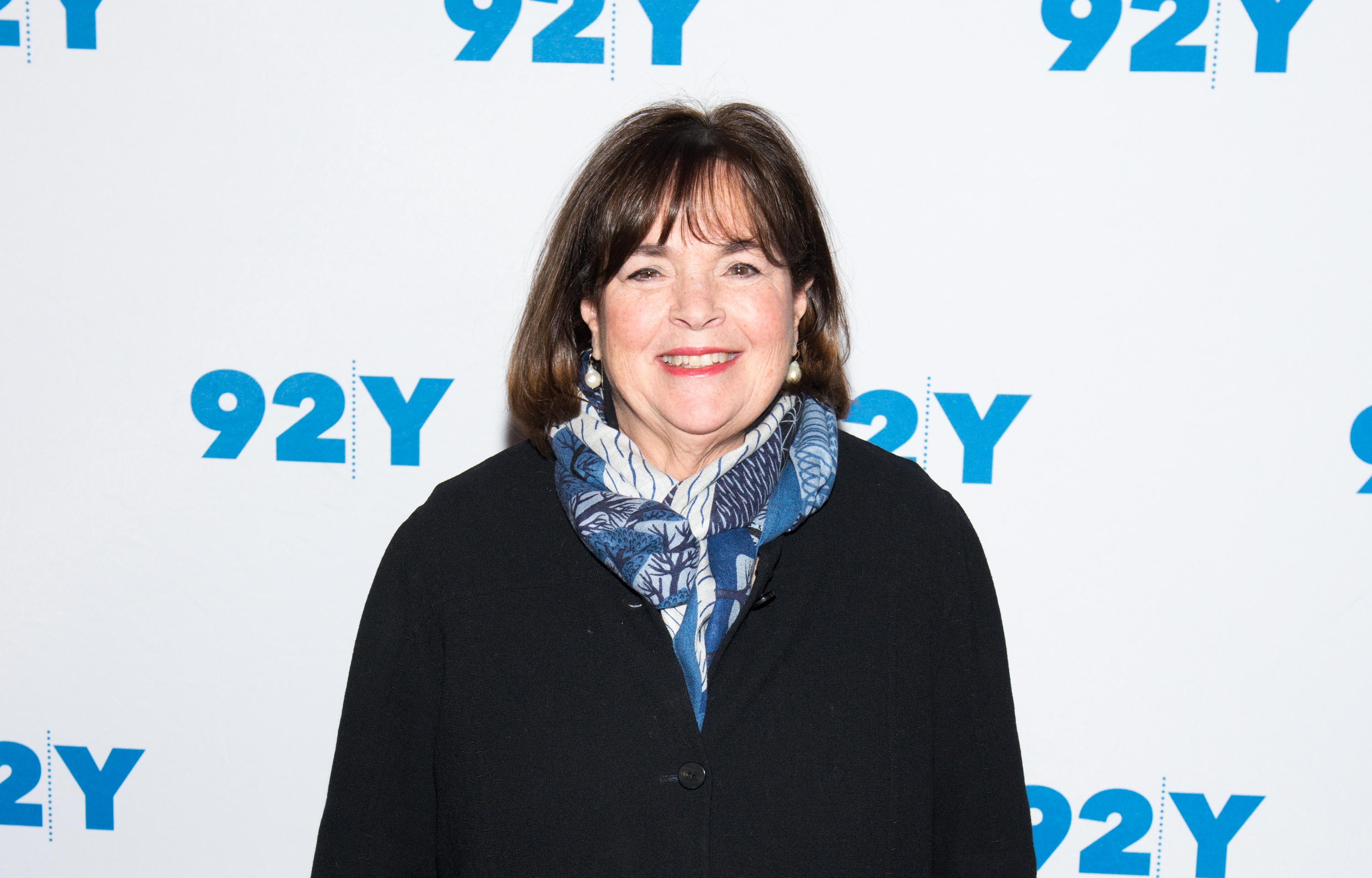 Garten is 73 years old as of February 2, 2021. Instead of having her friends over for one of her signature dinners that might be featured on her cooking show, she will likely mark the occasion in a more intimate way because of the coronavirus.
Chances are, she'll take a break from going to the "barn" that serves as her office and filming space for Barefoot Contessa. Garten and her longtime husband, Jeffrey Garten, will likely have one of her favorite meals at their home in East Hampton, New York.
In years past, Garten's given fans a glimpse of her birthday on Instagram. One year she posted a photo of her dinner. Another time she shared a sweet photo of a dessert her assistant made her. 
RELATED: Ina Garten's 'Barefoot Contessa' Cooking Show Isn't Scripted: '100% of the Dialogue Is Improvised'
The Barefoot Contessa's Birthday Sheet Cake bakes in 45 minutes
Want to bring a little Barefoot Contessa to a birthday? Start with her recipe for Birthday Sheet Cake first featured in her 2002 cookbook, Barefoot Contessa Family Style: Easy Ideas and Recipes That Make Everyone Feel Like Family. With 4 stars and 119 reviews on Food Network's website, it is a great "how easy is that?" option for any birthday celebration. 
A classic vanilla cake with chocolate frosting, the recipe gets a little added color from a sprinkling of M&M's on top. The majority of the ingredients don't involve a trip to the grocery store either. Garten's cake is a mixture of mostly pantry staples including sugar, flour, eggs, butter, baking soda, vanilla extract, and cornstarch.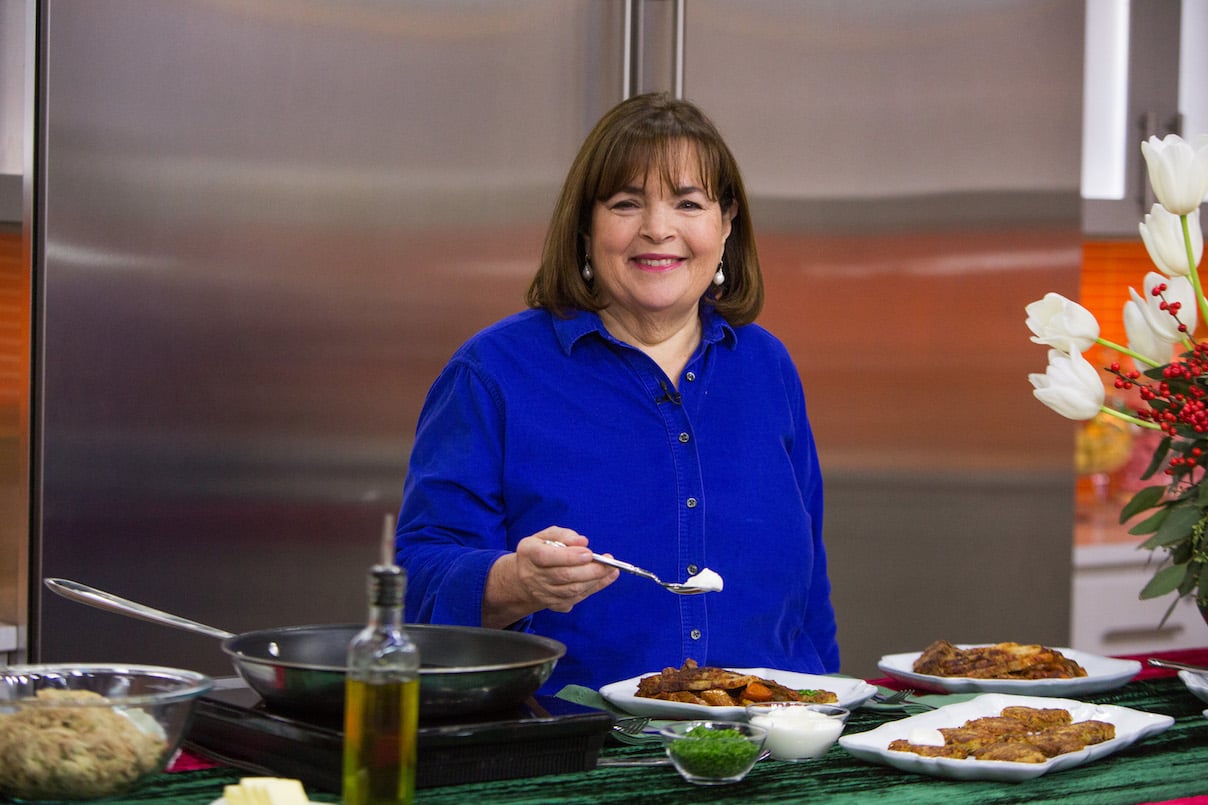 The cake gets an added boost from some sour cream and lemon zest. The literal icing on the cake is a concoction of heavy cream, butter, chocolate, and corn syrup. Best of all, the fact that it's a sheet cake means there are fewer dishes to do. Plus, it's great for kids to decorate.  
RELATED: Ina Garten Reveals the Store-Bought Noodles She Uses for a 'Fresh Pasta but Better' Taste
Go bold with Ina Garten's Birthday Cake with Hot Pink Butter Icing
Already familiar with Garten's recipes? Take it up a notch and pull out this showstopper. Garten's Birthday Cake with Hot Pink Butter Icing is a three-tiered cake with piping detail. A little more involved than the Birthday Sheet Cake, this pink dessert requires an hour of prep work and 45 minutes in the oven, according to Food Network. 
This cake worthy of any birthday party starts with many of the same ingredients as Garten's other cakes. In fact, the ingredient list is nearly identical to the one for the sheet cake. Garten starts with a mixture of butter, sugar, and eggs before adding "good" vanilla extract, lemon zest, and her dry ingredients.
The same goes for the icing. There are similar ingredients that require the same process. Mixing together butter, sugar, vanilla, and in this case, pink food coloring and a splash of milk.  Not sure about baking Garten's pink confection? It 91 reviews and an average of four-and-a-half stars.
RELATED: The 1 Meal Ina Garten's Made the Most Is a Barefoot Contessa Classic