Ina Garten's Challah French Toast Is an Easy Barefoot Contessa Breakfast
Ina Garten has the same breakfast every morning. She eats oatmeal with a sprinkle of salt. But that doesn't mean the Food Network star's Barefoot Contessa breakfast recipes only consist of oatmeal. On the contrary, Garten has many breakfast recipes. Among them is her easy Challah French Toast.
Ina Garten's Challah French Toast takes less than 30 minutes to make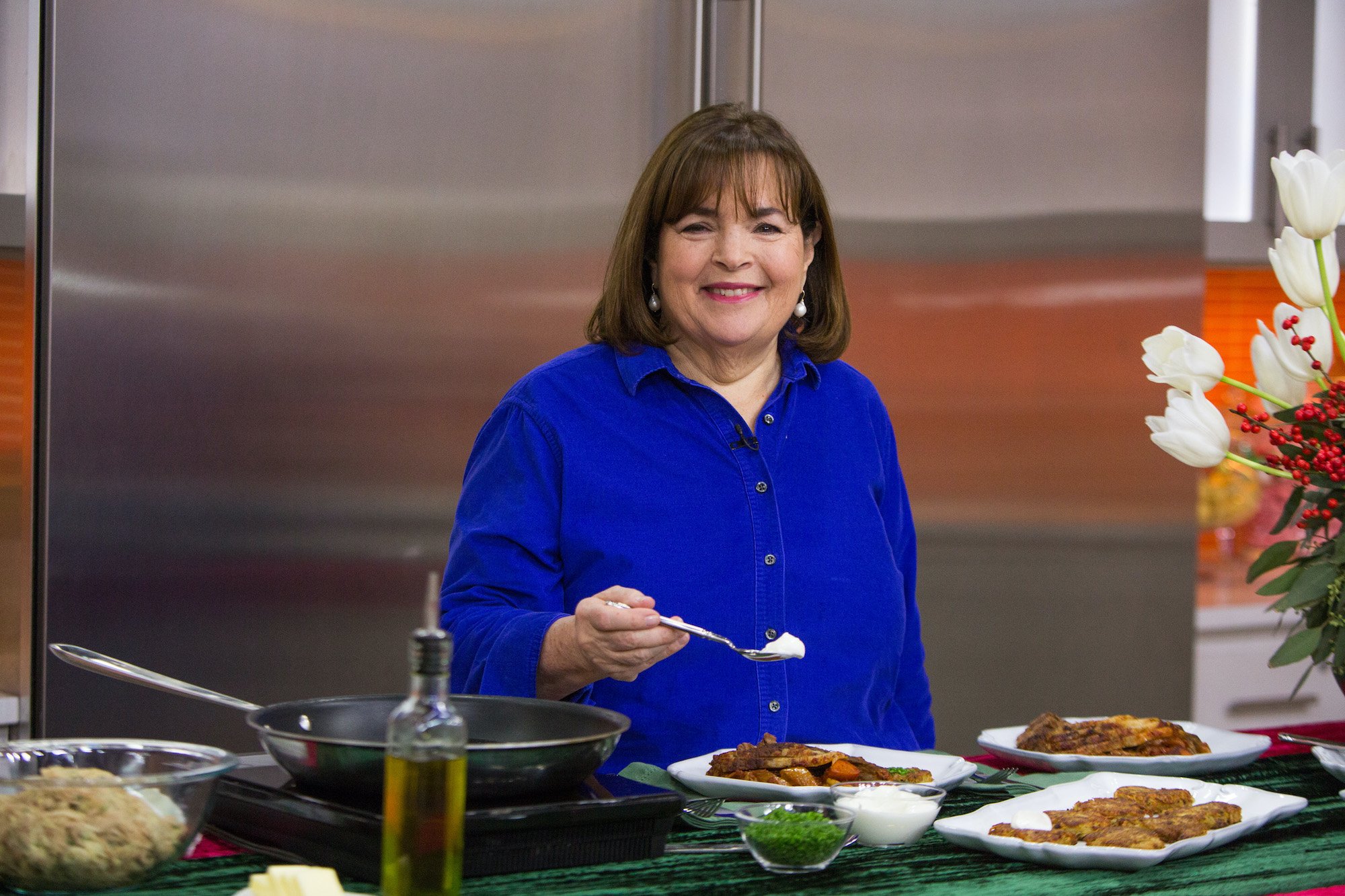 Don't wake up early to make an elaborate breakfast. Garten knows how to make a special breakfast in practically no time at all. Her Challah French Toast takes all of 27 minutes to make, according to Food Network. 
Garten starts by slicing a loaf of challah. Then she makes a quick custard of eggs and milk. Finally, she soaks the bread in the custard mixture for a few minutes before frying it up in a pan. That's it. Then the Challah French Toast is ready to eat.
The Barefoot Contessa's Challah French Toast tips
RELATED: 'Barefoot Contessa': Ina Garten's 4 Best Brunch Recipes for a Crowd
Here are some cooking tips from Garten on making Challah French Toast. When she gets started on making the dish the Barefoot Contessa cuts big slices of challah and leaves it out to dry for a few minutes. That way it will soak up more liquid.
"When I mix it with the custard it will absorb all that flavor," Garten explained on her cooking show.
Next, the custard. When making the creamy mixture Garten uses extra-large eggs. In part, because they're a "better value" with "more egg per dollar" although "anything that you have around" will work.
Another tip from Garten is about cracking the eggs. She makes sure to crack them on a cutting board instead of the side of the bowl "so you don't get shells." Once the eggs are cracked Garten adds flavor with "good" vanilla, orange zest, and a few other ingredients.
Finally, soaking the bread. Garten's tip is to not spend too much time on it.
"If you can soak it for five minutes that's great," she said. "If you don't have the time and you're too hungry, it's OK. The longer you soak it and actually the drier the bread is the better."
Garten's Challah French Toast is a 5-star recipe
RELATED: Ina Garten: A Disastrous Brunch Put the Barefoot Contessa off Party Hosting for a Year
At the time of publication, Garten's Challah French Toast recipe has stars on Food Network's website. It's been reviewed more than 150 times. While some reviewers didn't like Garten's addition of orange zest, the majority of people enjoyed it. 
"This recipe is perfection! I've made this French toast a few times now and it has been devoured each time by the family," one person wrote. "I have even made a second batch and wrapped them individually in parchment paper and then foil to freeze to use for a quick morning treat or a late night snack. Winner!"
This recipe "always comes out fantastic," another wrote. "t's a crowd-pleaser and looks very pretty with sprinkled powdered sugar and raspberries."
"I have been making this french toast for a number of years now and it is by far the very best french toast I have ever made and/or had," one person wrote. "I always receive compliments when I make it."
One reviewer described the French toast as having the "perfect amount of sweet and savory" while another called it "quick and easy enough to make for hungry impatient kids!"