Ina Garten's Chicken Caesar Club Sandwich Is a Twist on a Classic
Ina Garten's recipe for a Chicken Caesar Club Sandwich is a twist on the classic Caesar salad. The Barefoot Contessa puts all of the elements between two pieces of toasted ciabatta bread.
Caesar salad is a classic. Ina Garten has multiple versions among her Barefoot Contessa salad recipes. But sometimes she switches it up and does a twist on a classic. Enter Garten's Chicken Caesar Club Sandwich. 
Ina Garten puts a twist on Caesar salad by putting the croutons 'on the outside'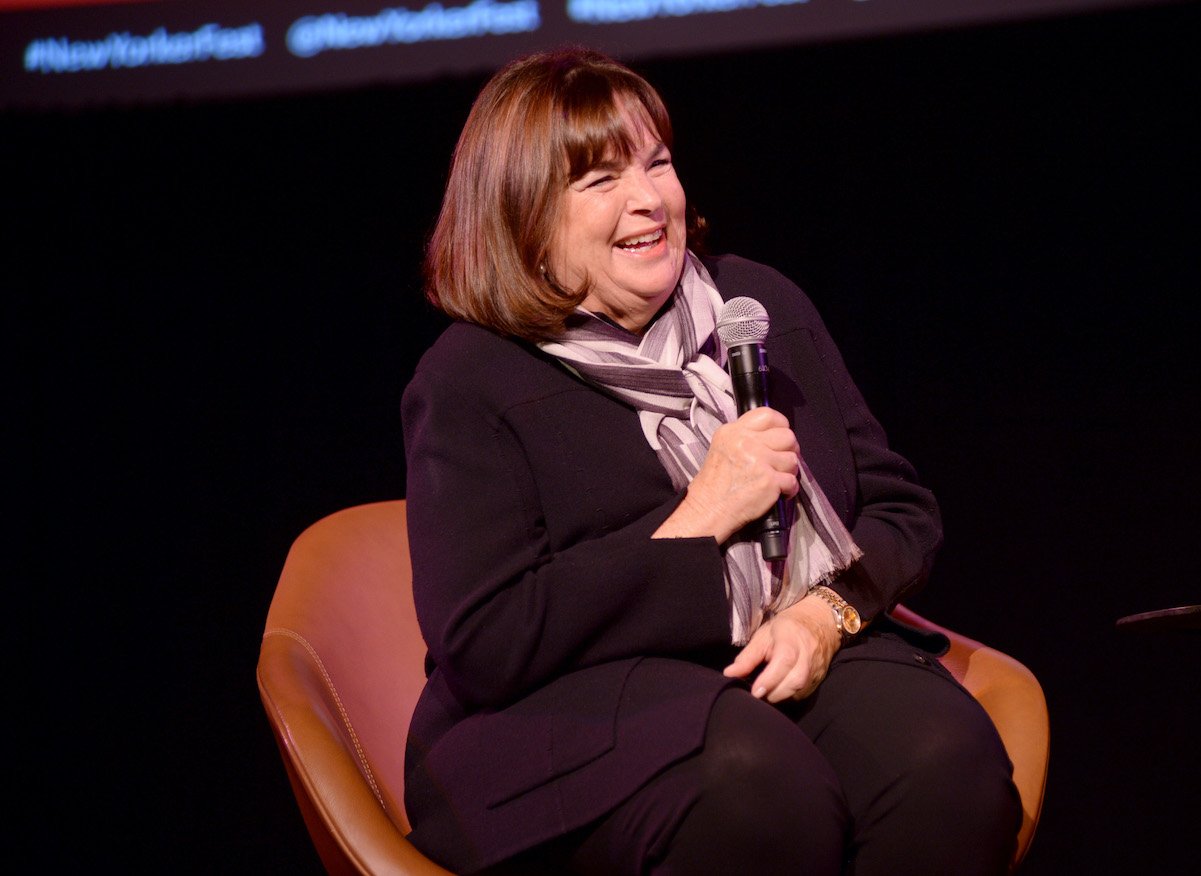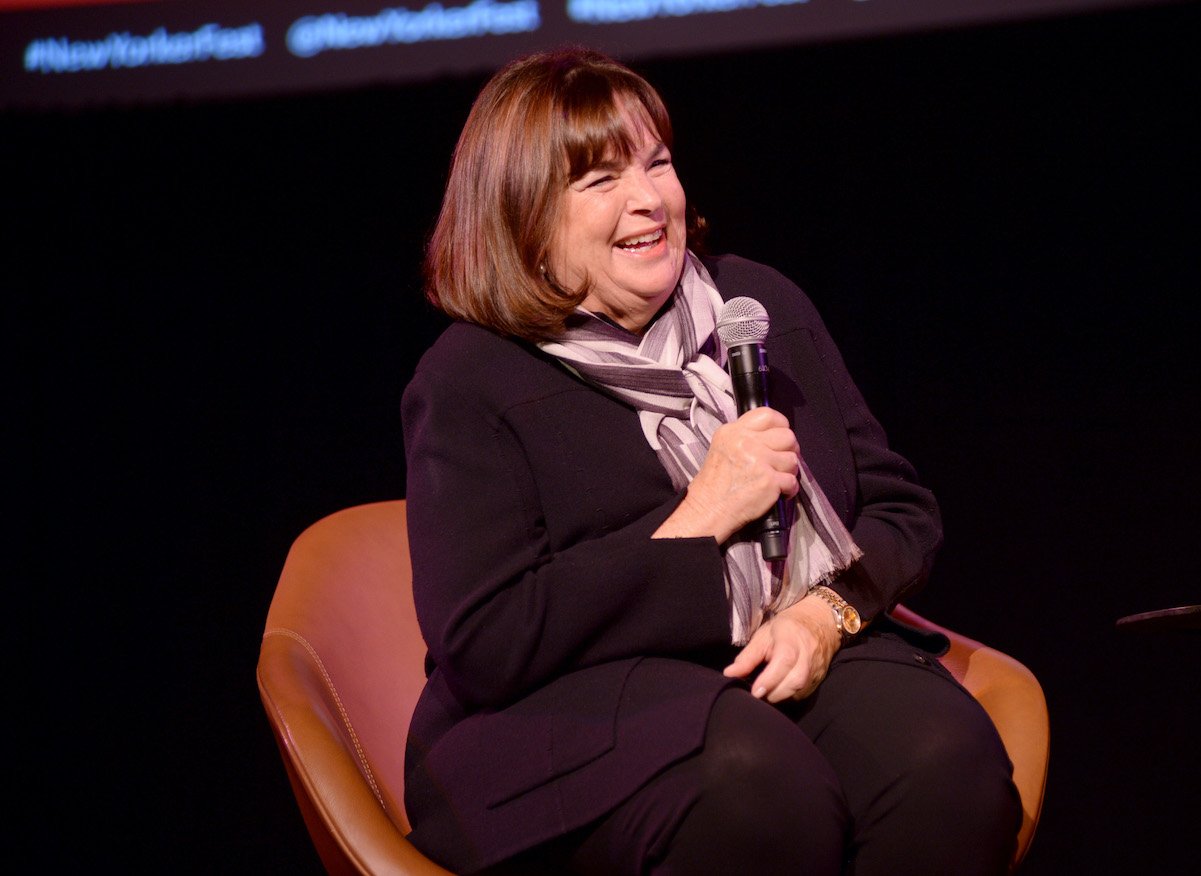 Garten, aka the Barefoot Contessa, explained the inspiration behind her Chicken Caesar Club Sandwich recipe on an episode of her cooking show. In a Barefoot Contessa YouTube clip, the 73-year-old celebrity chef shared how the idea came to her. 
"I like to take something really traditional and do it with a twist," she said. "I thought, Wouldn't it be fun to take the croutons and put them on the outside? So I'm going to make a chicken Caesar salad sandwich."
That's how this Barefoot Contessa recipe came to be. Garten first included the dish in  her fifth cookbook, 2006's Barefoot Contessa at Home. 
Garten uses a simple trick to get flavorful chicken for her Barefoot Contessa Chicken Caesar Sandwich 
Garten's recipes are simple and that means every element of the dish has to be perfect. How does the Food Network star get perfect chicken for this recipe? She uses a Barefoot Contessa trick that can be applied to all sorts of chicken salad dishes.
Here's what she told Epicurious in 2010 about getting "well-flavored chicken for chicken salad."
"Instead of boiling chicken for chicken salad—which takes the flavor out of the chicken, and then you have to deal with all these big pots of boiling water—I've found if you roast chicken breasts with the skin on, and then take off the bones and the skin when it's done, you end up with really delicious, well-flavored chicken for chicken salad. It's a much easier process, and the chicken tastes better."
Sure, this isn't as easy as using boneless skinless chicken but doing it Garten's way means more flavor. 
How to make Ina Garten's Chicken Caesar Club Sandwich
Ingredients: 
Chicken breasts, bone in, skin on
Good olive oil
Kosher salt
Freshly ground black pepper
Pancetta
Garlic 
Fresh flat-leaf parsley
Anchovy paste
Dijon mustard
Freshly squeezed lemon juice
Good mayonnaise
Ciabatta bread
Baby arugula
Sun-dried tomatoes, in oil
Parmesan cheese
Start by roasting the chicken. Put it on a sheet pan, Garten's most used kitchen tool, skin side up. Drizzle with "good" olive oil — the Barefoot Contessa loves Olio Santo olive oil — and season with salt and pepper. Roast for 35-45 minutes in the oven. 
While the chicken's in the oven prepare the rest of the ingredients. Put the pancetta on a sheet pan and roast until crisp. Use a food processor to make the dressing. Combine the garlic, parsley, anchovy paste, mustard, lemon juice, and mayonnaise until smooth. 
Slice the ciabatta — store-bought is fine here — in half lengthwise. Separate the two pieces and toast them in the oven for approximately five minutes. Let the bread cool a little bit before spreading a thin layer of Caesar dressing on each piece.
Put the arugula on the bottom half of the sandwich before layering the sun-dried tomatoes, Parmesan, pancetta, and chicken. Season with salt and pepper. Add more arugula before topping with the other slice of ciabatta. Cut and serve.