Ina Garten's Chocolate Cake Recipes Besides Her Famous Beatty's Chocolate Cake
Ina Garten's most popular chocolate cake recipe is probably her recipe for Beatty's Chocolate Cake. It gets a lot of love from 'Barefoot Contessa' fans but Garten has other chocolate cake recipes too.
Need a chocolate cake recipe? Look no further than Ina Garten. The longtime host of Barefoot Contessa is well-known for her chicken recipes but she has some seriously decadent chocolate cakes too.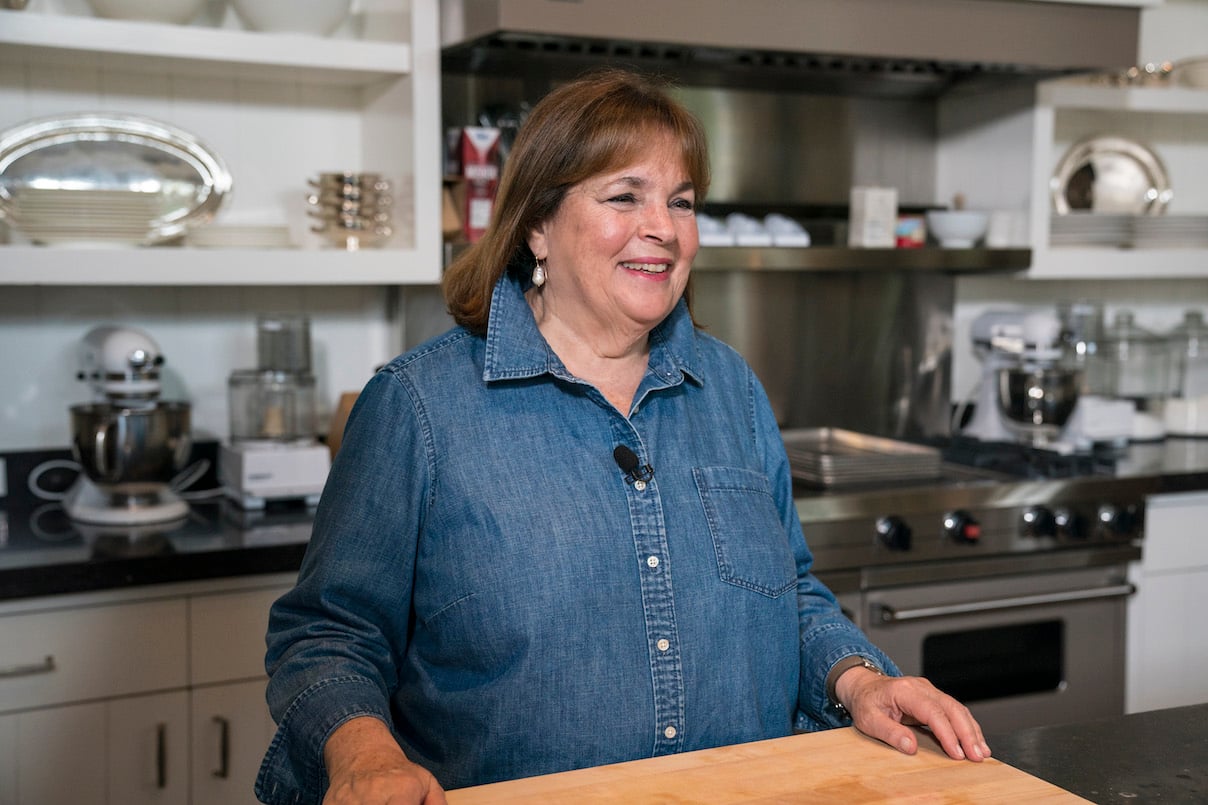 Beatty's Chocolate Cake is 1 of Ina Garten's most popular recipes
Garten might be famous for her roast chicken but another dish that ranks high among fans is her chocolate cake. More specifically, the one she calls Beatty's Chocolate Cake. First featured in her 2006 cookbook, Barefoot Contessa at Home, the dessert uses coffee to enhance the flavor of the chocolate. 
Over the years it's become one of Garten's most popular recipes. It has a whopping 2,470 reviews and an average of five stars on Food Network's website at the time of publication.
Simply put, the cake is a must for chocolate lovers. Although it's one of the Barefoot Contessa's favorite desserts and a fan favorite, it's not Garten's only chocolate cake recipe. She has other chocolate cakes to satisfy any chocolate craving.  
Ina Garten's Mocha Chocolate Icebox Cake is easy to make
Already mastered Beatty's Chocolate Cake? Want to try another Barefoot Contessa chocolate cake recipe? Try Garten's Mocha Chocolate Icebox Cake. The celebrity chef's recipe from her 2010 cookbook, Barefoot Contessa: How Easy is That?, looks complicated but isn't. 
Garten makes mocha whipped cream and then spreads it between layers of crushed chocolate chip cookies from Tate's. It goes in the freezer overnight and then it's ready to eat. As Garten says, "How easy is that?" 
Garten's Chocolate Ganache Cake is her 'go-to chocolate cake'
"If I have one go-to chocolate cake this is it," Garten once said of her Chocolate Ganache Cake on Barefoot Contessa. The cake, which she calls "completely foolproof," gets a boost of flavor from coffee just like Beatty's Chocolate Cake. But instead of being coated in a chocolate buttercream frosting, this dessert is coated in a shiny ganache. 
Similar to the Food Network star's other cake recipes, this one begins with some pantry staples. The Barefoot Contessa mixes together butter and sugar before slowly adding eggs. Then in goes the secret ingredient, chocolate syrup. After the cake's been in the oven for 45 minutes and cooled, she pours ganache — a mixture of melted chocolate, heavy cream, and coffee granules — over it. 
Originally featured in Garten's second (and what she's called her favorite) cookbook, Barefoot Contessa Parties!, the Chocolate Ganache Cake has 4.5 stars and 55 reviews on Food Network's website at the time of publication.