Ina Garten's Chocolate Ganache Cake: The Elegant 'Barefoot Contessa Classic' Has 1 Secret Ingredient
Ina Garten calls her chocolate ganache cupcakes and cake recipe foolproof. Find out how to make the decadent dessert with the chevron design.
Ina Garten knows a thing or two about making chocolate cakes with a decadent chocolate ganache frosting — she even called it a "Barefoot Contessa classic" because she's made it so many times. Find out how to make the cupcake and chevron decorated versions of the cake, which was famously topped with candied violets and has a special secret ingredient.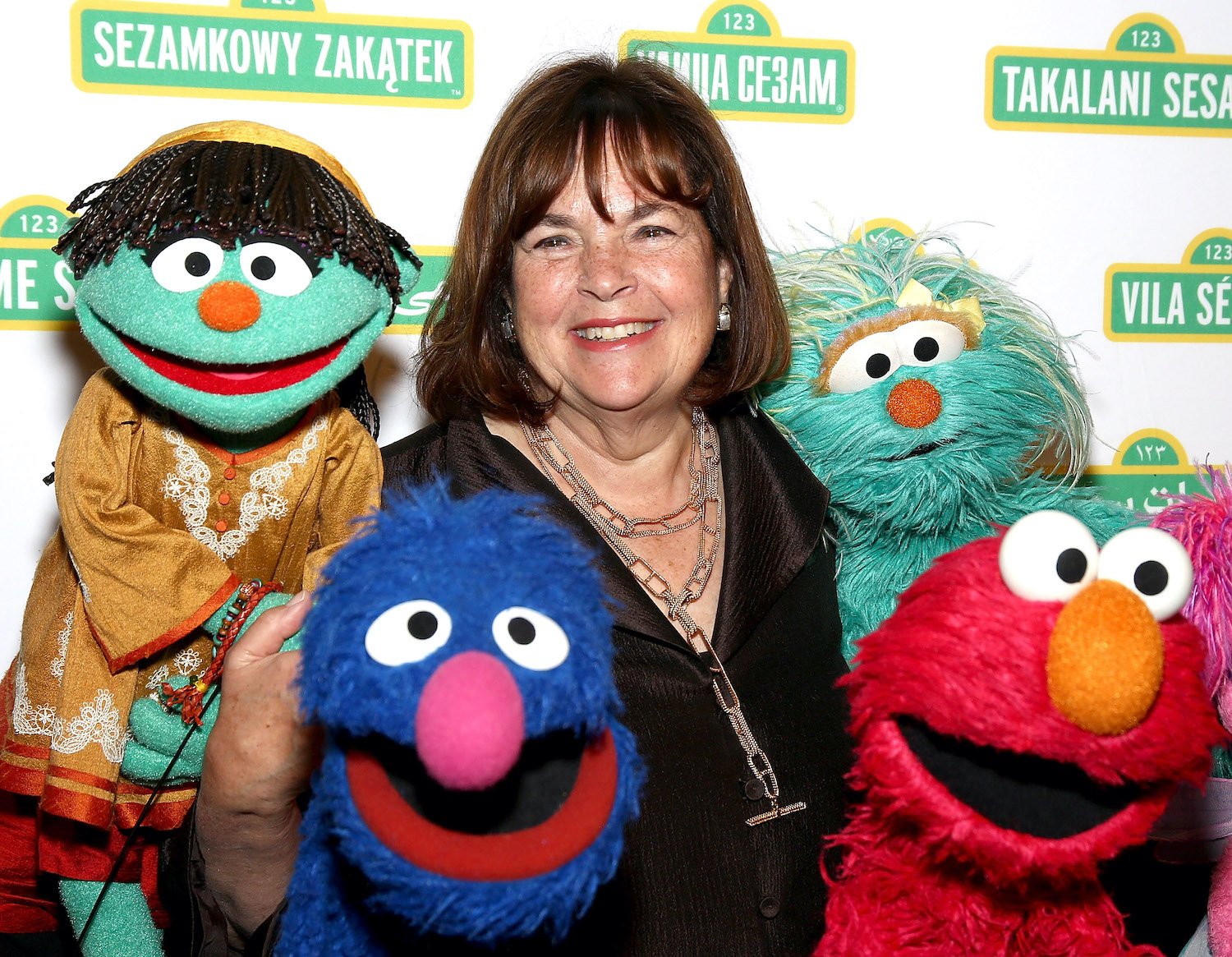 The story behind the Barefoot Contessa chocolate ganache cake
In her cookbook Cook Like a Pro: Recipes and Tips for Home Cooks, Garten explained the way she developed her chocolate chevron ganache cake. "When the baker didn't show up for work one night and I had to make 50 Chocolate Chevron Cakes, I learned the fastest and best way to bake a cake that looks impressive without a lot of extra effort," she wrote.
While making chocolate ganache cupcakes on her Barefoot Contessa show, Garten explained the history of the dessert. "Chocolate ganache cake is such a Barefoot Contessa classic," she said. "We made it into wedding cakes for 600 people, we've made it into individual ganache cakes, but what everybody remembers most is the chocolate ganache cupcakes with a little candied violet on top."
Barefoot Contessa chocolate ganache cake and cupcakes recipe
Garten's chocolate ganache cupcakes recipe is a rich dessert that's sure to please any chocolate lover.
Cake ingredients
1/4 pound unsalted butter, at room temperature
1 cup sugar
4 extra-large eggs, at room temperature
1 1/3 cups Hershey's chocolate syrup
1 tablespoon pure vanilla extract
1 cup all-purpose flour
Ganache ingredients
1/2 cup heavy cream
8 ounces semisweet chocolate chips
1 teaspoon instant coffee granules
Preheat the oven to 325 degrees Fahrenheit and line a muffin pan with 12 paper liners.
Cream together the room temperature butter and sugar in an electric mixer until fluffy, then add the eggs, one at a time. While making the batter, Garten reveals that the "secret ingredient" in this delicious cake is chocolate syrup.
"I know it sounds odd in a cake, but it's really good," she explains as she pours in the 16-ounce can of chocolate syrup.
She adds the vanilla and flour, until it's combined, without overbeating the batter.
Using an ice cream scoop, Garten fills the muffin cups almost to the top, then bakes the cupcakes for 25 to 30 minutes, until set in the middle. Cool the cupcakes before frosting them.
To make the ganache, she adds heavy cream, chocolate chips, and instant coffee to a glass bowl set over a pot of simmering water. Stir until everything is melted together and shiny.
Dip each cupcake top into the ganache to coat and then decorate as desired..
Tips and tricks for the 'foolproof' classic chocolate dessert
The chocolate ganache cupcake recipe, which Garten calls "completely foolproof," can make one 8 or 9-inch cake, which she bakes for 40 to 45 minutes. The ganache can be poured over the cake while it sits on a wire rack.
To create the elegant chevron pattern, Garten mixes 1 3/4 cups confectioners' sugar with 3 tablespoons water in a small bowl. She pipes the icing onto the ganache covered cake, using a pastry bag with a small round tip, making six straight lines. Using the backside of a knife, she drags the icing lightly across the cake in alternating directions.