Ina Garten's Chocolate Peanut Butter Globs Cookie Recipe Is the Easiest Fudgy Treat to Make
Barefoot Contessa Ina Garten's recipe for nutty, gooey "globs" are so sinfully delicious and they make the perfect homemade gift. The recipe requires a number of ingredients but very little effort to mix together, drop on a cookie sheet, and bake.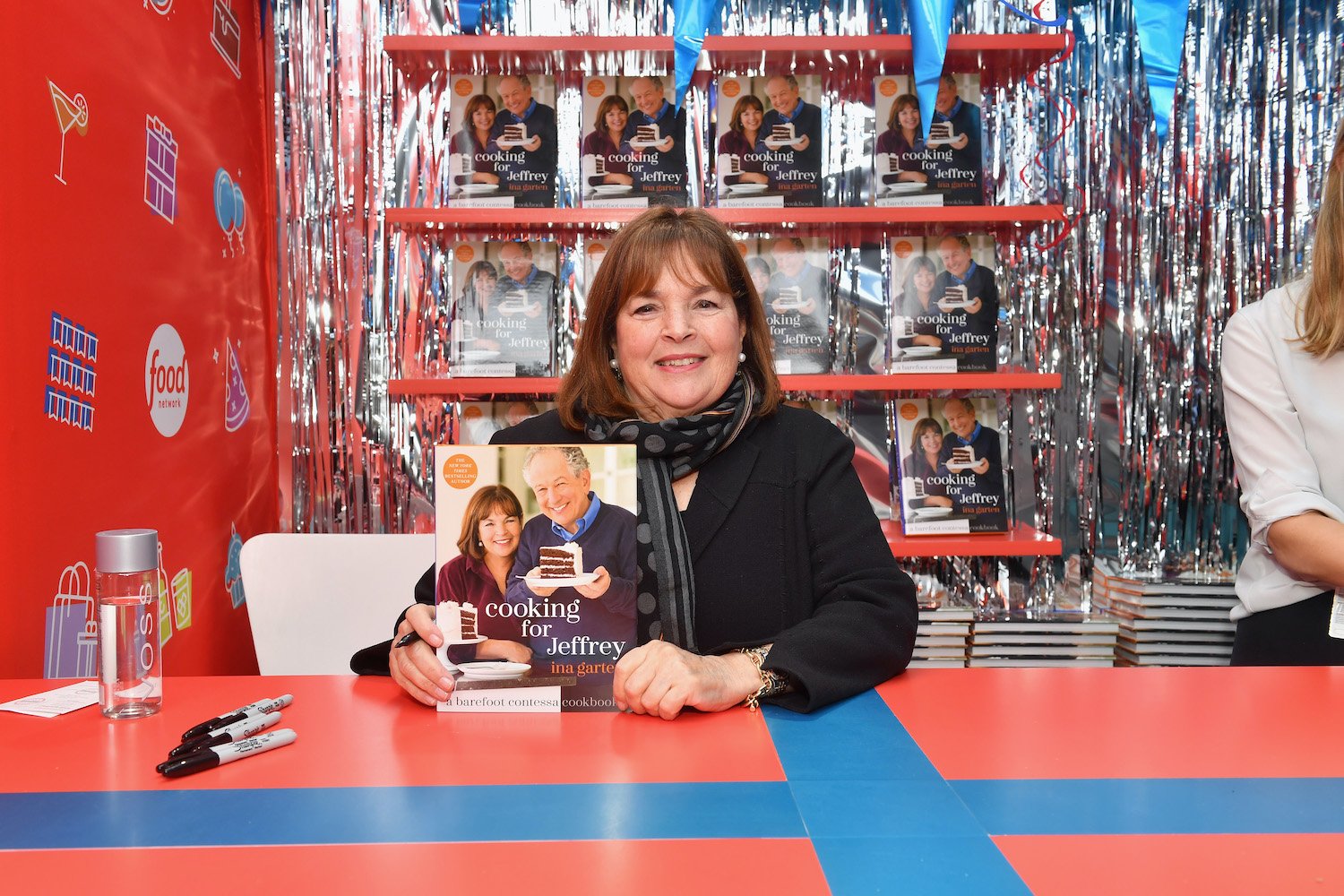 Ina Garten's chocolate peanut butter globs have a little history
During the hectic holiday season, finding some shortcuts is always a positive thing. Garten has the perfect recipe for a tasty cookie that is foolproof — packed with chocolate and nuts, plus peanut butter chips, it's a recipe you'll make again and again.
In her cookbook Foolproof: Recipes You Can Trust, Garten shares the origins of the recipe. "There was an amazing restaurant in New York City in the 1980s called Soho Charcuterie," she writes. "They used to make these huge, moist, dense double-chocolate cookies called Chocolate Globs, which were actually the inspiration for my Outrageous Brownies. I've added peanut butter chips to the original recipe and I think it's even more outrageous!"
On an episode of Barefoot Contessa, she shared the inspiration behind her chocolate peanut butter globs recipe. "I always try to find some inspiration from things that Jeffrey and I have done together," she explained. From their time visiting the NYC restaurant, Garten developed her own spin on their glob cookies.
Garten also explained the reason for adding instant espresso powder to the recipe, noting how it "really brings out the chocolate" flavor.
RELATED: Ina Garten's Brownies Recipe Uses This 'Magic' Ingredient She Says Enhances the Chocolate Flavor
Ina Garten's chocolate peanut butter globs are easy to bake
The Barefoot Contessa chocolate peanut butter globs recipe packs a delicious fudgy punch in each bite because of the small amount of flour it calls for.
Ingredients
6 tablespoons (3/4 stick) unsalted butter
12 ounces semisweet chocolate chips, divided
2 ounces unsweetened chocolate
2 extra-large eggs
1 tablespoon instant espresso powder
2 teaspoons pure vanilla extract
3/4 cup sugar
1/3 cup plus 1 tablespoon all-purpose flour
1 teaspoon baking powder
1/4 teaspoon kosher salt
1 cup whole walnut halves (not chopped)
1 cup whole pecan halves (not chopped)
2/3 cup peanut butter chips
Preheat the oven to 325 degrees and line a cookie sheet with parchment paper.
Melt the butter, 6 ounces of the chocolate chips, and the unsweetened chocolate in a glass bowl set over a pan of simmering water, stirring occasionally, until melted. Let cool off the heat for 15 minutes.
Combine the eggs, espresso powder, and vanilla in the bowl of an electric mixer fitted with the paddle attachment and beat to combine. Then add the sugar and beat for 2 minutes at high speed.
On her cooking show, Garten demonstrated how the batter should be thick and "fall back on itself in a ribbon." She then added the melted chocolate to the batter, mixing at low speed.
Combine 1/3 cup of flour, baking powder, and salt in a bowl, then add to the mixer slowly, beating on low speed. Combine the walnuts and pecans (Garten emphasized they should not be chopped in order to be "really chunky in the cookie") with the peanut butter chips and the remaining 6 ounces of chocolate chips. Add a tablespoon of flour to the nut and chips so that the ingredients distribute throughout the batter and don't sink to the bottom. Fold the nut mixture into the chocolate batter.
Using 2 spoons, drop the batter into mounds, 1 inch apart, then bake for 15 minutes and cool after removing from the oven.