Ina Garten's Chocolate Truffles: Easy No-Bake Recipe Makes the Perfect Homemade Holiday Gift
Ina Garten's chocolate truffles recipe is the easiest no-bake option when you're making goodies for the holidays — or any time of year. With just a handful of ingredients and Garten's tips to achieve the best flavor, anyone can pull these together. Bonus: they make a great homemade gift.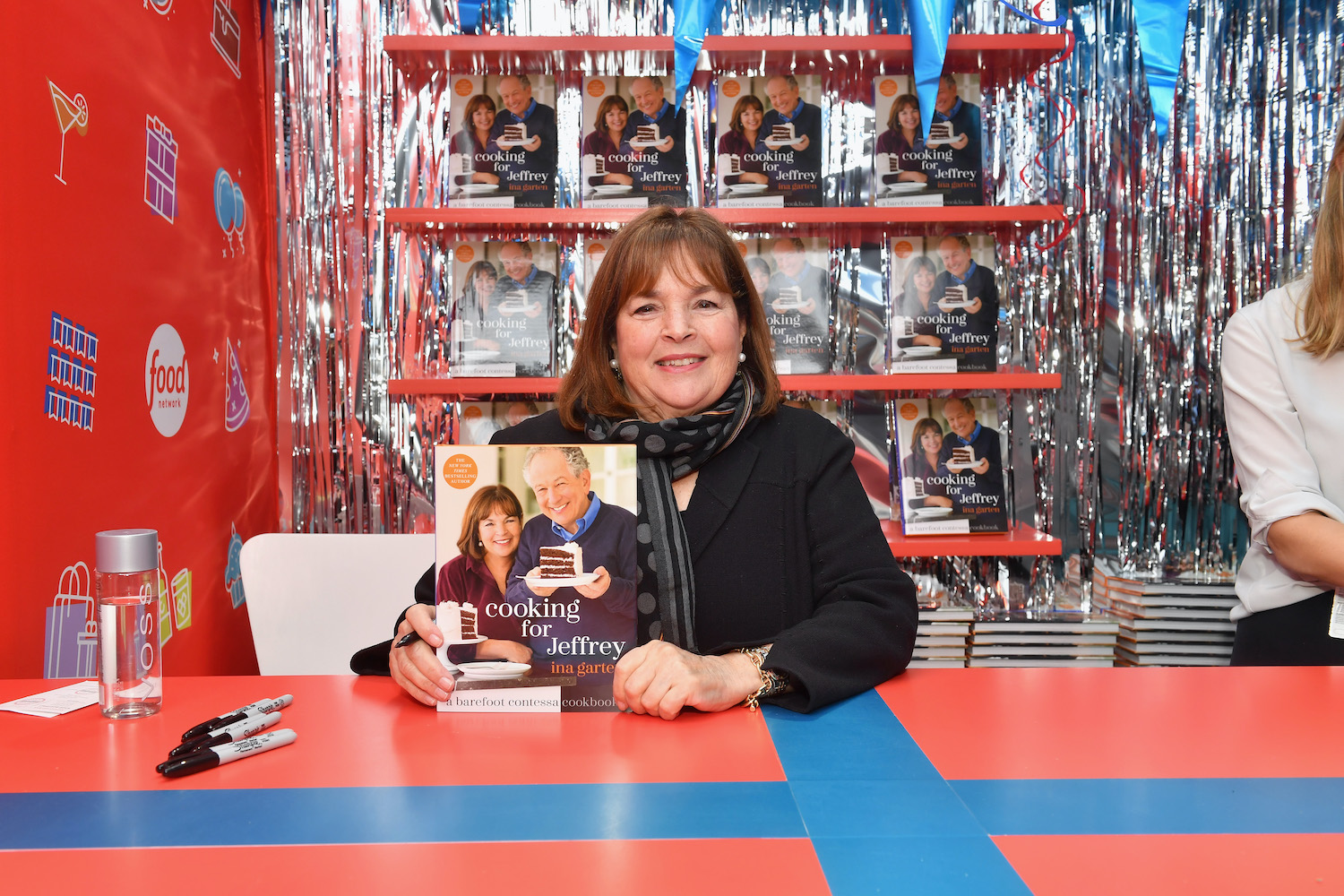 Barefoot Contessa chocolate truffles have ingredients that elevate the taste
Garten's recipe for chocolate truffles has some key ingredients that make for the perfect chocolate flavor, as she explained in a segment from her Barefoot Contessa show.
As she did in her Outrageous Brownies recipe, Garten finds that adding coffee brings out the best flavor of chocolate, but where she used instant coffee granules in that recipe, this recipe calls for prepared coffee. "For some reason, coffee really brings out the flavor in chocolate," she explained. "You won't really taste it but it'll make a huge difference in how the chocolate tastes."
Garten recommends a small amount of coffee to enhance the chocolate and, rather than just one type of chocolate, she uses two different types in the recipe: bittersweet and semisweet.
"The reason why I use both of them is because I think bittersweet chocolate is a little too bitter and semisweet chocolate is a little too sweet," she explained. "So I combine them to get the best of both worlds."
"Truffles are easier than you think they are," she explained during the show, while stirring together the melted chocolate and heavy cream. "It's basically cream, which I've got nice and hot now and lots of chocolate."
RELATED: Ina Garten Reveals Her Secret to Making Perfect Cocktails and It's So Simple
Ina Garten's chocolate truffle recipe
Garten's chocolate truffle recipe makes for a delicious gift at the holidays. Here's how she makes the tasty little desserts.
Ingredients
1/2 pound good bittersweet chocolate
1/2 pound good semisweet chocolate
1 cup heavy cream
2 tablespoons Grand Marnier, optional
1 tablespoon prepared coffee
1/2 teaspoon vanilla extract
Confectioners' sugar
Cocoa powder
Chop chocolate into small chunks and place in a heat-proof bowl. Heat cream in a small saucepan until it just starts to boil, then pour through a sieve over the chopped chocolate, stirring or whisking together until the chocolate is melted. Add the brewed coffee and vanilla. Chill the chocolate mixture for 1 hour to cool and thicken.
Using a melon baller dipped in hot water, a small cookie or ice cream scoop, or two teaspoons, place round balls of the chocolate mixture onto a parchment-lined baking sheet and refrigerate for 30 minutes. Each ball can be rolled between your hands to make it more smooth or can be "rustic" in shape. Roll each ball in toppings, such as cocoa powder or confectioners' sugar. Serve at room temperature.
Barefoot Contessa chocolate hazelnut truffles add a different flavor profile
In another episode of Barefoot Contessa, Garten demonstrated her chocolate hazelnut truffles recipe, which follows the same instructions as her chocolate truffles but with hazelnut flavoring.
"So the key to this is to add flavorings that really complement the chocolate," she explained. "I find vanilla and coffee really make chocolate taste more chocolatey."
"And then I like to add one other flavor so there's sort of a back note to it," she continued. "Very often I use Grand Marnier, but this time I think I'm going to do it with hazelnuts. So I'm going to do chopped hazelnuts on the outside and hazelnut liqueur (1 ½ tablespoons) on the inside."
Garten takes the finished product and wraps the truffles in a cellophane bag, then ties the gift with a ribbon.