Ina Garten's 'Easiest and Most Delicious' Side Dish Is 3 Ingredients
Ina Garten says this side dish is easy and delicious. And it's only 3 ingredients.
Ina Garten's brilliance in the kitchen is unquestioned. She seemingly has a dish for every season of the year. One interesting summer recipe the Barefoot Contessa has provides chefs with a new twist to an old favorite.
What makes the dish so great? It consists of only three flavors and has minimal preparation instructions, making it easy for even a novice chef. 
Read on to learn more about Garten's roasted broccolini and cheddar recipe, a delicious dish you'll want to make over and over again. 
Ina Garten's easiest and most delicious side dish consists of only three ingredients
Talented chefs can often make complex dishes out of dozens of ingredients, blending them together in a way most couldn't. But sometimes, it's the simplest dishes that make the best ones. Garten's broccolini and cheddar recipe is an example of this. It's devastatingly simple. 
According to Garten's website, The first ingredient you'll need, and the centerpiece of the dish is broccolini. According to Bon Appetit, broccolini is a hybrid of broccoli and a leafy vegetable sometimes referred to as "Chinese broccoli." It's related to broccoli, but it's not quite the same thing – even though it's sometimes called "baby broccoli." It features a crunchy texture and is a tad sweeter than regular broccoli. 
The second ingredient you'll need is cheddar cheese. This will be melted in the dish, giving the cheese a creamier texture that blends well with the broccolini's crunchy bite. 
Finally, the last ingredient you'll need is lemon. This gives the dish that added bit of zest that blends well with the vegetable and the cheese, tying all the flavors together. 
There are a few other minor ingredients that help spruce up the dish, but these three are the most important. Here's how you make it. 
Here's how to make Ina Garten's roasted broccolini and cheddar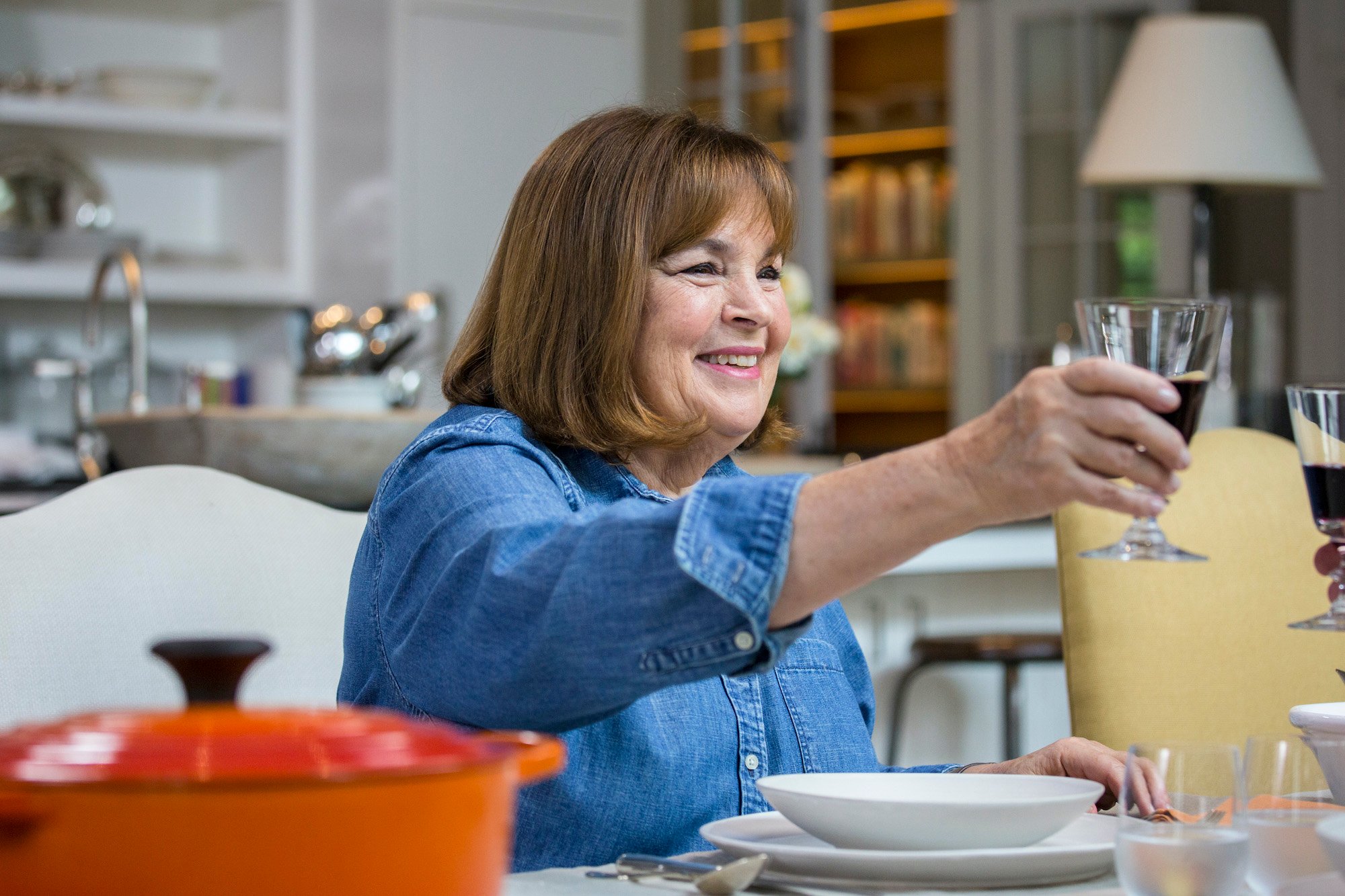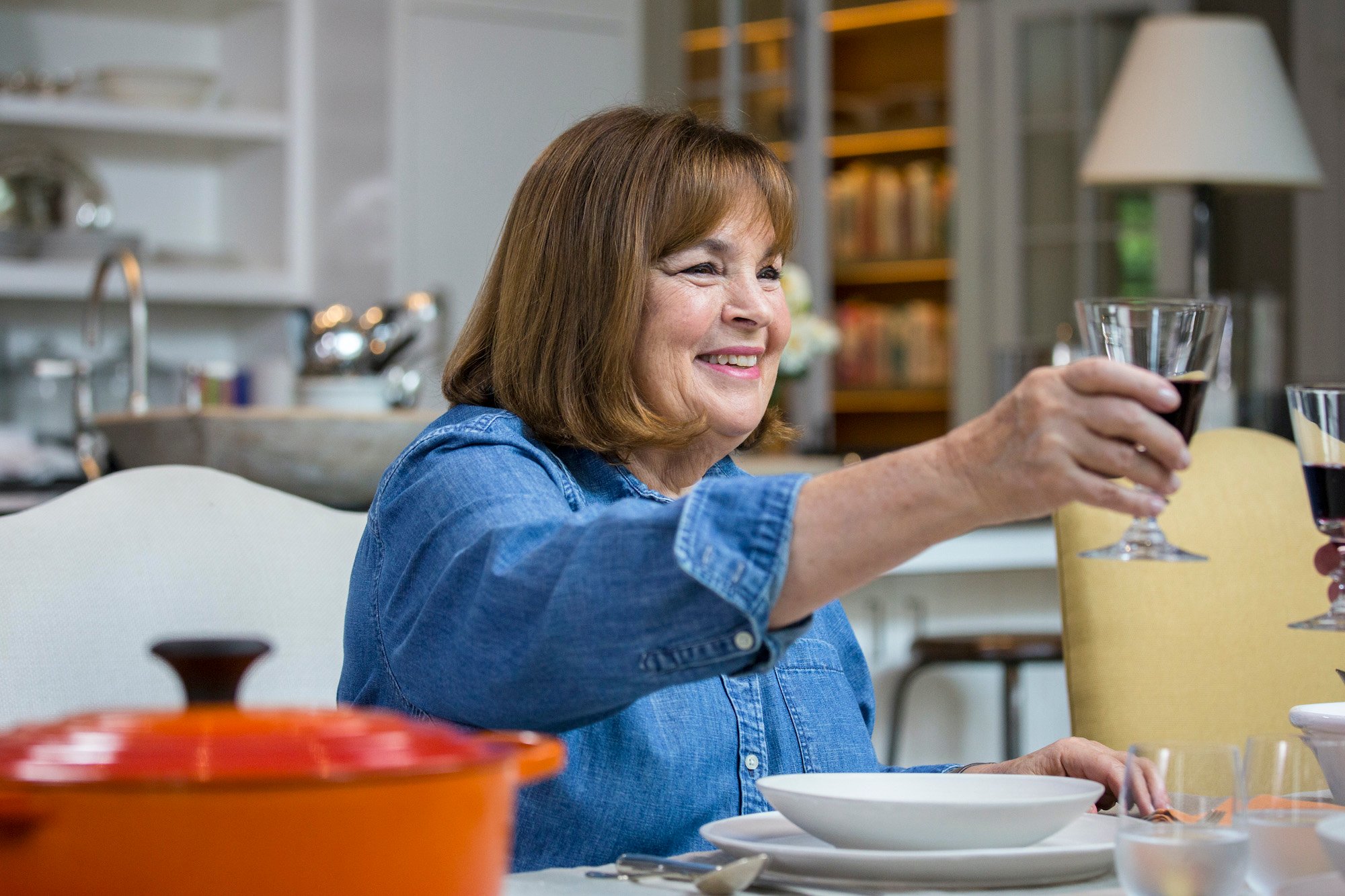 To prepare the dish, Garten recommends you have olive oil, salt, and pepper on hand for cooking and seasoning purposes. Preheat your oven to 400 degrees then cut the bottom of the broccolini off. You can then cut the bottom portions into halves or quarters (lengthwise). Pull the broccolini florets apart. 
Get a sheet pan, placing the broccolini on it. Coat the broccolini with a thin layer of olive oil. Add salt and pepper. Toss the broccolini to ensure the olive oil, salt, and pepper are evenly distributed. Then make sure the broccolini is in one single layer across the pan and put it in the oven for 10 minutes. 
Cut the cheddar cheese and break it into big pieces. Sprinkle these pieces on the broccolini after it's been cooked, then put it back in the oven for about 4 minutes or until the cheese has had a chance to melt. Once you remove it from the open, squeeze the lemon juice on top of it, add salt and pepper as needed, and enjoy. 
While this delicious recipe is sure to leave you, your friends, and your family happy, it isn't the only broccolini recipe out there by a long shot. 
Other broccolini recipes
The best part about broccolini is that its interesting texture allows it to act as a vessel for other strong flavors (like the cheddar and lemon mentioned above). All Recipe has a simple broccolini recipe that calls for you to add garlic. That's a different flavor from the ones included in Garten's dish, but it is no less delicious. 
It also pairs quite nicely with a variety of pasta dishes. Yummly has 10 pasta broccolini recipes that will leave your mouth watering. These include dishes that have bold-flavored meats like sausage and pork which all complement the leafy vegetable well.