Ina Garten's Easy Buttermilk Ranch Recipe Includes 1 Unexpected Condiment: 'It'll Be Delicious'
TL; DR:
Ina Garten likes making her own buttermilk ranch.
The Barefoot Contessa flavors it with various ingredients, including Dijon mustard.
Reviewers say to go easy on the salt.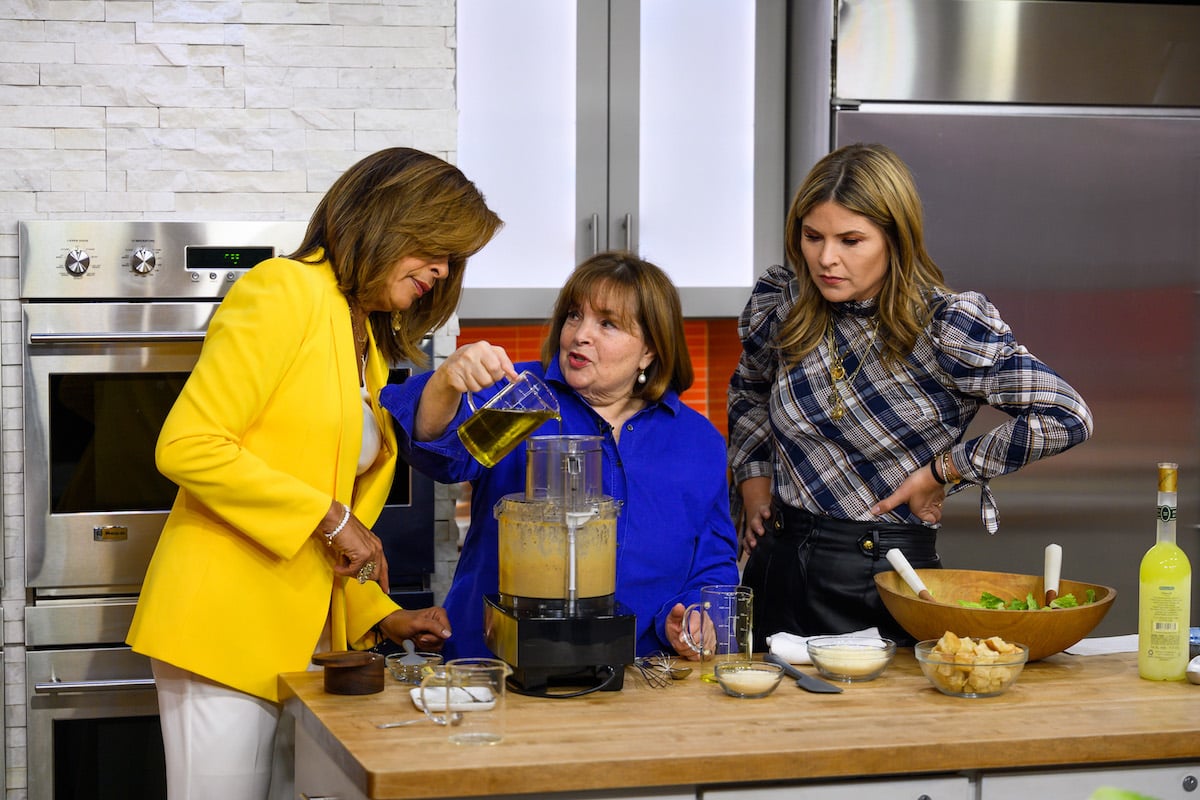 "Storebought is fine" doesn't apply to Ina Garten's buttermilk ranch. The cooking show host prefers homemade. Although, like with most of her Barefoot Contessa meals, Garten's recipe is simple. Find out how Garten's buttermilk ranch is made, plus what reviewers have to say about it.
Ina Garten prefers homemade ranch dressing
Unlike tomato sauce or pasta, buttermilk ranch isn't among the store-bought items in Garten's pantry. As she said in her 2010 Barefoot Contessa cookbook, How Easy Is That?, she likes to make it herself.
"Instead of making ranch dressing from the package, I much prefer making the real thing," she said. "It's easy and has so much flavor from Greek yogurt, buttermilk, scallions, and fresh basil."
"I serve it simply over good Bibb lettuce but it's also delicious mixed with sliced cabbage for coleslaw," she continued. "In the summer, I make large batches of this dressing and keep it in the fridge for a quick salad or as a dip for crudités."
Dijon mustard is the Barefoot Contessa's surprise ingredient
Mustard in buttermilk ranch? Garten does it. Her buttermilk ranch recipe calls for Dijon mustard. Not much more than a tablespoon, but just enough to add another layer of flavor.
Garten's buttermilk ranch recipe doesn't have a certain brand of Dijon mustard listed. However, two kinds are featured on the "ingredients" page of her Barefoot Contessa website. One option is Maille whole-grain Dijon mustard. Another is Grey Poupon Dijon mustard.
The Barefoot Contessa host puts the mustard in the bowl of a food processor, one of her must-have kitchen gadgets, with fresh basil, freshly squeezed lemon juice, and chopped scallions. Then she adds "good olive oil" (her go-to is Olio Santo), garlic, kosher salt, and freshly ground black pepper.
After pureeing everything until it's "really smooth," Garten adds "good mayonnaise" What she has left is not the "packaged kind" of buttermilk ranch but "the real thing," she said on her Food Network show. And, as an added bonus, "it's really better in advance," Garten explained. "The flavors really blend," she said, which is why it should sit in the fridge for an hour.
Reviewers caution against following Garten's buttermilk ranch recipe exactly
Even though the Barefoot Contessa is known to follow recipes exactly, reviewers of Garten's buttermilk ranch recipe don't suggest following her lead. The most common gripe among reviewers is that it's too salty.
"Definitely salt to taste," one person wrote. Another noted the importance of using the right kind of salt. They mentioned Garten typically uses Diamond Crystal kosher salt, which they described as the least salty tasting of any major brand. "So if you use table salt, then, of course, it's going to be far saltier, so just use half of what she uses," they said.
Still not sure about the addition of Dijon mustard? Many reviewers praised Garten's buttermilk ranch for being like store-bought but better. One said the mustard, as well as the garlic, give it some "heat" the "buttermilk and yogurt cool down almost as soon as you notice it."
RELATED: Ina Garten's 5-Ingredient Watermelon Mojitos Are a 10-Minute Summer Cocktail