Ina Garten's Easy Chocolate Cake Recipe Includes This Store-Bought Ingredient
Ina Garten has the easiest recipe for a rich, chocolatey dessert that requires no baking and includes a store-bought shortcut. It's big on flavor but light on prep time, making it an ideal dessert to serve guests or bring to a dinner party.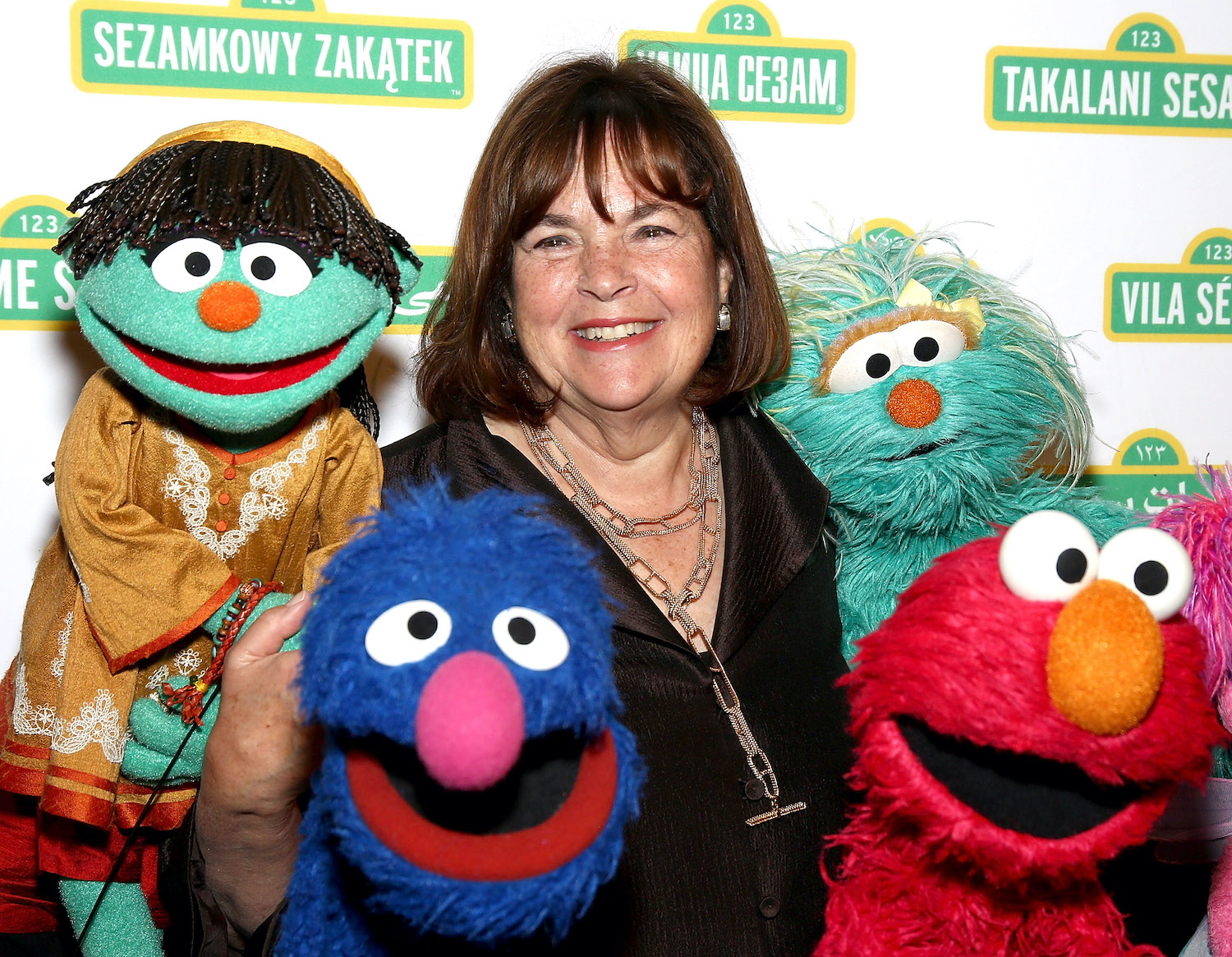 Barefoot Contessa mocha chocolate icebox cake is rich and creamy
The Barefoot Contessa mocha chocolate icebox cake recipe is a decadent dessert that doesn't require any baking time. Garten layers store-bought cookies with a rich chocolate mocha mixture, then the whole cake is refrigerated overnight to set before serving.
Ingredients
2 cups cold heavy cream
12 ounces Italian mascarpone cheese
½ cup sugar
¼ cup Kahlúa liqueur
2 tablespoons unsweetened cocoa powder
1 teaspoon instant espresso powder
1 teaspoon pure vanilla extract
3 (8-ounce) packages Tate's Bake Shop chocolate chip cookies
Shaved semisweet chocolate, for garnish
Add heavy cream, mascarpone, sugar, Kahlúa, cocoa powder, espresso powder, and vanilla to a bowl and use either a whisk attachment or beaters to beat at low speed to combine. Increase the mixer speed slowly, whipping until the mixture forms firm peaks.
Using an 8-inch springform pan, arrange the cookies in the bottom, breaking into pieces to fill in spaces. Then spread a layer of mocha whipped cream over the cookies. Alternate layers of cookies and mocha whipped mixture until there are five layers of each, with a layer of cream on top. Cover with plastic wrap and refrigerate overnight.
Once chilled, run a knife along the cakepan and remove the sides of the springform. Garnish the top with the shaved chocolate pieces.
RELATED: Ina Garten Reveals Her Secret to Making Perfect Cocktails and It's So Simple
Ina Garten's perfect chocolate cake recipe
Garten's mocha chocolate icebox cake recipe isn't the only chocolate cake Garten has shared with the world. The Barefoot Contessa recipe for Beatty's Chocolate Cake is a favorite that has earned many rave reviews.
Garten demonstrated how to make the chocolate cake during an episode of Barefoot Contessa, which begins by sifting the dry ingredients together.
"So the method of this cake is to sift all the dry ingredients together and then I'm going to slowly mix the wet ingredients into it," she explains.
Garten shakes the buttermilk before measuring it so it's "well mixed," then measures the vegetable oil and adds the eggs and vanilla to the wet ingredients, combining before pouring into the dry ingredients while mixing at low speed.
She reveals the "secret ingredient" she adds to the batter to elevate the flavor — a cup of hot brewed coffee. "I always think coffee is really important for chocolate," she explains. "It makes it taste really chocolatey and that's exactly what this does."
Garten pours the batter into two 8-inch cake pans lined with parchment paper, buttered and floured. She bakes the cakes in a 350-degree oven for 35 to 40 minutes.
When the cake has cooled, Garten frosts it with a decadent buttercream frosting made with semisweet chocolate and instant coffee granules that bring out the rich chocolate flavor.