Ina Garten's Easy Chocolate Chunk Blondies Recipe: Dough Does Double Duty as Crispy Cookies
Ina Garten's chocolate chunk blondies recipe does double duty as a cookie bar and drop cookie.
Ina Garten has a cookie dough recipe that does double duty — the same dough makes both amazing thin chocolate chunk cookies and easy chocolate chunk blondies. Garten shares some of her tips and tricks for making the dough.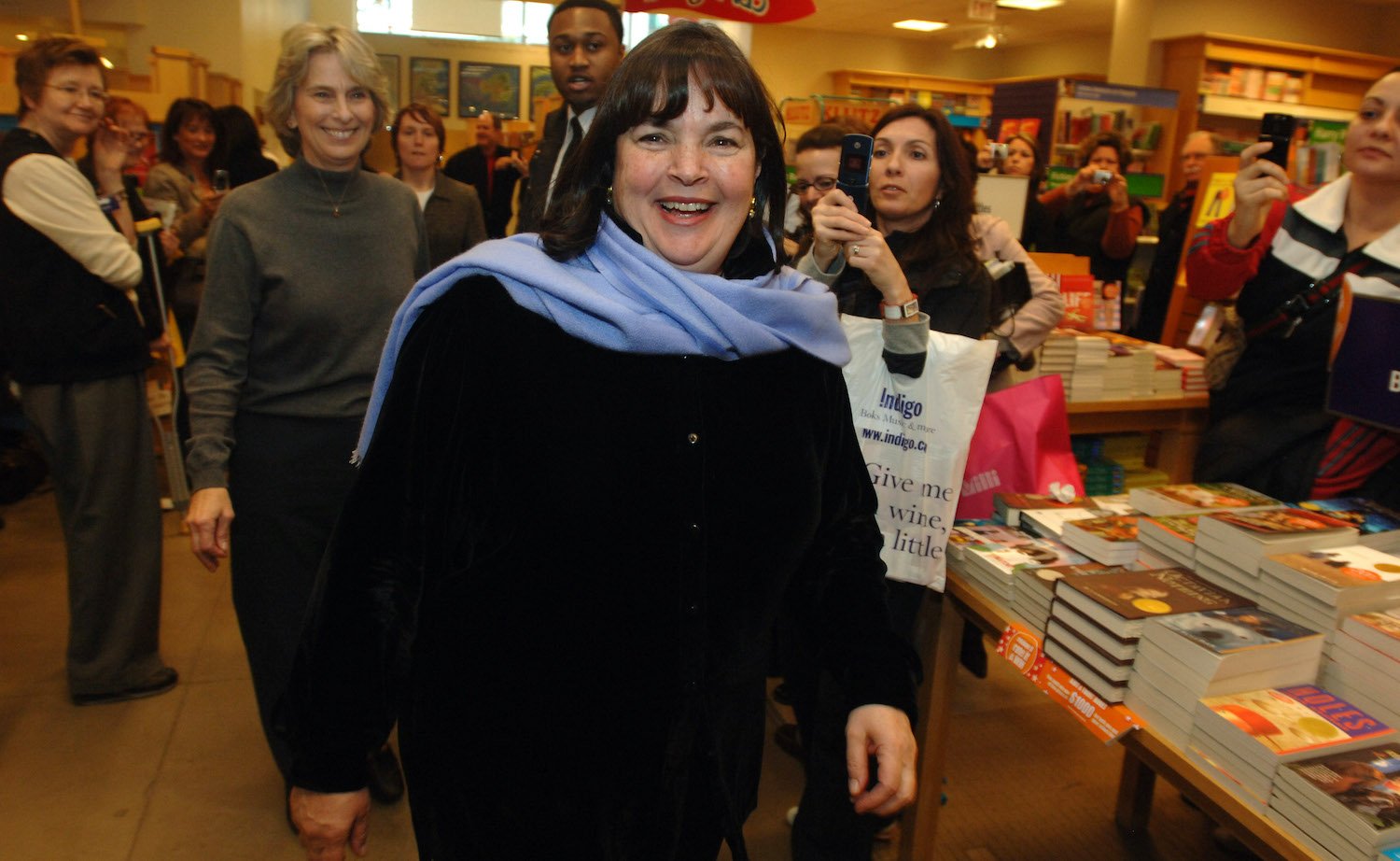 Ina Garten has a 'foolproof' method for baking
Garten's chocolate chunk blondies recipe graces the pages of her book Barefoot Contessa Foolproof: Recipes You Can Trust. Before listing the ingredients and instructions, she provided the easiest tips for getting the blondies to turn out perfectly and maintain the perfect texture.
"Blondies have a tendency to be dry, but there are two solutions: Under-bake them a little, and store them in the refrigerator wrapped tightly with plastic wrap," she wrote.
Barefoot Contessa chocolate chunk blondies recipe
Garten's chocolate chunk blondies recipe requires a handful of ingredients, including nuts and substantial chocolate chunks.
Ingredients
1/2 pound (2 sticks) unsalted butter, at room temperature
1 cup light brown sugar, lightly packed
1/2 cup granulated sugar
2 teaspoons pure vanilla extract
2 extra-large eggs, at room temperature
2 cups all-purpose flour
1 teaspoon baking soda
1 teaspoon kosher salt
1 1/2 cups chopped walnuts
1 1/4 pounds semisweet chocolate chunks, such as Nestle's
While making the recipe on her Barefoot Contessa show, Garten begins with very soft unsalted butter that's creamed with brown sugar and granulated sugar, before adding the vanilla and eggs. She then sifts flour with baking soda and salt, then adds it to the mixer at low speed.
Garten stirs in the walnuts and chocolate chunks by hand, then the batter can go directly in a pan. Spread the dough to the corners of the pan and bake in a 350-degree oven for 30 minutes.
The trick, she says, is to underbake the blondies. "If you put a toothpick in, it won't quite come out clean and that means they're done," she explains. "You want them really underdone."
The dough also makes excellent chocolate chunk cookies
Garten's chocolate chunk cookie dough isn't just for a bar cookie — you can also use the same recipe to make delicious chocolate chunk cookies.
"I've always wondered, how is it you can make the moistest chocolate chunk blondies from exactly the same batter that you make the thinnest crispest chocolate chunk cookies, but it's true," she said during her show.
Garten also explained why she prefers chunks over chocolate chips. "So these are semisweet chocolate chunks. You can use chocolate chips if you prefer, but these have more really great chocolate flavor," she shared.
As for the thin cookies, she said, "You make an identical dough, change absolutely nothing… then drop scoops of batter onto a baking sheet lined with parchment paper."
She used a small ice cream scoop, but said using a tablespoon also works.
"I know some people like their cookies thick and chewy, I like mine crisp on the outside and creamy on the inside and the chocolate chunks make them really gooey," she explained.
Another pro tip: Garten said she dampens her hands slightly and presses each scoop of cookie dough down slightly.
She baked them for 15 minutes, and, as she did with the blondies, said they should be underbaked "to get the right texture."
"When the time's up, take them out," she explained. "They will seem underdone but they won't be. Trust me. Just let them cool slightly" before moving to a wire rack "to cool completely."