Ina Garten's Easy Curried Chicken Wraps Are Perfect for a Memorial Day Picnic
Ina Garten's Curried Chicken Wraps are served at room temperature and they can be made in advance, making them a great addition to any Memorial Day picnic.
Having a Memorial Day picnic? Make Ina Garten's Curried Chicken Wraps. She's famous for her roast chicken recipes but when it comes to picnics the Food Network star opts for this different, but still delicious, Barefoot Contessa chicken dish. 
Ina Garten's Curried Chicken Wraps are served at room temperature and they can be made in advance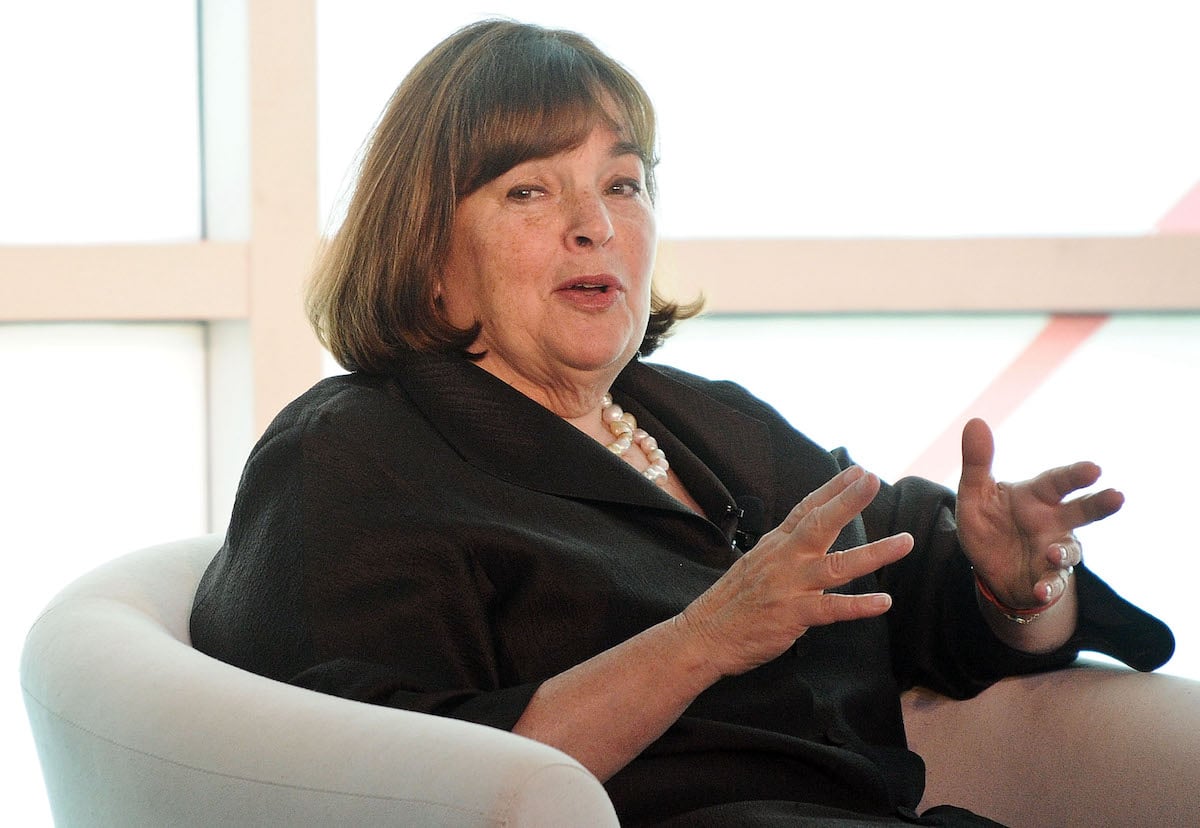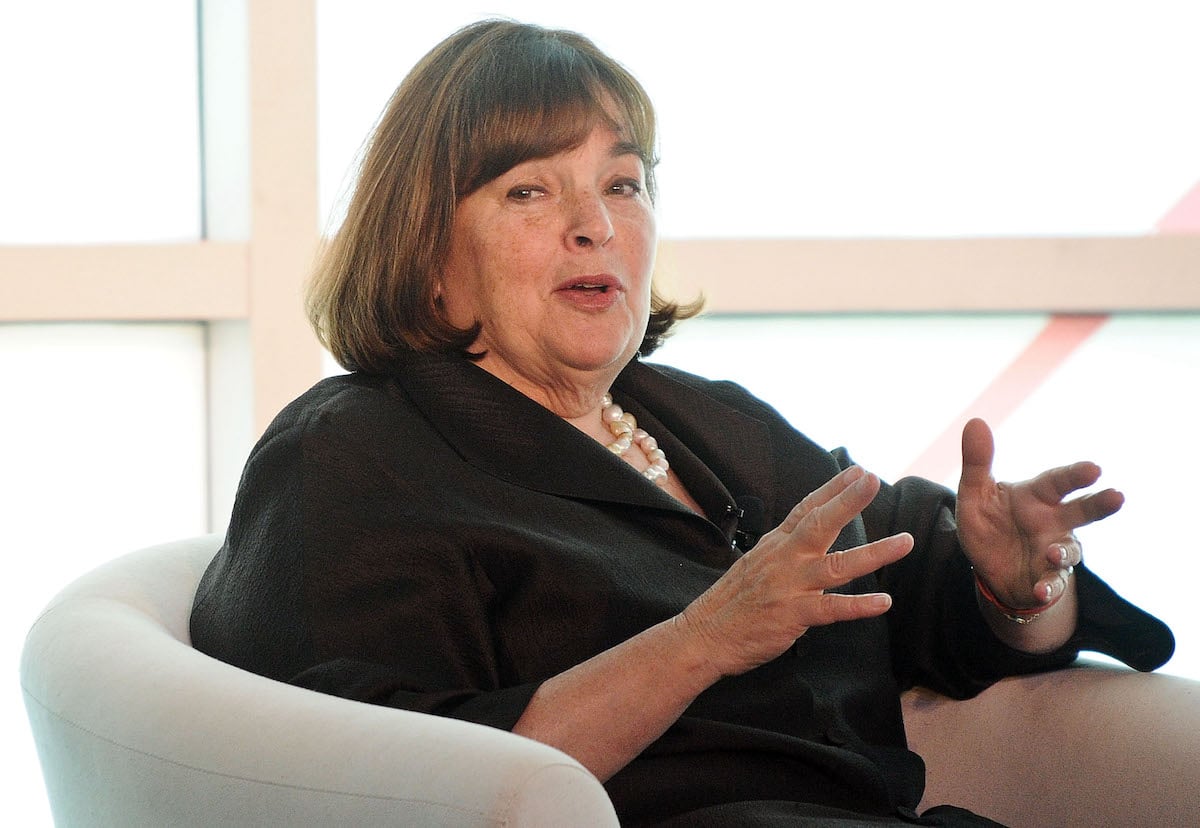 These wraps are perfect for a Memorial Day picnic or even an outdoor potluck. Don't worry about keeping them cold because Garten serves them at room temperature. Plus, they can be made in advance, one of her Barefoot Contessa rules for entertaining. 
The best-selling cookbook author made Curried Chicken Wraps on Barefoot Contessa for her and a friend to eat at the beach, according to a Food Network clip. "At one time or another, we've all thought it was a good idea to cook at the beach. It's not," she said. "A little gust of wind and there's sand in your food." 
No matter where the Memorial Day festivities are being held, in the backyard or at the beach, there's the option to make the chicken and dressing the night before. Assemble the wraps before serving and, as Garten says, how easy is that? 
Ina Garten uses shredded chicken to 'catch more of the sauce' in her Curried Chicken Wraps
Not only can these wraps be made in advance and served at room temperature but they don't require diced chicken. Garten roasts chicken for more flavor as she typically does for many of her chicken recipes, except, in this case, she shreds it instead of cutting it in cubes like she normally would.
"You can cut it up for chicken salad in lots of different ways," Garten said on Barefoot Contessa while preparing the chicken for the wraps. "I can dice it but I find for something like the wraps if you shred the chicken it actually catches more of the sauce. It's better in a wrap." 
"Just with your fingers pull the meat away from the bone … and then just start shredding it," she added. That's less work than cubing the chicken and one less dirty utensil. 
How to make Ina Garten's Curried Chicken Wraps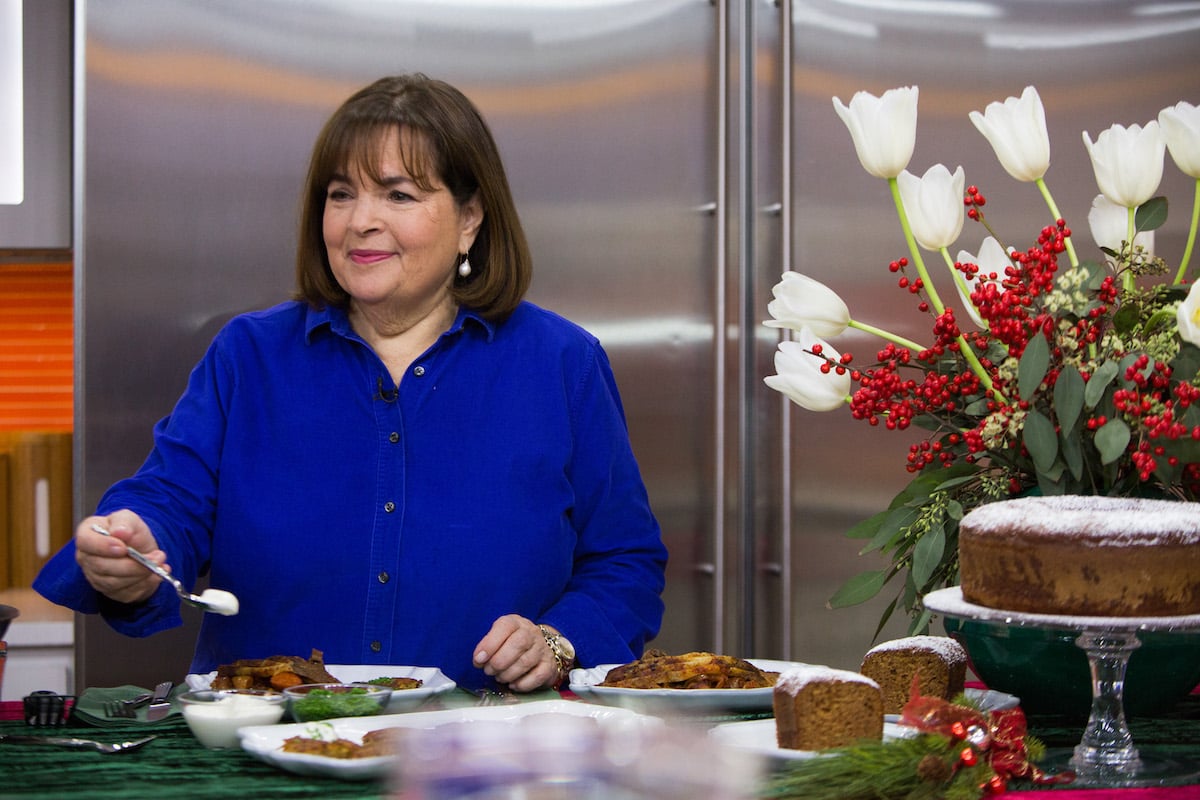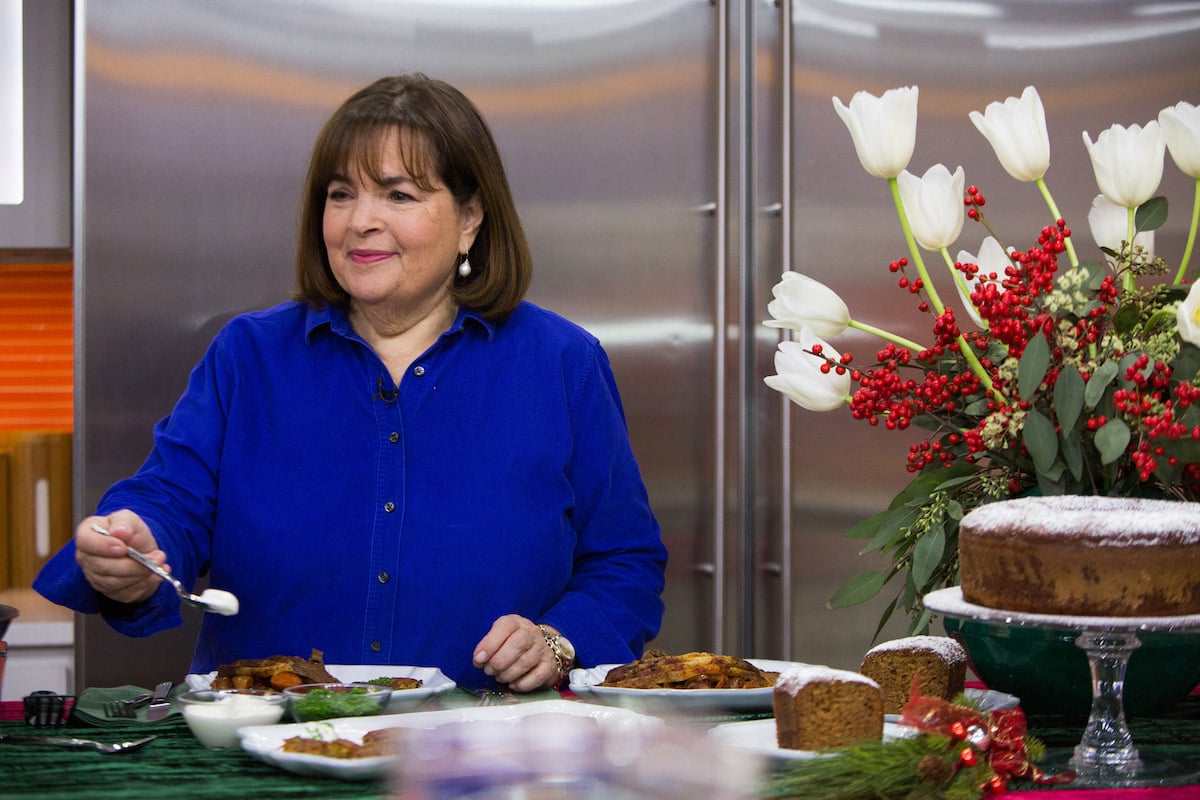 Garten starts by roasting the chicken. She puts the chicken (bone-in, skin on) on a sheet pan, her most used Barefoot Contessa kitchen tool, and drizzles it with "good" olive oil — Garten's preferred brand is Olio Santo — and salt and pepper.
After about 40 minutes in the oven, and once the chicken is cool enough to handle, Garten takes the meat off the bone and shreds it. Next up is the dressing.
In a food processor, one of her must-have Barefoot Contessa kitchen gadgets, Garten combines mayonnaise, dry white wine, curry powder, chutney, and salt. She mixes together the chicken and the dressing before tossing in raisins, chopped celery, and scallions.
Then Garten leaves the chicken in the fridge for at least four hours to let the flavors develop. Before assembling the wraps Garten adds roasted cashews to the chicken mixture. Finally, she puts the filling in tortillas and they're ready to serve.