Ina Garten's Easy Fresh Peach Cake Is the Perfect Way to Celebrate Peach Season
Peach season is here. Take advantage of all the fresh peaches by making Ina Garten's Fresh Peach Cake. The Barefoot Contessa dessert recipe is easy to make and, no surprise here, filled with fresh peaches.
Ina Garten's peach cake is a 'How Easy Is That?' recipe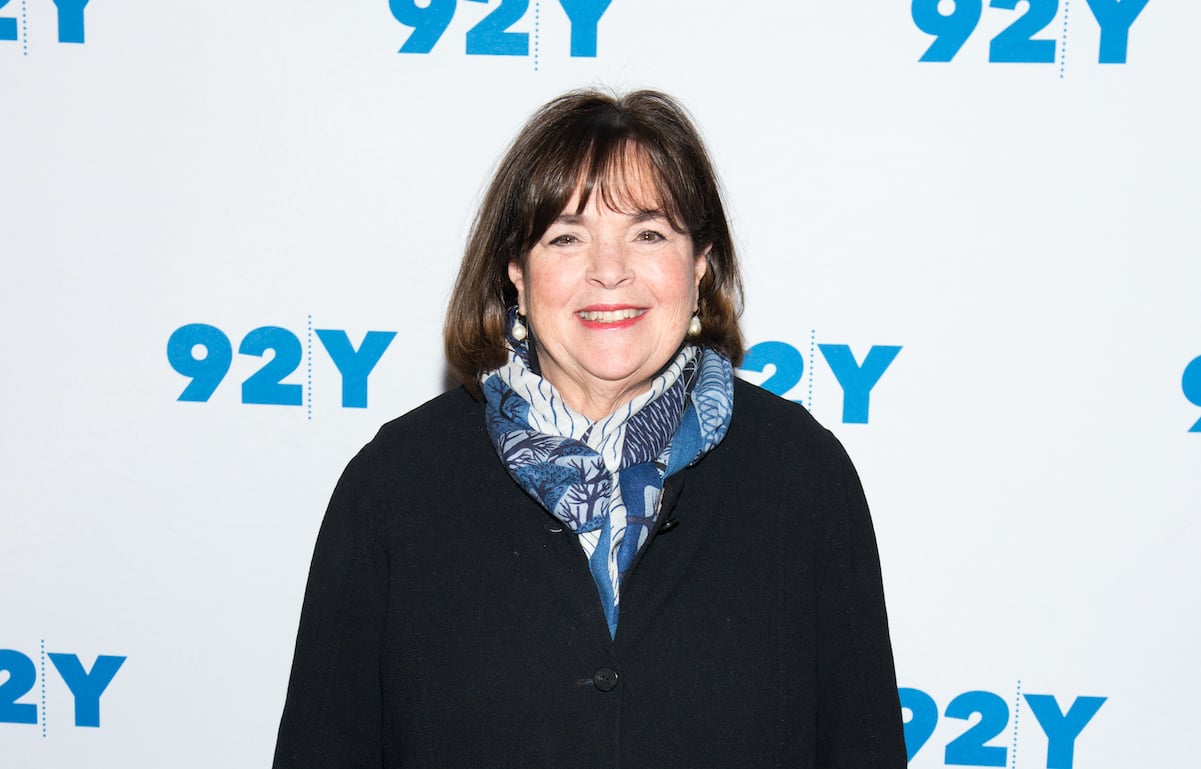 RELATED: Barefoot Contessa: The 7-Ingredient Dessert Ina Garten Loves Making for Spring Parties
Garten included her peach cake recipe in How Easy Is That?, her seventh Barefoot Contessa cookbook, which debuted in 2010. So get ready for a "How easy is that?" moment. 
Like most of the Food Network star's other recipes, this one is simple but packed with flavor. Garten uses typical cake ingredients. But in true Barefoot Contessa style she elevates them to an elegant dessert. 
At the time of publication, Garten's Fresh Peach Cake recipe has 208 reviews and five stars on Food Network's website. One reviewer called it "another superb recipe from Ina," describing the recipe as "fast, easy, and absolutely mouthwatering."
Ina Garten's peach cake recipe calls for pantry staples
RELATED: Barefoot Contessa: Ina Garten's Easy Trick to Perfect Pasta Salad
Almost all of the ingredients for this Barefoot Contessa dessert recipe are Garten pantry staples. According to the ingredients list on Food Network's website, the celebrity chef uses granulated sugar, "good" vanilla — Garten's favorite vanilla brand is Nielsen-Massey — baking soda, baking powder, kosher salt, all-purpose flour, and ground cinnamon in the cake batter. 
Additional ingredients that might require a trip to the grocery store are fresh peaches, sour cream, and pecans. Unsalted butter and eggs, two classic cake additions, round out the ingredients list. 
How to make Ina Garten's Fresh Peach Cake
RELATED: Barefoot Contessa: 1 of Ina Garten's 'Favorite Summer Desserts' Is 'Such a Crowd-Pleaser'
Garten's peach cake video features step-by-step instructions. First, she mixes together the butter and sugar in a stand mixer. Then she slowly adds the eggs one at a time. Garten uses fresh local eggs on Barefoot Contessa, but as she often says store-bought is fine. 
Next, the best-selling cookbook author adds "good" vanilla and sour cream. In a medium bowl she sifts together the dry ingredients. Then she adds them to the wet ingredients to form the cake batter. In a small bowl, Garten combines cinnamon and sugar. 
Now to assembling the cake. Garten pours some batter into a square baking pan before adding a layer of sliced peaches. The Barefoot Contessa host sprinkles the fruit with cinnamon sugar before continuing the layering process. Finally, she sprinkles chopped pecans and the last of the cinnamon sugar over the top.
Garten bakes the cake for about an hour before serving. "It's a really simple cake, but it's got so much flavor," she said on Barefoot Contessa, noting the cake will rise significantly in the oven because of the baking soda and baking powder. 
That's it. As Garten says, "How easy is that?"