Ina Garten Reveals Her Easy Trick to Getting 'Gooey, Chocolatey Brownies'
Make Ina Garten's Skillet Brownies and get "gooey, chocolatey brownies" by using a small amount of flour in the batter.
Ina Garten's way of making brownies gooey is a how-easy-is-that? moment. The Barefoot Contessa has multiple brownie recipes but it's her Skillet Brownies that are perfect for fans of ooey-gooey desserts. 
Ina Garten uses 10 ingredients to make her Skillet Brownies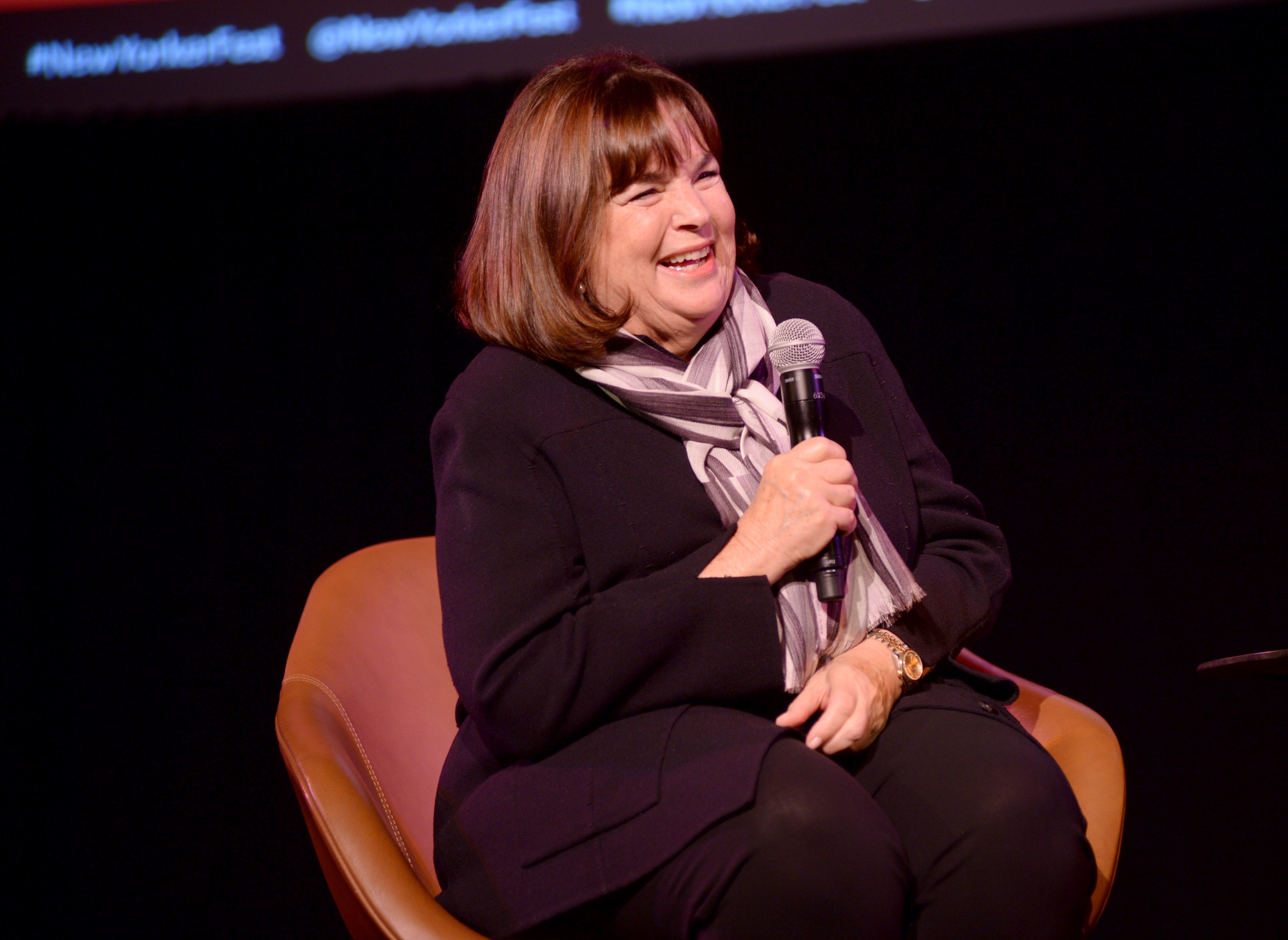 The idea for this recipe came from a meal Garten had at The Standard Grill in New York City. The Food Network star had a skillet brownie and liked them so much she decided to make her own. 
"They serve these warm brownies in a skillet," she said during an episode of Barefoot Contessa: Back to Basics, according to a video on The Food Network's YouTube channel. "It was so delicious that I had to come home and make it myself immediately but from my brownie recipe."
Garten's simple approach to food continues with these brownies. She uses just 10 ingredients to make them. The majority are Barefoot Contessa pantry staples such as flour, baking soda, sugar, and chocolate chips. Garten also adds a splash of "good" vanilla — her favorite store-bought vanilla is Nielsen-Massey Madagascar Bourbon pure vanilla extract — and instant coffee granules to enhance the chocolate flavor.
The Barefoot Contessa's trick to 'Gooey, Chocolatey brownies' is using a small amount of flour
In the process of making her Skillet Brownies, Garten revealed a game-changing tip for gooey brownie lovers everywhere. While folding flour into the batter she explained using such a small amount — a fourth of a cup — would produce a gooey brownie.
"As you can see, there's very little flour in this which is what makes them such gooey, chocolatey brownies," she said. 
How easy is that? Using less flour is a simple, Barefoot Contessa-approved way of getting gooey brownies. And it doesn't require any random kitchen gadgets or hard-to-find ingredients. 
How to make Ina Garten's Skillet Brownies
The Barefoot Contessa's Skillet Brownies begin with melting chocolate chips, unsweetened chocolate, and butter in a bowl. While it cools, the eggs, coffee, vanilla, and sugar are gently stirred together. According to recipe instructions on The Food Network's website, it's important to carefully combine the ingredients instead of beating the eggs. 
From there the melted chocolate is combined with the egg mixture. While it comes to room temperature, Garten sifts together the baking powder, flour, and salt. Then she adds everything together before tossing flour-coated chocolate chips — that way, they won't sink to the bottom — in the bowl. 
The Barefoot Contessa then divides the batter evenly between five mini cast iron skillets. She places them all on a sheet pan before baking them for 25 minutes. Be cautious not to overbake these or else they could lose their gooey centers. Serve warm with a scoop of vanilla ice cream. Garten's favorite is Häagen-Dazs. 
Ingredients for the Barefoot Contessa's Skillet Brownies: 
1/4 pound (1 stick) unsalted butter
4 ounces plus 1/2 cup Hershey's semi-sweet chocolate chips, divided
1 1/2 ounces unsweetened chocolate
2 extra large eggs
2 teaspoons instant coffee granules, such as Nescafe
1 1/2 teaspoons pure vanilla extract
1/2 cup plus 1 tablespoon sugar
1/4 cup plus 1 tablespoon all-purpose flour, divided
1 teaspoon baking powder
1/4 teaspoon kosher salt