Ina Garten's Easy Trick to 'Elevate' A Dinner Party
Ina Garten has refrained from cooking for a large group as a way of keeping her distance from people during the pandemic. But the Food Network star has tricks to creating the perfect dinner setting for a group — even if it's only a few people. And her secret to elevating the event is one that's almost too easy to believe.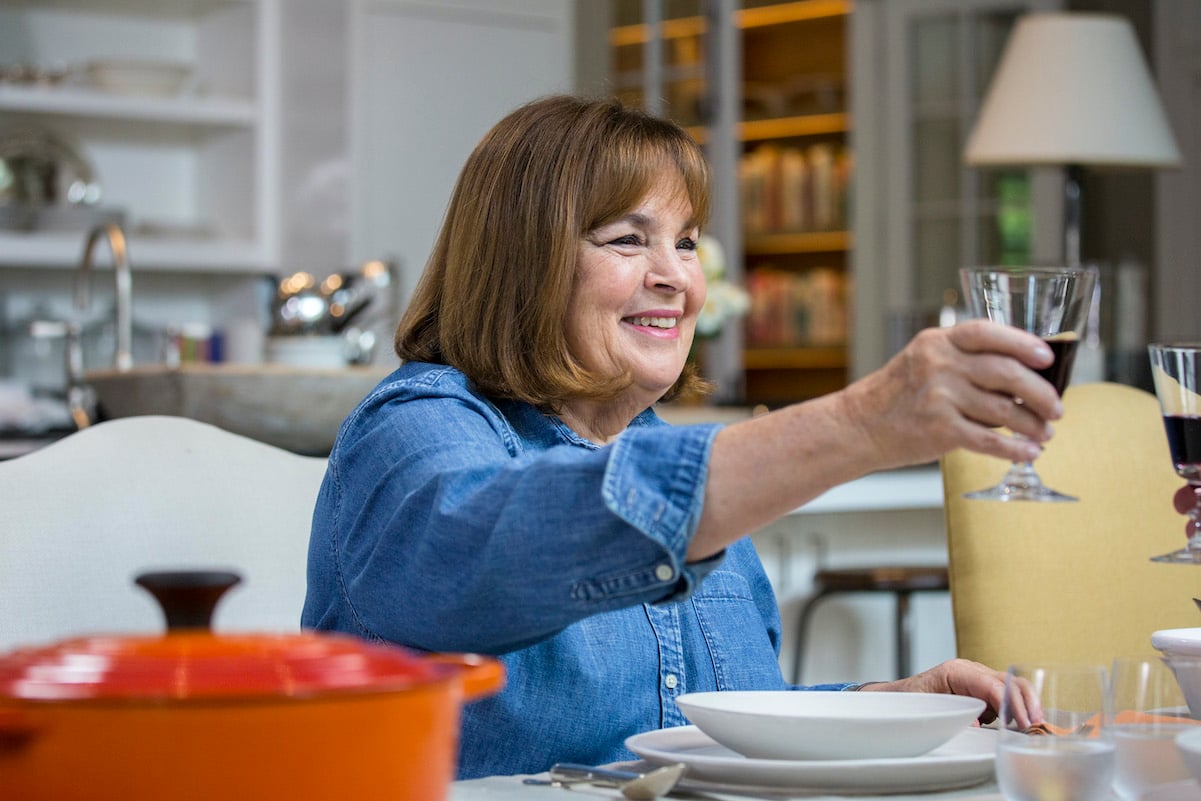 Ina Garten has a few small tricks for preparing a large dinner
It's no secret that large dinner parties are off the table this year. Garten has been hunkering down in her East Hampton home, where she's been doing plenty of cooking for very few people. Still, the celebrity chef hasn't stopped hosting people altogether — she's simply cut back on her invite list.
Garten revealed in an interview with Veranda that she's still celebrating the holidays, despite the uncertainty. "Although it's just the two of us, it's important to mark those holidays—even if it's just to know what day it is!" Garten said, referring to herself and her husband, Jeffrey. She also revealed that she invested in outdoor heaters so that she and Jeffrey could dine "al fresco" for as long as possible. Though the heaters can be expensive, it's helped her enjoy the colder weather a bit more.
Garten also recommends setting a decorative dinner table, regardless of how many people might be attending the meal. "I make everyone their own buffet plate so we don't have to pass things back and forth," she said, referring to a socially distanced dinner party. "I still set a gorgeous table, so it feels special."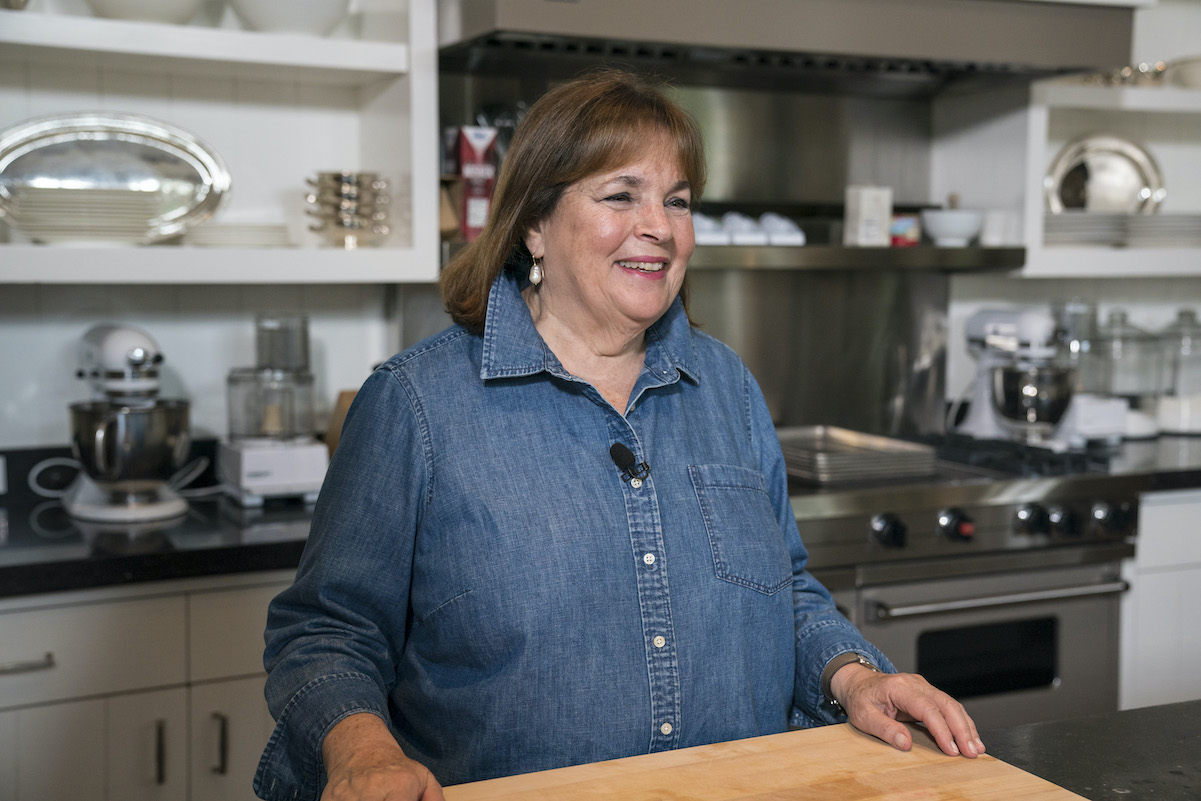 RELATED: 'Barefoot Contessa' Ina Garten Reveals These Items Have Gotten Her Through the Pandemic
Garten's biggest secret to elevating her dinner party is surprisingly simple
It doesn't take much to host a dinner party. Pretty place settings and a vibrant menu are enough to create the perfect atmosphere for friends to gather. But Garten likes to step it up a notch when it comes to cocktails. Her secret? Serving all drinks in martini glasses.  
Serving all cocktails in something as classy as a martini glass ups the entire vibe of the party. Fans might remember when Garten's massive martini glass went viral at the beginning of the pandemic, but the cocktail in the glass doesn't have to be a martini. Garten has plenty of cocktail recipes that would also look beautiful in upscale glassware.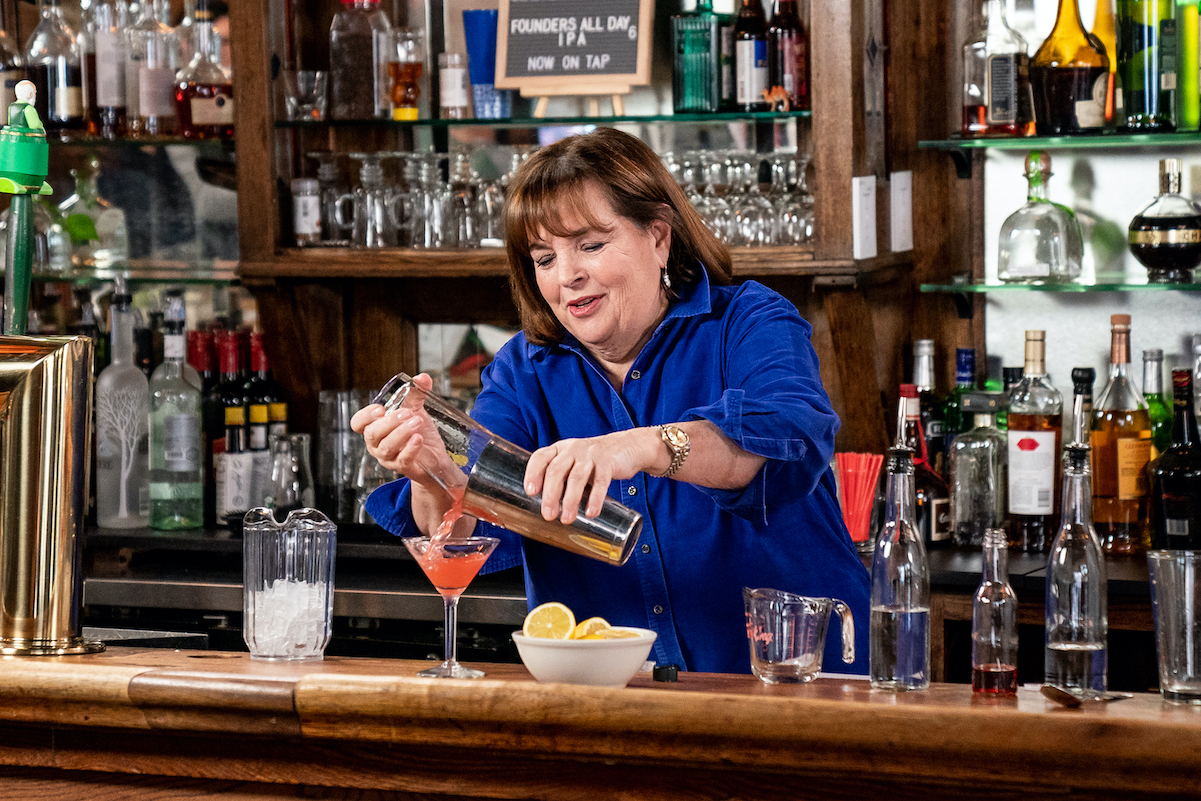 Garten is celebrating the holidays a bit differently this year
2020 has been a tiring year, but Garten still wants to celebrate the holidays with her husband. Garten told Elle that she bought "the smallest turkey" she could find for Thanksgiving dinner, since she was only celebrating with Jeffrey. She also provided a big tip for turkeys: Don't stuff them, or the outside will get overcooked.
Garten's holiday season will look similarly to the rest of her quarantine experience. "We didn't go anywhere," she said, adding, "I was cooking every meal for us." Though Garten has seen a few people since quarantine started, she'll have to make the best of this year's holiday with only Jeffrey.