Ina Garten's Favorite Brand of Pasta, Plus 3 Easy Weeknight Pasta Meals Straight From the Barefoot Contessa
Want to make pasta the Barefoot Contessa way? It doesn't get much easier than having a "store-bought is fine" moment with Ina Garten's favorite pasta brand. Use the pasta to make one of the cookbook author's weeknight pasta recipes and there will probably be a "How easy is that?" moment too.
Ina Garten loves 2 store-bought pasta brands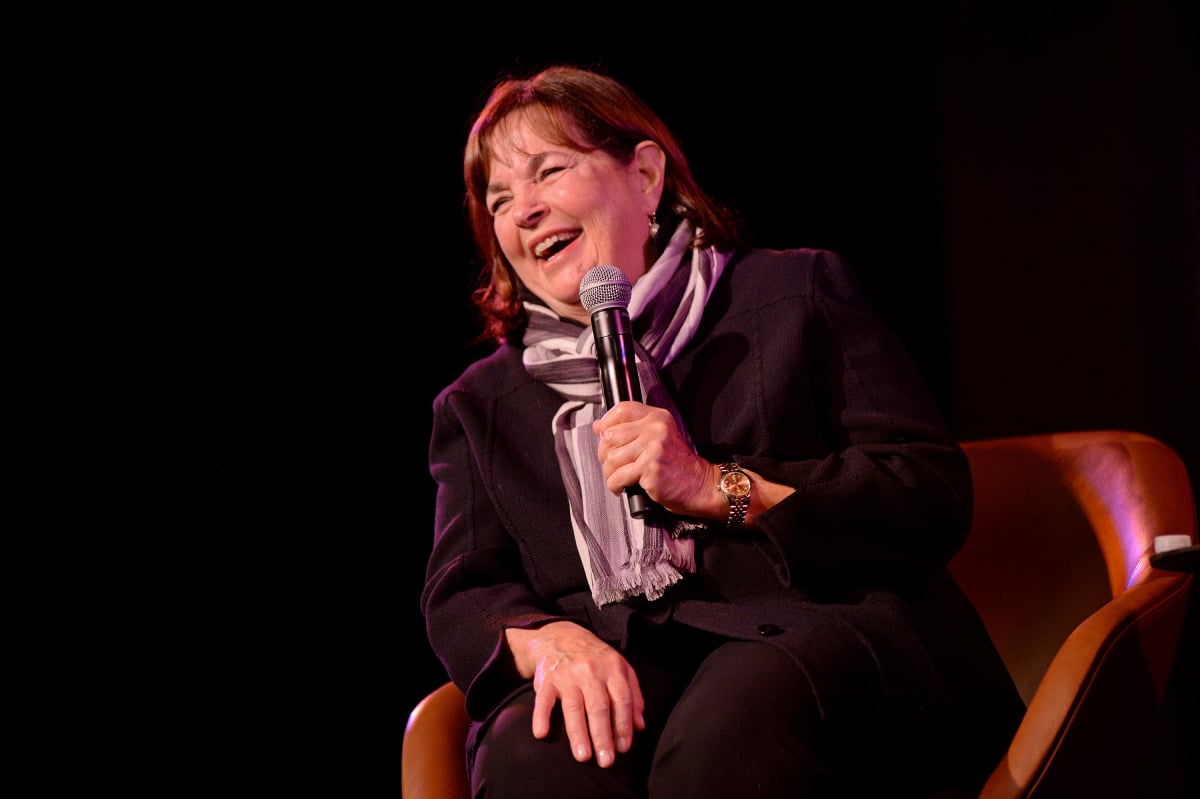 The Modern Comfort Food author has long been about making cooking (and entertaining) as stress-free as possible. Sure, she's admitted even she gets stressed out before a dinner party but she uses shortcuts and tricks to make it an enjoyable experience.
Enter store-bought pasta. Garten doesn't have a pasta maker in her pantry. In fact, she once called it the most overrated kitchen tool. Instead, she opts for the store-bought stuff as opposed to making it from scratch. And, according to her, it's better than fresh pasta. Yes, really. So what's the pasta brand Garten loves? She's actually a fan of not one but two store-bought pasta brands. 
In 2018, Garten took Bon Appétit inside her kitchen to share some of her Barefoot Contessa pantry essentials, including store-bought pasta. First up, the brand she uses regularly.
"I most often used De Cecco pasta, which I think is really good quality. I'll use any shape, like fusilli, penne, bow ties, whatever I'm in the mood for," she said.
Then there's the store-bought pasta brand she turns to for fancier meals.
"For a really luxurious dish, I love Cipriani Tagliarelle. It's basically linguini," Garten said. "It tastes like fresh pasta, but better," she added, saying she doesn't "happen to love fresh pasta" because she usually finds it "a little too doughy." As for the store-bought pasta, it "cooks in three minutes, and it's just fabulous."
The Barefoot Contessa's Pasta with Pecorino and Pepper is a quick vegetarian take on weeknight pasta
RELATED: Barefoot Contessa Ina Garten Has 3 Unique Lasagna Recipes to Feed a Crowd
Need dinner on the table fast? Look no further than this quick weeknight dinner recipe that comes together in 15 minutes. Grab a box of Cipriani Tagliarelle — the recommended pasta for this dish — some cheese, and a few other ingredients, and the vegetarian dish will be ready.
Ina Garten's Midnight Pasta is an easy weeknight pasta dish with only 6 ingredients 
This is another simple, vegetarian pasta recipe from the Food Network star. Garten's recipe for Midnight Pasta calls for De Cecco store-bought pasta. The cooking show host tosses it together with a handful of ingredients and, in a little over 30 minutes, it's done. The recipe, also called Spaghetti Aglio E Olio, also calls for what Garten refers to as "good olive oil." To her, that means high-quality olive oil such as Olio Santo.
Ina Garten's Lemon Fussili with Arugula is a 5-star Barefoot Contessa recipe that's ready in 40 minutes
RELATED: 'Barefoot Contessa' Star Ina Garten's 5 Favorite Pasta Recipes Ever
Compared to the previous pasta recipes Garten's Lemon Fussili with Arugula takes a little longer to prepare, clocking in at 40 minutes. But it's still an easy weeknight pasta recipe that's relatively quick to make. Plus, it's loaded with fresh vegetables. Don't have the vegetables the recipe calls for on hand? Use whatever's in the fridge.