Ina Garten's Favorite Item In Her Kitchen Only Has 2 Ingredients and Makes a Perfect Hostess Gift
Barefoot Contessa star Ina Garten has made 2020 a lot more tolerable for her fans. During quarantine, she's shared a ton of recipes for giant cocktails and easy weeknight dinners. She's also released a new cookbook — Modern Comfort Food.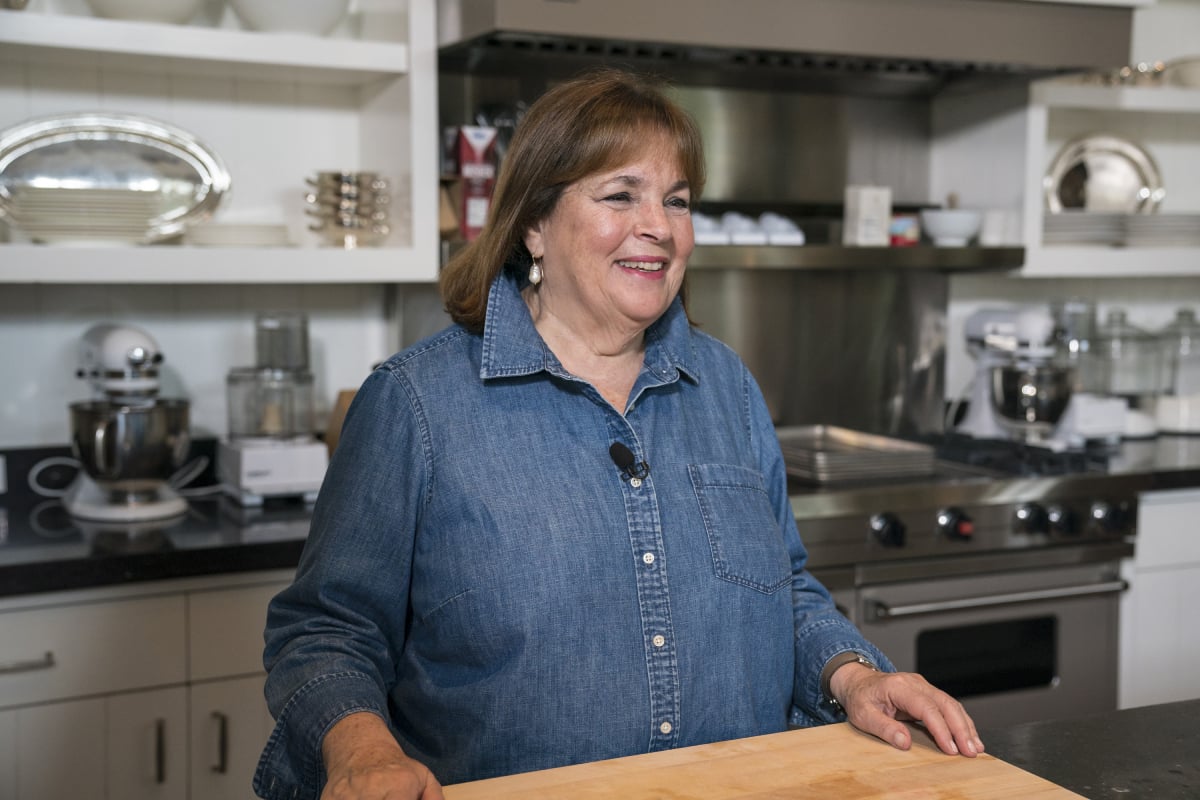 Recently, Garten gave fans an in-depth look at her Hamptons barn kitchen, and she surprisingly revealed her favorite kitchen item only has two ingredients.
Ina Garten used to work and film in her Hamptons home
In a new video from The New York Times called "Ina's Favorite Things," Garten gives viewers a tour of her barn kitchen at her home in the Hamptons. She explained that the barn kitchen is also her office.
"This barn is actually a great luxury for me," Garten said. "I used to work and film in my house — that was crazy."
The barn kitchen is also where Garten hosts a large Thanksgiving dinner for friends and family every year. But this year, the Food Network star is celebrating the holiday with her husband, Jeffrey.
"I'll probably make a very small turkey, and I think we're going to have a very good time," she insists.
For others who are keeping their Thanksgiving celebrations small in 2020, Garten has shared "Micro Thanksgiving Recipes" on her website. They include a Make-Ahead Roasted Turkey, Chipotle Smashed Sweet Potatoes, and Herb and Apple Bread Pudding.
The 'Barefoot Contessa' star keeps three necessities on her kitchen counter
In the video, Garten shared that she makes sure to always have three things on her kitchen counter. Most importantly, the Barefoot Contessa keeps ingredients on the counter that are best at room temperature – garlic, oranges, lemons, and eggs (for baking). The second necessity on the kitchen counter is a jar of tasting spoons.
"I'm always picking up something and stirring or tasting something, and I just buy antique silver spoons — they're really inexpensive — and I just put them in a jar and leave them on the counter," Garten says.
The third item that is always on hand are Garten's butcher blocks. She explained that she has "lots of them." And, if they are taken care of they will last forever.
Garten also revealed that she keeps three kinds of salt next to her stove. First, she has Diamond Crystal Kosher salt because "it's actually different from other Kosher salts." She also has French sea salt to "finish things," and Maldon flaked sea salt for dishes that need crunchiness and flair.
Ina Garten reveals her favorite kitchen item
At the end of her video tour, Garten grabs her "favorite thing in the kitchen" — a jar of homemade vanilla extract.
"This is it. This is my homemade vanilla. This has been going for 35 years," Garten explained. "What I did was I took a jar and I put vanilla beans in it. They're expensive, but you don't have to do it very often. And then I poured in vodka. You can use very inexpensive vodka, no time for Grey Goose."
Garten noted that she filled the jar with vanilla and vodka. After four to six months the liquid becomes homemade vanilla extract, and the smell is "just amazing." She then explained that the seeds inside the vanilla beans become liquid. She advised her fans to snip off the top, squeeze the beans out, and add it to a vanilla pudding or cake to make it "so flavorful."
Garten says that her homemade vanilla extract is easy to make, and it's a "great Christmas gift."
Modern Comfort Food is available now wherever books are sold.