Ina Garten's Fruitcake Cookies Are a Unique and Tasty Spin on a Hated Christmas Classic
Ina Garten has a delicious spin on a holiday dessert classic that few people seem to enjoy — fruitcake. Her Barefoot Contessa fruitcake cookies take the basic elements of the dense cake and give it a new twist, resulting in a lighter treat that doesn't skimp on flavor.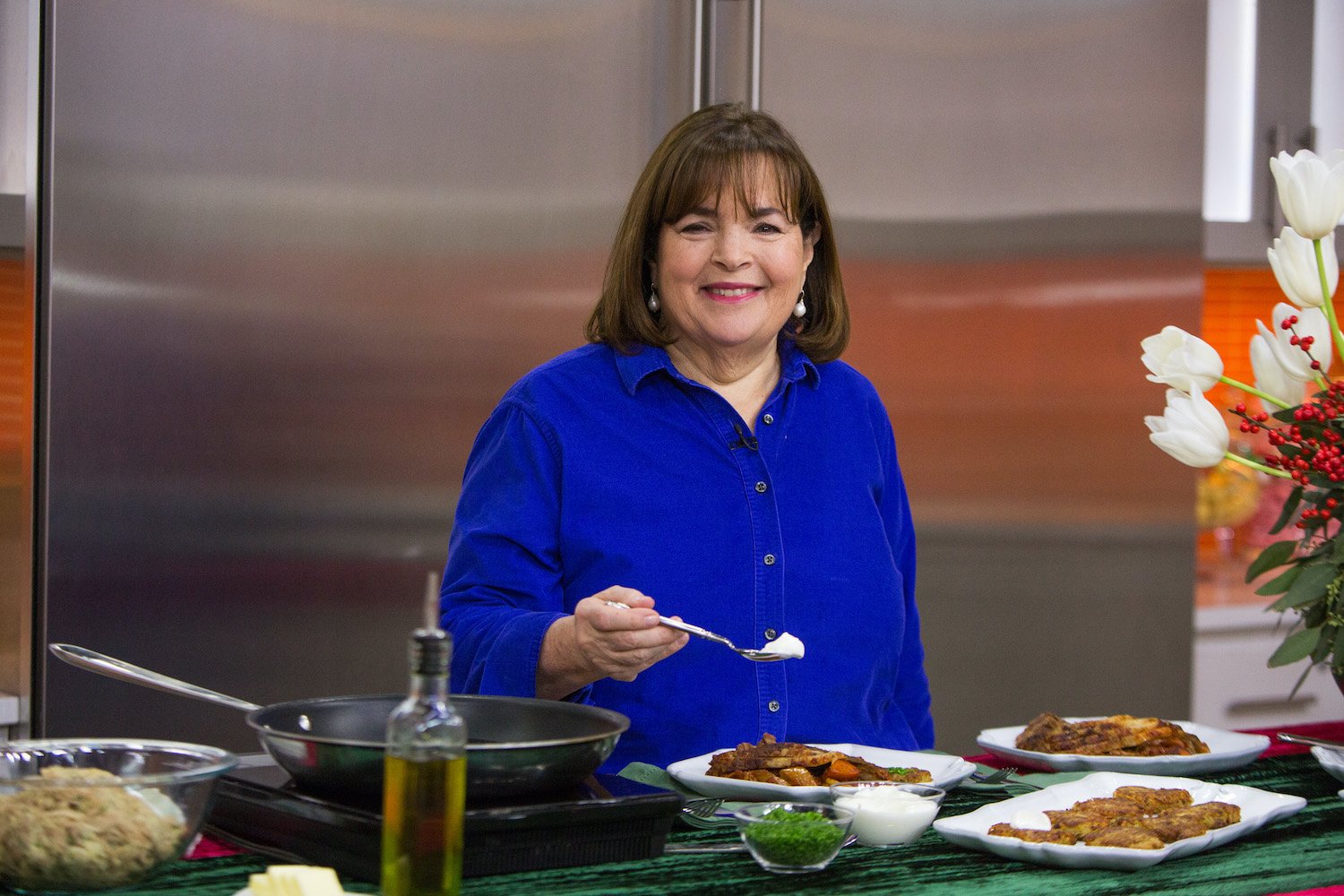 Barefoot Contessa's fruitcake cookies have a history
Garten's fruitcake cookies recipe is featured in her book Barefoot Contessa at Home. She explains in the book how she got the recipe from cookbook author Lee Bailey when he asked her to make them for Saks Fifth Avenue.
"Many years ago Lee Bailey, the wonderful cookbook author, gave me this recipe and asked us to make 600 pounds of cookies for him to sell at his store in Saks Fifth Avenue during Christmas," she wrote. "Nobody really likes fruitcake, but they love these cookies — they're so delicious!"
Garten's recipe has been scaled back so you don't have to make 600 pounds of them, thankfully. Her recipe makes 5 dozen small cookies.
"For anybody who doesn't like fruitcake, forget it. You'll love these," she claimed on Barefoot Contessa. It's an easy slice and bake cookie recipe that can also be wrapped for a beautiful homemade gift.
Among the many comments on the Barefoot Contessa video was one fan who gave the recipe high marks. "I've made these for two years in a row now for Christmas time. I'm not fond of fruitcake," they wrote. "But I love these cookies! And everyone who has tried them loves them. It will continue to be on my holiday cookie list every year!"
Ina Garten's fruitcake cookies are a lovely spin on a classic
You can't beat the classics, typically… but in this case, given people's general distaste for fruitcake, Garten's cookie recipe definitely outshines the original.
The Barefoot Contessa fruitcake cookies recipe brings the elements of the traditional fruitcake to a slice and bake cookie, with the spicy and fruity elements intact, but without the dense or dry heaviness that fruitcake is known for.
Ingredients
1/2 pound dried figs, coarsely chopped
1/4 pound raisins
2 ounces candied cherries, coarsely chopped
2 ounces dried apricots, coarsely chopped
1 tablespoon honey
2 tablespoons dry sherry
1 tablespoon freshly squeezed lemon juice
6 ounces chopped pecans
Kosher salt
1/2 pound (2 sticks) unsalted butter, at room temperature
1/2 teaspoon ground cloves
1/2 cup sugar
1/3 cup light brown sugar, lightly packed
1 extra-large egg
2 2/3 cups all-purpose flour
Remove stems from figs and coarsely chop, adding them to a bowl with the raisins, cherries, apricots, honey, sherry, lemon juice ("for brightness"), pecans, and a pinch of salt. Macerate the mixture by covering the bowl with plastic wrap and allowing the fruit to soak, soften, and plump, setting it overnight at room temperature.
Using a paddle attachment in an electric mixture, cream the butter, cloves, and sugars on medium speed for 3 minutes until fluffy. Add the egg, mixing at low speed, then slowly add the flour and salt until combined.
The fruit and nuts are then added to the dough and folded in to incorporate. Divide the dough in half and form into an 18-inch log, wrapped in parchment paper. Refrigerate the dough for several hours.
Preheat the oven to 350 degrees. Cut the log into 3/8 inch thick slices and place on an ungreased cookie sheet. Bake 15-20 minutes until cookies just start to turn golden brown.