Ina Garten's Glazed Ham Recipe Is Perfect for Christmas Dinner: It's Got a 'Major Wow Factor'
A classic ham for Christmas dinner is a traditional holiday meal and Barefoot Contessa Ina Garten has found a way to elevate a basic ham with a delicious fruit glaze that's so easy to make. Find out why she says her recipe has a "major wow factor."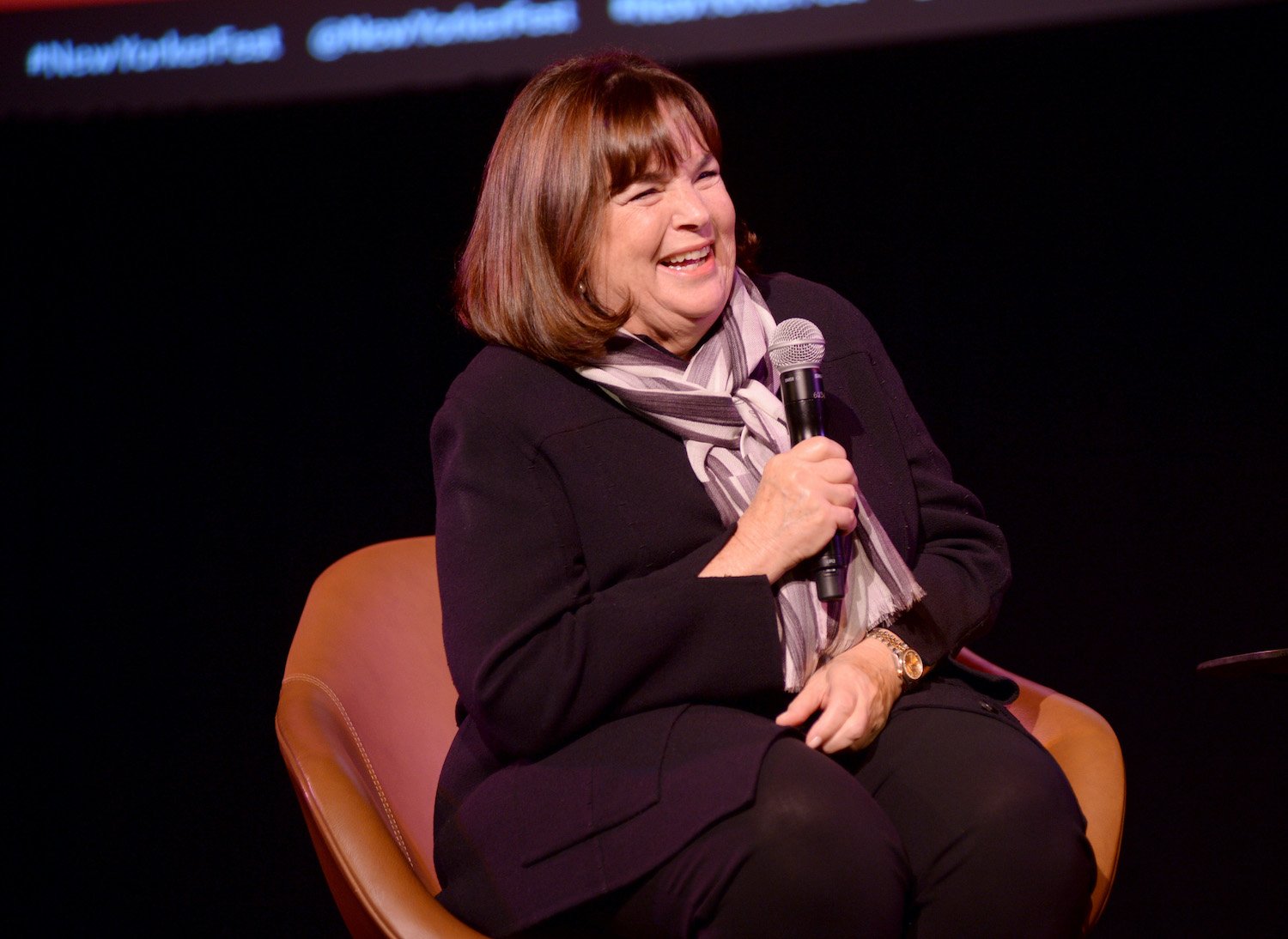 Ina Garten said her glazed ham recipe brings the 'wow factor'
During an episode of Barefoot Contessa, Garten shared how her glazed ham recipe is a crowd-pleaser. "When I'm doing a buffet, I always like to have one thing that's like the major 'wow factor' right in the middle," she explained, "and hopefully it's not that hard to make."
She removed the foil to reveal a glazed ham, noting, "Now how's that for a wow factor?"
The orange baked ham recipe is so simple, beginning with a fully cooked, spiral-cut ham that she pours her homemade glaze over and bakes.
1 (14 to 16-pound) fully cooked, spiral-cut smoked ham on the bone
6 garlic cloves
8 1/2 ounces orange marmalade
1/2 cup Dijon mustard
1 cup light brown sugar, packed
1 orange, zested
1/4 cup freshly squeezed orange juice
To make the glaze, Garten minces the garlic cloves in a food processor, then adds the remaining ingredients, processing it until smooth.
She pours the glaze over the ham, then bakes for 1 hour in a 350-degree oven until the ham is heated through and the glaze has browned.
Garten also has a baked Virginia ham recipe that she notes on a Today show blog is the "ultimate party dish," with a glaze that takes no time to create but is an impressive addition.
She recommends choosing "the best quality ham you can find, and either buy a 'spiral-cut' ham, or have the butcher slice and retie a whole smoked ham."
For the recipe, she uses the same ingredients as her orange baked ham, but uses mango chutney instead of marmalade.
RELATED: Ina Garten Revealed the Surprising Thing Her Husband Jeffrey Hates
Ina Garten makes a decadent New Year's Eve dinner
Ham is a traditional option for Christmas dinner, but Garten has a New Year's Eve meal that's decadent and super quick to make on the fly, with just a few ingredients.
During a Dec. 11 chat with Katie Couric, the Barefoot Contessa was asked about her favorite classic holiday dish.
She shared how their typical New Year's Eve dinner is "really simple" but also has a decadent ingredient that makes it a special meal.
"My classic New Year's Eve dinner, which you can make at home, is lemon capellini with caviar and it's from my first book," Garten explained. "And so I make the sauce, which is like 60 pounds of butter and lemon juice, and you put it in a pan. And then you cook capellini, which takes like three minutes to cook … you toss it around, you serve it with a dollop of caviar on it and it's New Year's Eve. It's just great."
If you don't like caviar, never fear, when she demonstrated how to make her lemon capellini recipe on Barefoot Contessa, she shared that there are other add-in options that can be substituted.
"This pasta is really versatile — you can even serve it with a little shrimp or chicken … you can just have it all by itself," she explained.