Ina Garten's Go-To Homemade Holiday Gift Is This Easy Barefoot Contessa Salted Caramel Nuts Recipe
Ina Garten has the perfect homemade gift that requires just few ingredients.
Homemade treats make great gifts, but certain snacks work better than others. Ina Garten has a go-to recipe she uses for gift giving that's always a hit (and it's not cookies): salted caramel nuts.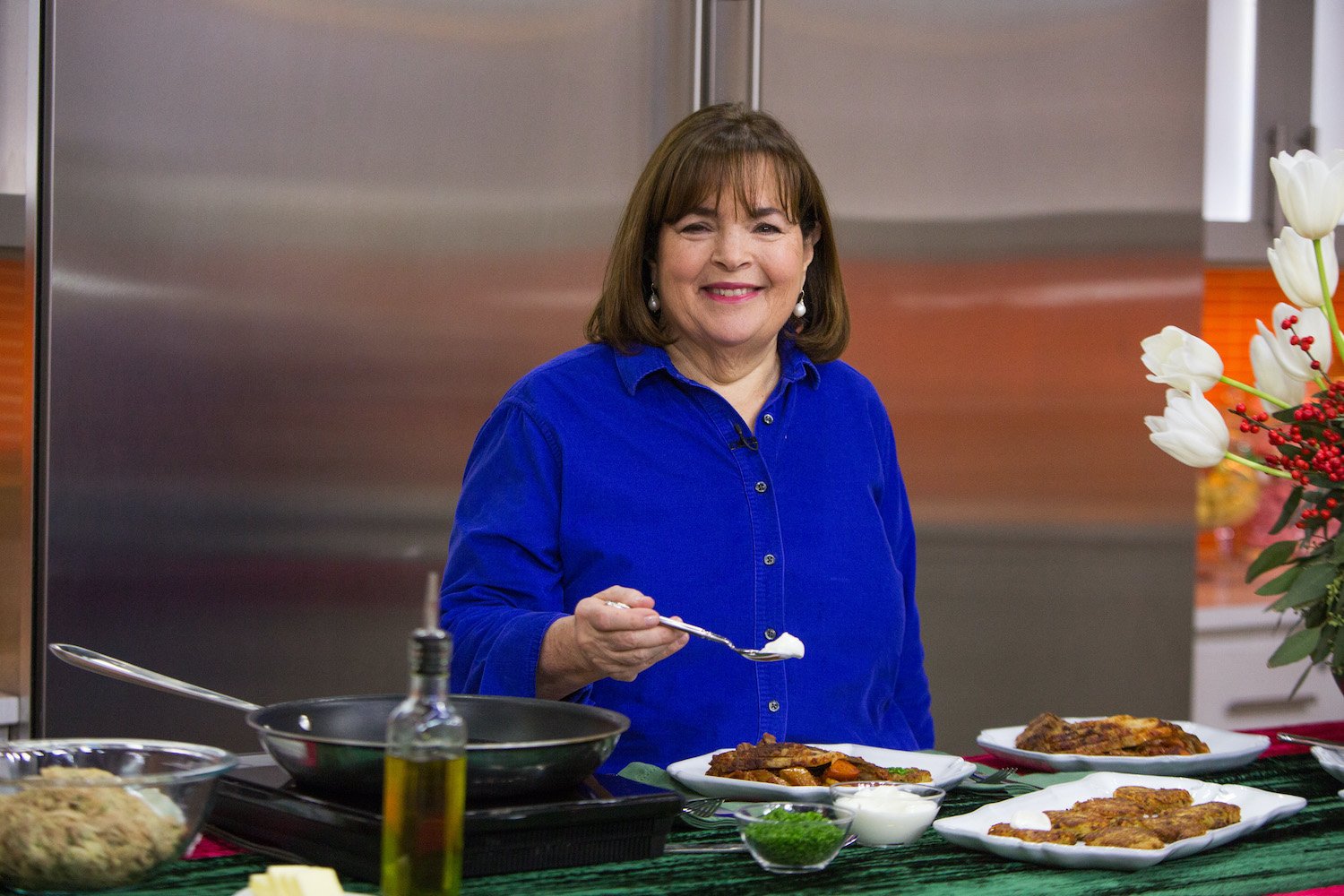 Ina Garten loves to give this homemade gift
On her Barefoot Contessa website, fans can ask Garten cooking questions. One person wondered about some homemade food gift ideas that the cook could recommend for the holidays.
Garten's go-to gift ideas are thoughtful and delicious but don't take a lot of time to pull together. "I love to make Salted Caramel Nuts, White Chocolate Bark (Barefoot Contessa How Easy Is That?) and Rum Raisin Truffles (Barefoot Contessa Foolproof)!," she answered.
All of these recipes are remarkably easy to make and can easily be packaged and wrapped as a standalone present or included as part of a larger gift basket or gift bag filled with other goodies.
Barefoot Contessa's salted caramel nuts recipe is so easy and delicious
In addition to the nuts, there are just a few other ingredients that make this sticky, salty, sweet treat.
On her Barefoot Contessa cooking show, Garten admitted that she found making caramel intimidating at first. "I used to think making caramel was so scary — I'd burn the sugar and probably have to throw out the pan."
Turns out, she was wrong. "I'm going to show you how I make my salted caramel nuts. And you know what? They're not scary at all," she added.
Ingredients
1 cup each whole roasted salted cashews, whole large pecan halves, whole unsalted almonds and whole walnut halves (4 cups total)
1 1/2 cups sugar
2 teaspoons pure vanilla extract
2 teaspoons kosher salt
1 teaspoon fleur de sel
Preheat oven to 350 degrees and spread the nuts on a sheet pan. Roast for 7 minutes and set aside to cool.
Now for Garten's foolproof caramel sauce. Heat the sugar and ¼ cup of water in a saute pan and mix together with a fork to moisten the sugar. Cook on medium-high heat until the sugar is melted and then, rather than stirring the caramelized mixture, swirl the pan and cook for 5 to 10 minutes until warm golden brown. Garten advises swirling the mixture "to ensure that the caramel cooks evenly and doesn't burn."
Garten added, "Just a quick word of caution: it's really hot."
Remove the caramel from the heat and add the vanilla, swirling to combine. "Don't be shocked," Garten warns, "It'll bubble up violently and harden for a minute, but just swirl the pan and it will all come together."
Add the nuts and salt to the caramel sauce and toss to combine and coat the nuts. "You want the nuts completely coated in caramel," she explains, adding, "At this point, you want to work really fast because if the caramel cools, you won't be able to spread them out on the sheet pan."
Pour the nuts onto a sheet pan lined with parchment paper, being sure that they aren't stuck together in clumps by using two forks to separate the sticky nuts. Sprinkle with fleur de sel. Cool completely, about three hours, and break into clusters.