Ina Garten's Immediate Reaction to Buying the Barefoot Contessa Store Was 'Oh S**t'!
Ina Garten has no formal training in the kitchen — and she didn't begin her food career until she was 30. After leaving her government job in the Office of Management and Budget in 1978, Garten purchased the Barefoot Contessa specialty foods store in Westhampton Beach, New York. And she recently admitted that her immediate reaction to buying the store was, "Oh s**t!"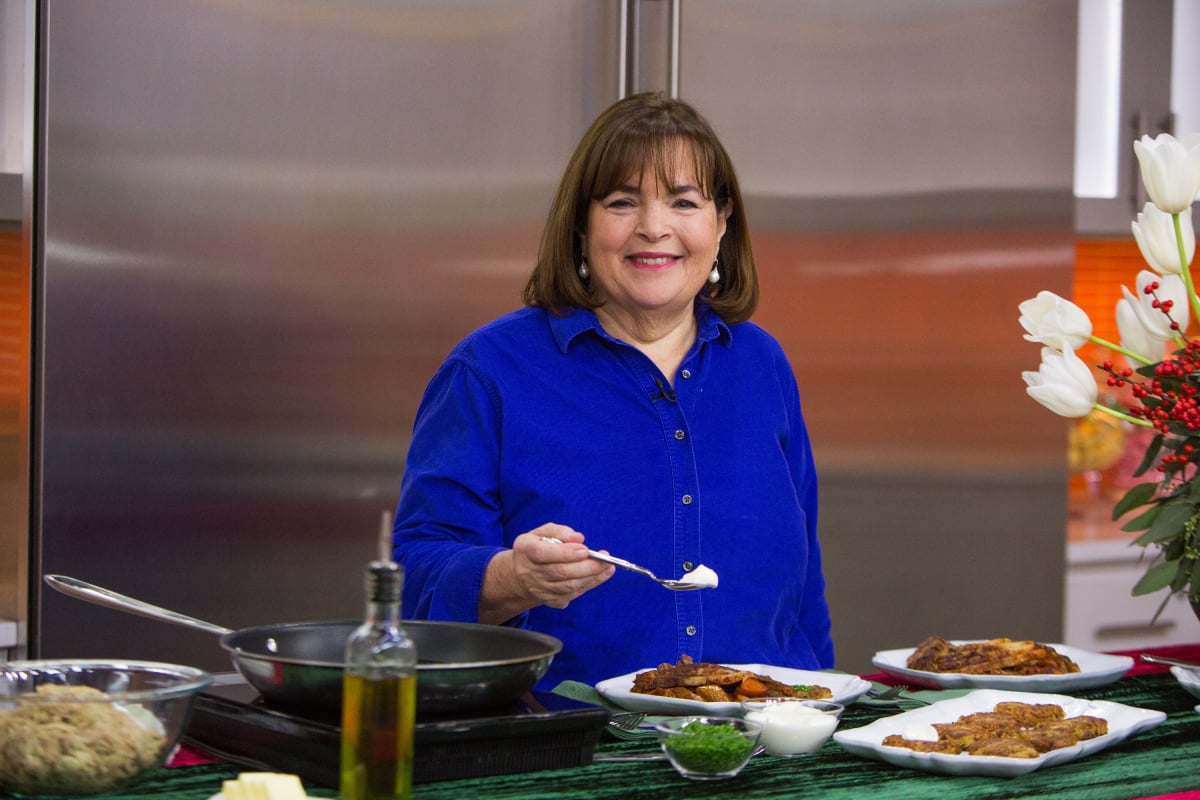 Ina Garten saw an ad for the Barefoot Contessa store in a newspaper
During her appearance on Who's Talking to Chris Wallace?, Ina recalled her transition from her government job working with nuclear energy budgets to specialty food store owner in the late 70s. 
"Remember, it was 1978. There weren't many specialty food stores, right? I mean, women were starting to go back to work. They were starting to, you know, they had kids, they had families, they had work. They had, you know, they had lives. And they all of a sudden wanted to go buy dinner — at a specialty food store so they can feed their family," Garten said.
The Food Network star admits she had "no idea" what she was thinking when she answered the small newspaper ad that featured the Barefoot Contessa store for sale. She had no experience in food — other than entertaining at home — but decided she would buy the store "for fun."
The 'Barefoot Contessa' star's immediate reaction to the purchase was 'Oh S**t!"
"I remember coming into the small town, WestHampton Beach, and it's literally one block long. And there was this little specialty food store. It was like the size of this table. And they were baking chocolate chip cookies, and I thought nuclear energy budgets, chocolate chip cookies, I'd rather do that," Garten told Wallace.
"Literally, it was that thoughtful. And I made the woman a very low offer thinking, well, she'll come back, we'll negotiate. I'll have time to think about it. And she called me the next day in my office and said, thank you very much. I'll accept your offer. And I went 'Oh, s**t, I actually have to do this."
Ina Garten says she 'gets bored' every 20 years
Garten's store ended up being wildly successful, but she decided to sell it in the late 1990s to her employees. She explained that she tends to get bored every 20 years or so, and decides that she has to "change all of this." So, she sold the store, set up an office, and started writing her first cookbook, The Barefoot Contessa.
"I would say every 20 years, I get incredibly bored. And I just go okay, I have to change all of this. If I wake up in the morning, and I'm a little scared about how this is going to work out. I'm not happy. In that sense, I don't have a grand plan. But every 20 years, I rethink what I'm doing. So that I feel like I'm totally invested, and totally committed to something that's a little scary," Garten said.
After publishing 13 best-selling cookbooks over the last 20+ years, Garten is changing things up again and is now working on her memoir. She is writing about how a self-taught cook became an icon in the food and entertaining world, and she hopes it will inspire others to find their own unique story.
The Barefoot Contessa airs weekly on the Food Network.