Ina Garten's 2022 Memorial Day Menu Is What Burger and Coleslaw Dreams Are Made Of
Here's Ina Garten's 2022 Memorial Day menu: Blue Cheese Burgers, Old-Fashioned Potato Salad, Vegetable Coleslaw, Strawberry Rhubarb Crisp, and Aperol Spritz.
TL; DR: 
Food Network star Ina Garten shared her 2022 Memorial Day menu on her Barefoot Contessa website. 
Ina Garten's Memorial Day menu picks include a classic coleslaw recipe and blue cheese burgers.
The cookbook author also put cocktails, potato salad, and fruit crisp on the menu.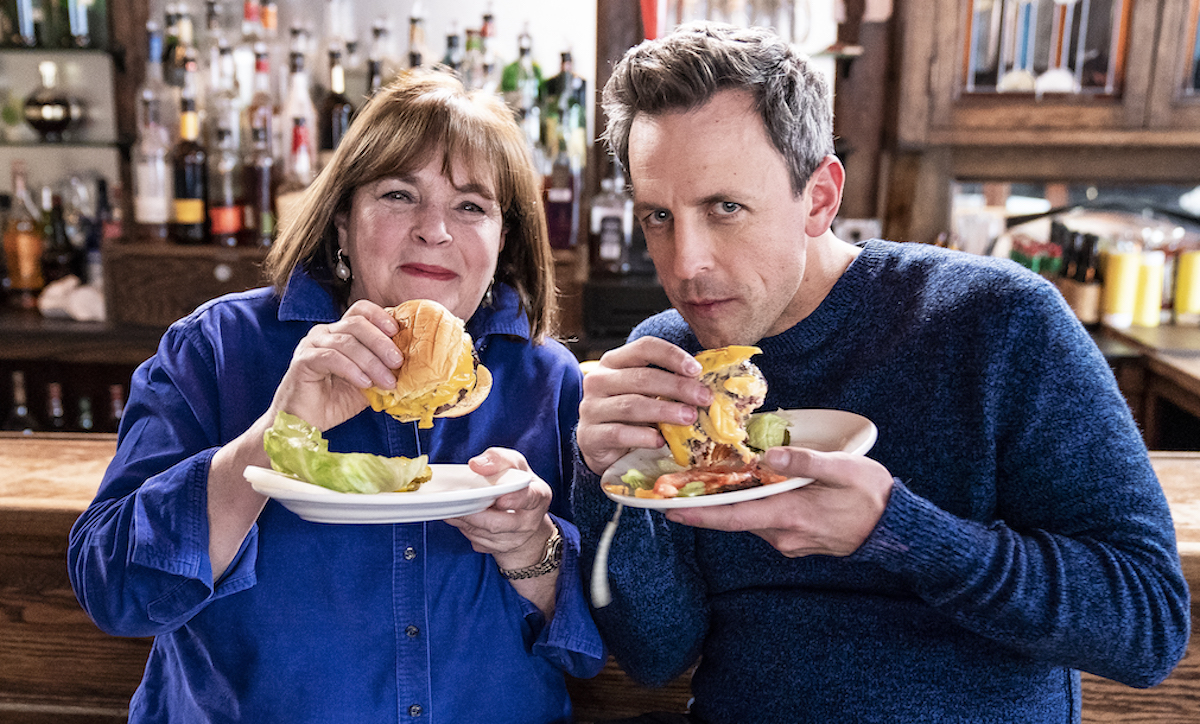 There are plenty of Barefoot Contessa holiday menus. However, Ina Garten's Memorial Day menu for the unofficial start to summer ticks all the boxes. It includes a burger moment because, after all, is Memorial Day complete without one? Also on the menu are other cookout classics such as coleslaw and potato salad. And, of course, Garten's Memorial Day menu features a summery cocktail and dessert too. 
Ina Garten's Memorial Day menu: Blue Cheese Burgers are the main course 
The Barefoot Contessa host proposes switching things up a little on Memorial Day. Instead of classic cheeseburgers, Garten's menu, as seen on her Barefoot Contessa website homepage, includes Blue Cheese Burgers. 
Her recipe calls for ground beef with 20 percent fat as well as ground chuck and ground sirloin. Garten combines the meat with steak sauce, egg yolks, kosher salt, and pepper. 
After grilling the burgers she serves them on hamburger buns with blue cheese (Garten's pick is Danish Blue), arugula, and tomato slices. About as simple to prepare as classic burgers, Garten's Blue Cheese Burgers are classic with a twist. 
Ina Garten's Memorial Day menu includes a 3-ingredient Aperol Spritz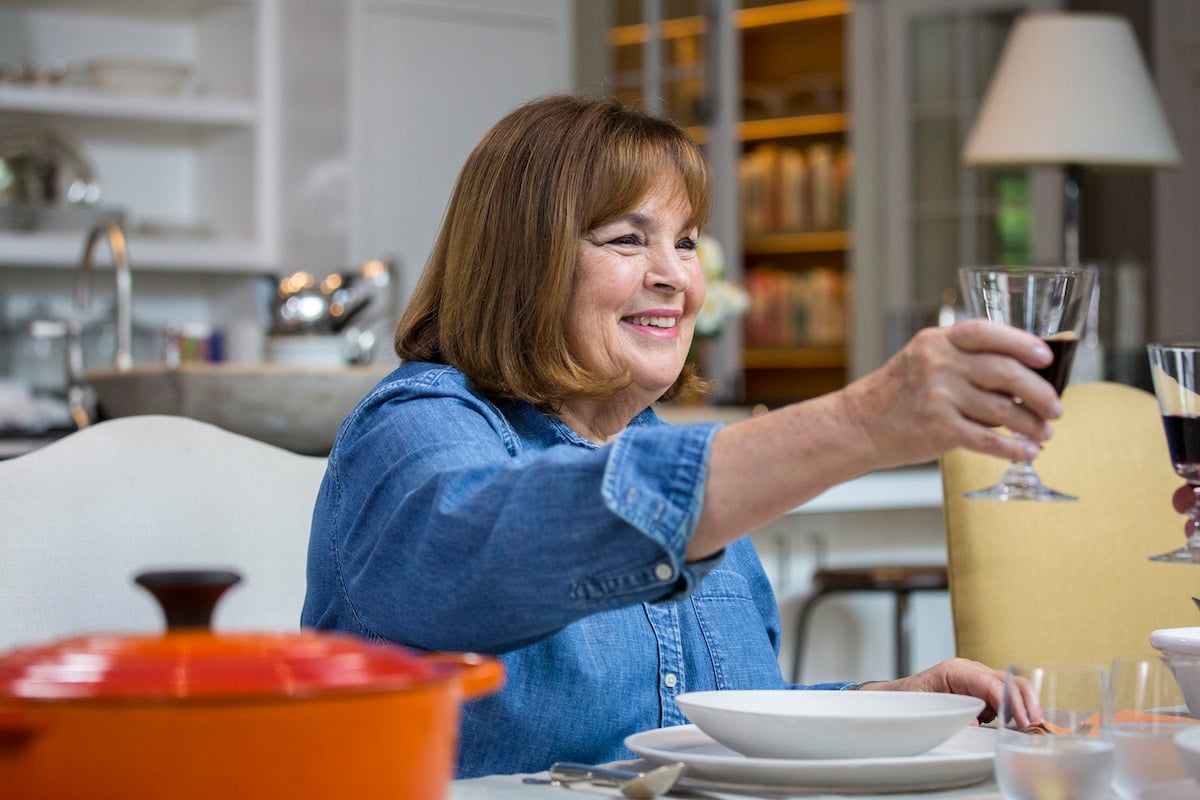 Garten serves a refreshing cocktail with the burgers, coleslaw, and potato salad. Her pick? The Aperol Spritz. It's her favorite summer cocktail and it has just three ingredients: Prosecco, sparkling water, and Aperol. 
All Garten does is mix the ingredients together and pour them into glasses over ice. Finally, she serves them with orange slices for garnish. To have one of Garten's "How easy is that?" moments at home, use a measuring cup, her secret to making perfect cocktails.
Potato salad and coleslaw are Ina Garten's Memorial Day sides
Garten's made a lot of sides through the years but for Memorial Day she's keeping it classic. Her 2022 Memorial Day menu includes cookout staples potato salad and coleslaw. 
The Be My Guest With Ina Garten host has various takes on each. Although for the holiday weekend she's selected two of her more traditional recipes. 
First is Garten's Old-Fashioned Potato Salad. The ingredient list is short, calling for only 10 items. Garten boils potatoes before halving them and tossing them together with mayonnaise, buttermilk, mustard, fresh dill, red onion, and celery. 
Pro tip: consider trying her trick to perfect potato salad or following her suggestions for adding flavor.
Next up is the coleslaw. And, once again, Garten has multiple versions. But for Memorial Day she opted for a simple Vegetable Coleslaw with simple cooking instructions. 
She combines cabbage, carrots, and kale in a bowl with mayonnaise, sugar, cider vinegar, salt, and black pepper. Not only is it a make-ahead dish for barbecues but it can be served cold or at room temperature. 
Dessert is the Barefoot Contessa's Strawberry Rhubarb Crisp
Finally, Garten's Memorial Day menu wraps up with a fruit crisp. Yet again, the Modern Comfort Food author has different versions. However, for this particular occasion, she chose her gluten-free Strawberry Rhubarb Crisp.
During an episode of Barefoot Contessa, Garten noted it's a dish she makes when she has adults and kids over for dinner. Plus, the ingredients can easily be switched out depending on what fruit is in season. 
​​RELATED: Ina Garten's Easy Curried Chicken Wraps Are Perfect for a Memorial Day Picnic