Ina Garten's 5 Most Popular 'Barefoot Contessa' Dessert Recipes, According To Food Network
Often referred to as the Barefoot Contessa, Ina Garten is a Food Network star. The 72-year-old is the longtime host of Barefoot Contessa. Her cooking show debuted in 2002 and, ever since then, she's been making mouthwatering recipes. Apart from her famous chicken dishes, Garten's known for desserts. They make any Barefoot Contessa fan wish they could spend a weekend with the celebrity chef at her home in East Hampton, New York.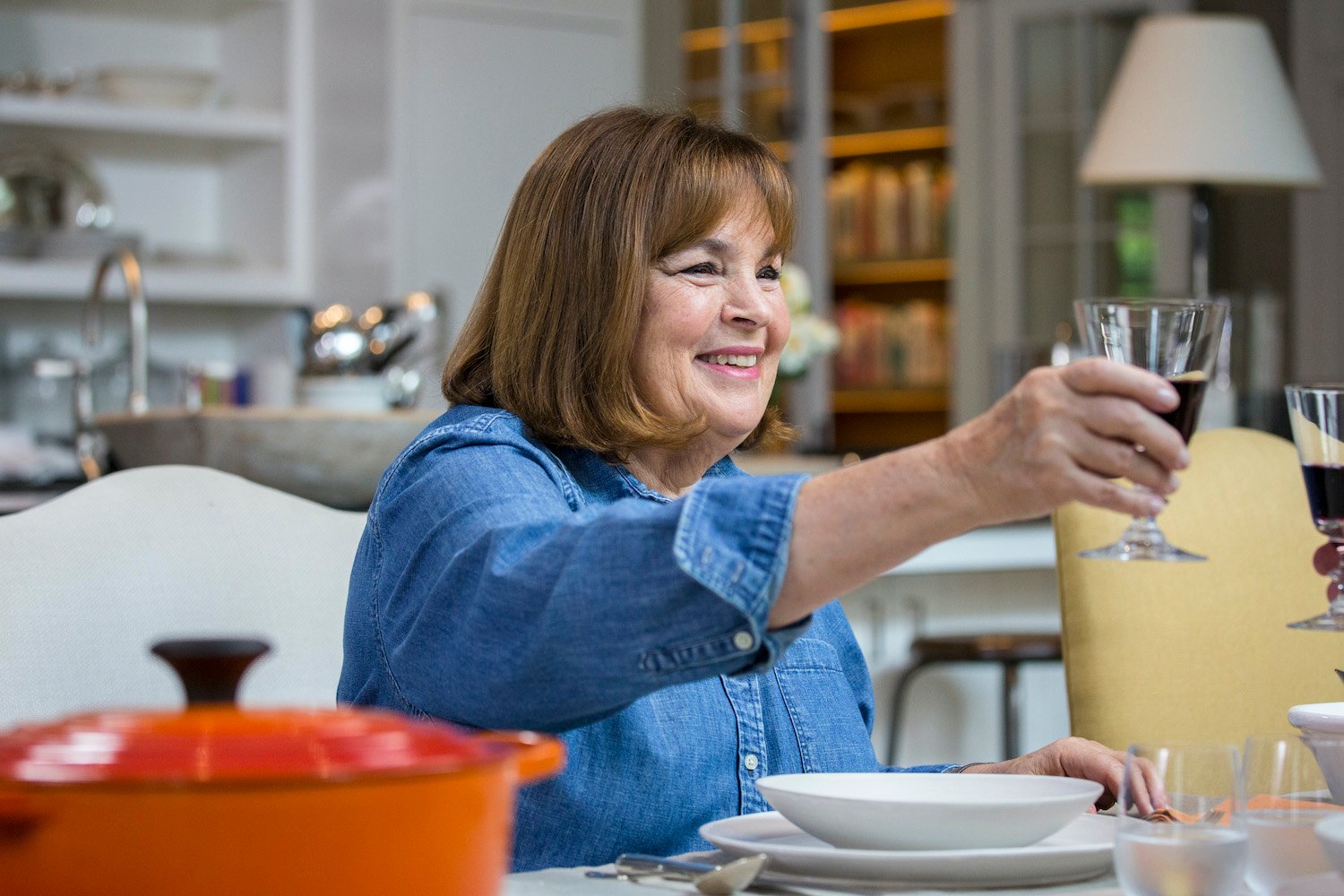 5. Lemon Cake
It takes 90 minutes from start to finish to make Garten's Lemon Cake. With five stars and 548 reviews on Food Network's website, the sweet treat can be made using a handful of basic ingredients.
According to Garten's recipe, it requires butter, eggs, sugar, lemons, flour, baking soda, baking powder, salt, and vanilla extract. It's topped with a lemony, powdered sugar glaze. The only ingredient that might require a trip to the grocery store is buttermilk. Garten uses ¾ of a cup in the cake.  
This is a classic Barefoot Contessa recipe. Garten included the Lemon Cake in her second cookbook, 2001's Barefoot Contessa Parties! Ideas and Recipes for Easy Parties That Are Really Fun. And, as she said during an early episode of Barefoot Contessa — so early she's wearing a white button-down shirt instead of her signature blue — "if you can make this lemon cake you can make any cake."
4. Blueberry Crumb Cake
Another lemony dessert that gets high marks from Barefoot Contessa fans is Garten's Blueberry Crumb Cake. It's her fourth most popular dessert recipe with 564 reviews and five stars. The celebrity chef first introduced the recipe in her 2006 cookbook, Barefoot Contessa at Home.
What sets this cake apart is that it has a crumbly, streusel topping. It takes 40 minutes in the oven and about 20 to prepare. The recipe requires blueberries, sour cream, lemons, and cake basics such as flour, sugar, salt, and vanilla. Garten recommends leaving the butter on the counter overnight, which makes for a light cake. 
3. Carrot and Pineapple Cake
Leave it to Garten to put a unique spin on a classic carrot cake. The Barefoot Contessa's third most popular dessert is her Carrot and Pineapple Cake. It has 631 reviews on Food Network's website and averages five stars. 
Unlike many of Garten's other cakes, this one uses oil instead of butter in the batter. But the rest of the cake is standard Barefoot Contessa. Garten sifts the dry ingredients and warns not to overmix the batter or else the flour will get tough. She adds raisins, walnuts, and carrots to the mixture before cooking the cakes. And she tops it off with a classic cream cheese frosting. 
2. Lemon Yogurt Cake
Garten loves lemon in desserts and this cake is no exception. Her Lemon Yogurt Cake has 777 reviews and averages five stars. Similar to the previously mentioned Lemon Cake, this one relies on whole-milk yogurt for flavor instead of buttermilk. 
Another dish found in Barefoot Contessa At Home, this is a classic recipe of Garten's. It's been around for years and is clearly a fan favorite. What's unusual about this recipe is that the celebrity chef doesn't start with butter. Instead, she uses vegetable oil. 
1. Beatty's Chocolate Cake
Finally, the most popular dessert of Garten's is her chocolate cake. It has a whopping 2,349 five-star reviews. It's another recipe the celebrity chef included in her Barefoot Contessa at Home cookbook. 
For chocolate lovers, Beatty's Chocolate Cake is a rich and decadent dessert. Garten uses coffee to up the intensity of the chocolate flavor in the batter. Once the cake's out of the oven, she tops it with a buttercream frosting using "good" semisweet chocolate.