Ina Garten's Most-Watched Recipe Videos Include 5 Barefoot Contessa Classics
Ina Garten's spent years in front of the camera as the longtime host of Barefoot Contessa. For nearly 20 years — her cooking show premiered in 2002 — Garten's been making her Barefoot Contessa recipes on TV. That means there are plenty of Garten recipes videos on YouTube. Thanks to the Food Network, many of Garten's recipe videos live on their official YouTube channel. Which ones are the most popular? No surprise here but Garten's most-watched recipe videos feature Barefoot Contessa classics. 
5. Ina Garten's Perfect Roast Chicken (1.4 million views)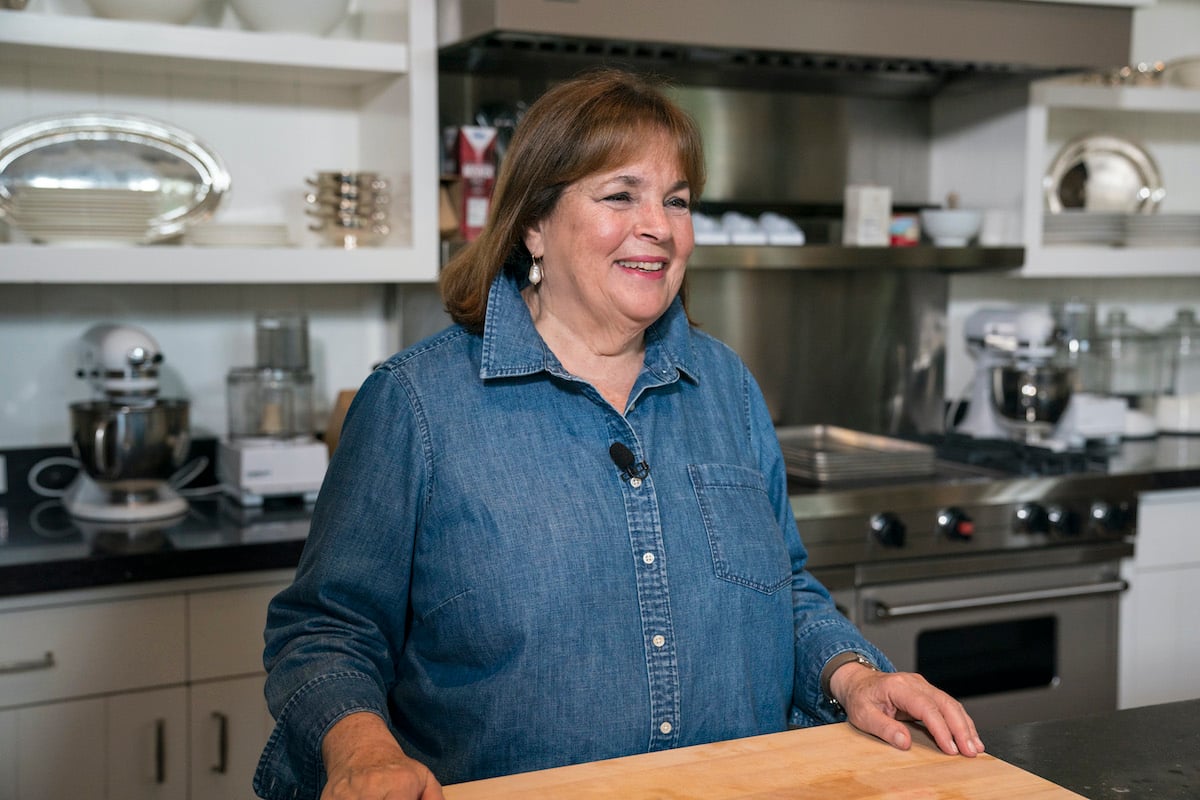 Barefoot Contessa fans probably won't be surprised this recipe made the list. It's one of Garten's earliest and most well-known recipes. Perfect Roast Chicken first appeared in her 1999 Barefoot Contessa Cookbook.
The recipe has serious staying power. Not only is it one of Garten's most-watched recipe videos but it's also one of her highest-rated recipes on Food Network's website. At the time of publication, it averages five stars and has been reviewed more than 1,300 times. The dish has become so popular that today Garten has a number of roast chicken recipes.
4. The Barefoot Contessa's Linguine with Shrimp Scampi (1.4 million views)
RELATED: Ina Garten Reveals the Store-Bought Noodles She Uses for a 'Fresh Pasta but Better' Taste
With 1.4 million views Garten's Linguine with Shrimp Scampi is tied with Perfect Roast Chicken and it's easy to see why. It has all the hallmarks of a great Barefoot Contessa meal. 
The recipe is simple, something Garten strives for with every dish she creates. Not only that but her version of Shrimp Scampi is quick to make. While the linguine boils she makes an easy sauce. All of which takes about 10 minutes. As the Barefoot Contessa says, how easy is that?
Just like her Perfect Roast Chicken Garten's made different variations of her Linguine with Shrimp Scampi over the years. She has a Baked Shrimp Scampi recipe that's one of her favorite Barefoot Contessa dinners.
3. Garten's Chicken Piccata  (1.7 million views)
This is yet another Barefoot Contessa take on a classic. Garten's Chicken Piccata recipe video has been viewed nearly two million times at the time of publication. Like her other recipes on this list, Garten's version of the Italian dish is simple and easy to make. 
As someone who is known for her chicken recipes — Garten has a history of making chicken every Friday night — it's not surprising two chicken recipe videos made the cut. What makes her Chicken Piccata so special? Garten's version takes only 30 minutes to make. And in true Barefoot Contessa fashion, the Modern Comfort Food author uses little more than 10 ingredients to make the entire dish.
2. The Barefoot Contessa's chocolate cake (1.8 million views)
RELATED: Barefoot Contessa: Ina Garten's Store-Bought Chocolate Recommendations
Garten's second most-watched recipe video is for Beatty's Chocolate Cake. It's one of her most popular dishes and it even ranks higher than Perfect Roast Chicken on Food Network's website. 
Garten once called it "the most fabulous chocolate cake I've ever made," during a 2015 interview with Food & Wine. She went so far as to name it one of the best Barefoot Contessa recipes she's made on-air. "Everyone was just, like, face down in the chocolate cake," she said.
Of course, the Barefoot Contessa has other chocolate cake recipes besides Beatty's Chocolate Cake but it still reigns supreme. Watching the recipe video it's easy to see why.
1. Garten's Garlic Roasted Potatoes (2.8 million views)
The top spot goes to the Barefoot Contessa's Garlic Roasted Potatoes. It's the most-watched recipe video of Garten's on Food Network's YouTube channel with 2.8 million views at the time of publication. The dish is simple and popular which means Garten has put a twist on the recipe. She has a different, but just as easy, version called Tuscan Roasted Potatoes.